Traveling to Okinawa During Winter? Recommendations for Dec., Jan., Feb.!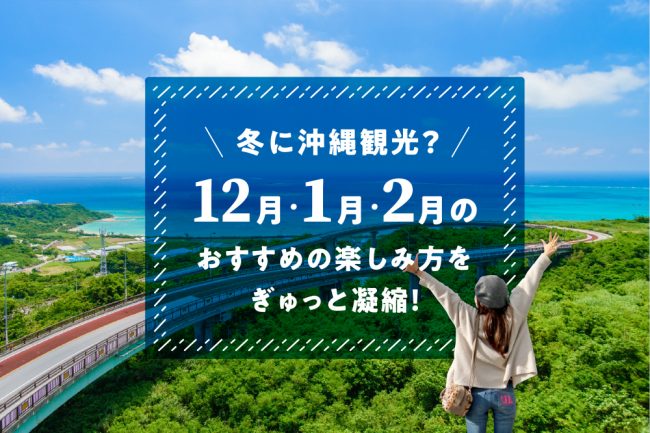 Okinawa is a popular tourist destination in Japan. As the summer months of July and August are the peak travel season, during this time many famous sightseeing spots are crowded every day.
However, the winter months of December, January, and February, are recommended for those who prefer to go sightseeing at a more relaxed pace, as there are fewer tourists during these months. As it is not hot during the winter months, it is also a great time to travel with children. Furthermore, as it is the off season, the lower prices are also appealing.
In this article we will provide suggestions on how to enjoy wintertime in Okinawa!
 Things to know before your trip – Winter weather in Okinawa in Dec., Jan., Feb.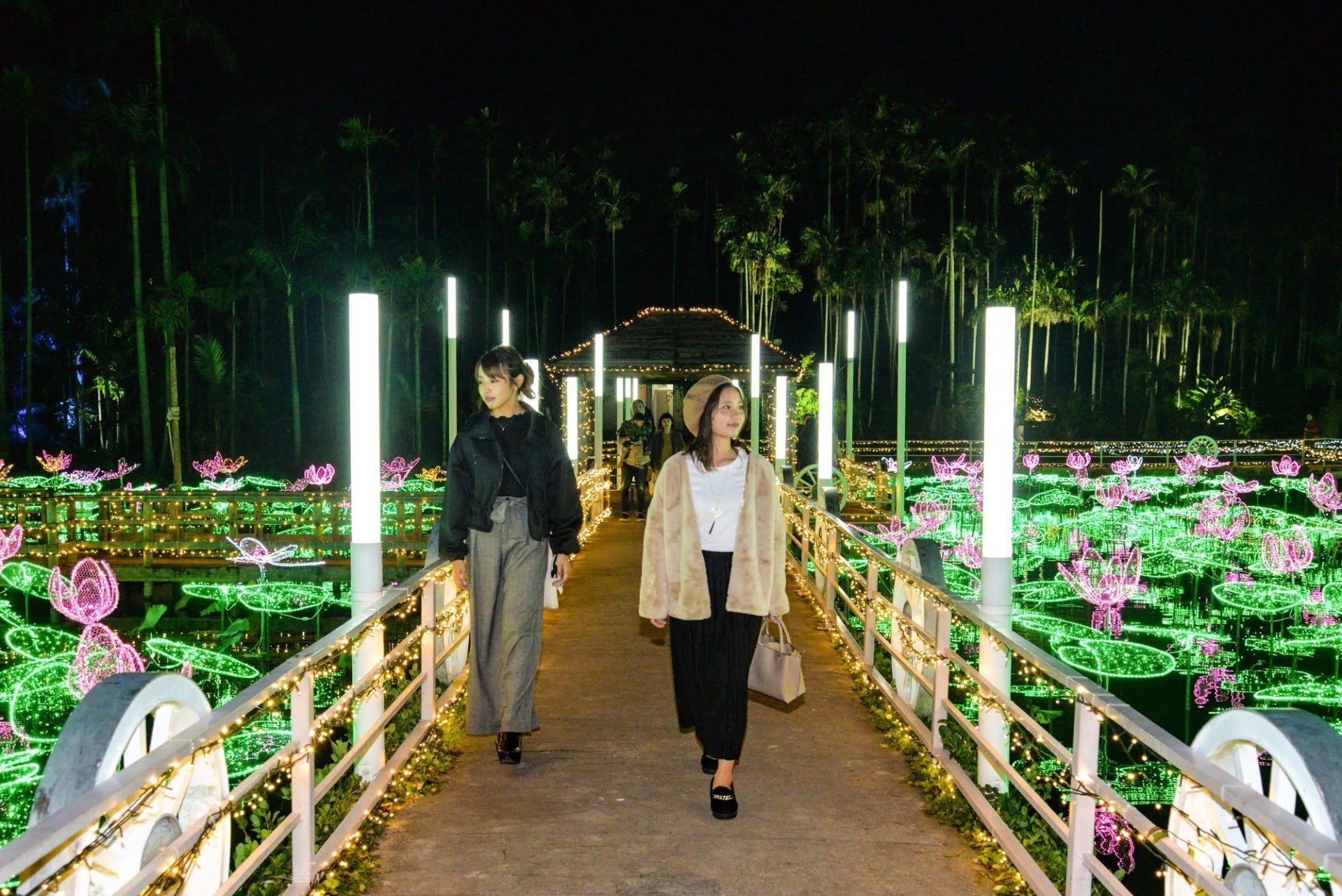 According to the Japanese Meteorological Agency, the average temperature in Okinawa from December 2019 to February 2020 was 19.1℃ (66.38°F). During the same period, the average temperature in Tokyo was 11.3℃ (52.34°F). As you can probably tell from the temperature difference, compared to Mainland Japan, the climate in Okinawa is much more comfortable.
It is also the time with the least amount of rainfall. For the most part you should not need an umbrella if you visit Okinawa during these months. Practically no typhoons approach Okinawa during this period – there may or may not be 1 typhoon every 10 years during these months. However, do note that the northern winds contribute to wind chill, further lowering the temperature and necessitating measures against the wind/cold.
In general long sleeve tops and long pants are recommended, but there are days when the temperature may drop suddenly, so it is a good idea to bring a jacket or light coat with you. 
Related Article (Japanese only)▼
Clothing for winter in Okinawa (Dec., Jan., Feb.)  (includes photos)
Okinawa Travel Highlights for Winter (Dec., Jan., Feb.)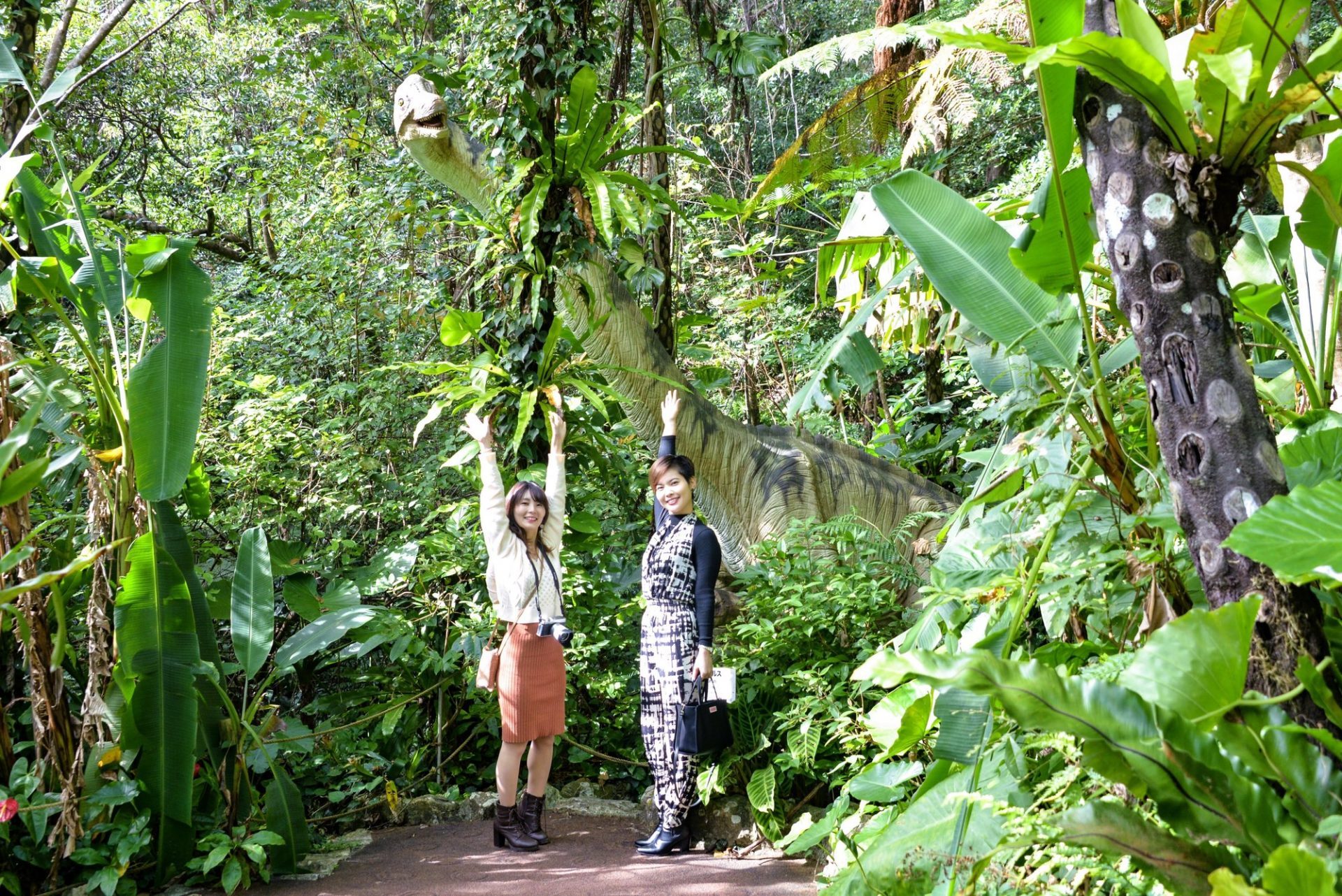 3 main highlights of travel in Okinawa during winter!
1. Low airfare and accommodation rates
For the same amount you would spend on travel during summer, you can take a more luxurious flight and stay at a more extravagant resort. 
2. It's warm even during winter 
There's no need to wear layers of heavy clothing during winter in Okinawa, so you can travel light and still keep warm. Even if you're traveling with young children and spend time outdoors, there's no need to worry about catching a cold.
3. Popular sightseeing spots and major roadways are not crowded
During summer everywhere from sightseeing facilities, restaurants, and major roadways are crowded, making it difficult to get around smoothly. However during winter it is easy to get around from place to place.
Please note that even in sub-tropical Okinawa, most beaches are closed from November to March.
 10 things to do in Okinawa during winter (Dec., Jan., Feb.)
Whale Watching – only available during winter!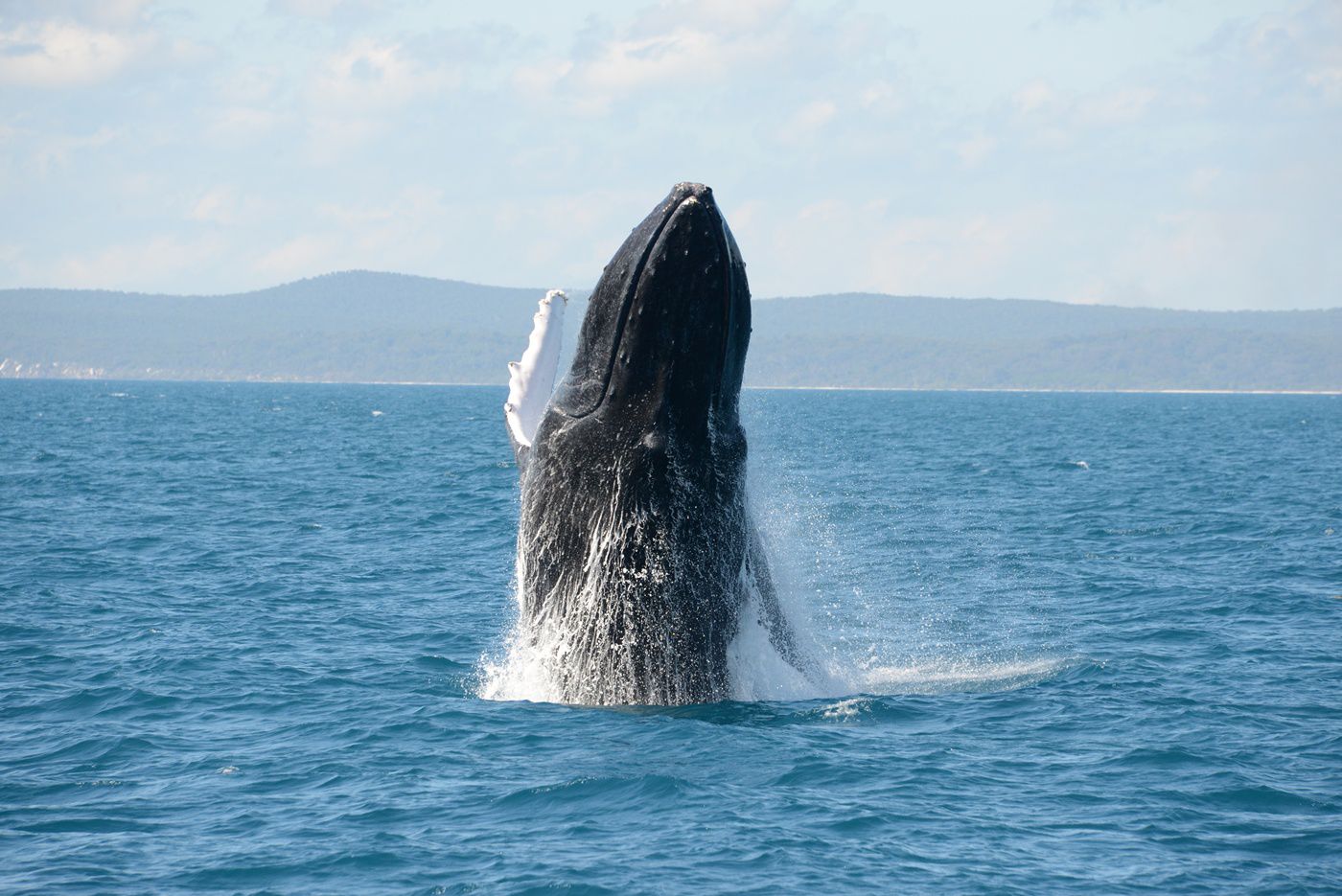 If you visit Okinawa during winter, we recommend going whale watching! During summer, humpback whales make the Antarctic Sea home, but during winter they come to the warm Okinawan waters to give birth and raise their children.
Whales can only be seen in winter, from the end of December to the beginning of April. It is especially exciting if you get to see a large humpback whale. Furthermore, as it is birthing and child-rearing season, you may even get the chance to see both parent and child whales!
A note of caution though, even in Okinawa, while out at sea during winter it can get colder than might be expected, so don't forget to bring items to stay warm! It is also recommended that you take motion sickness medication prior to departure.
Winter Illuminations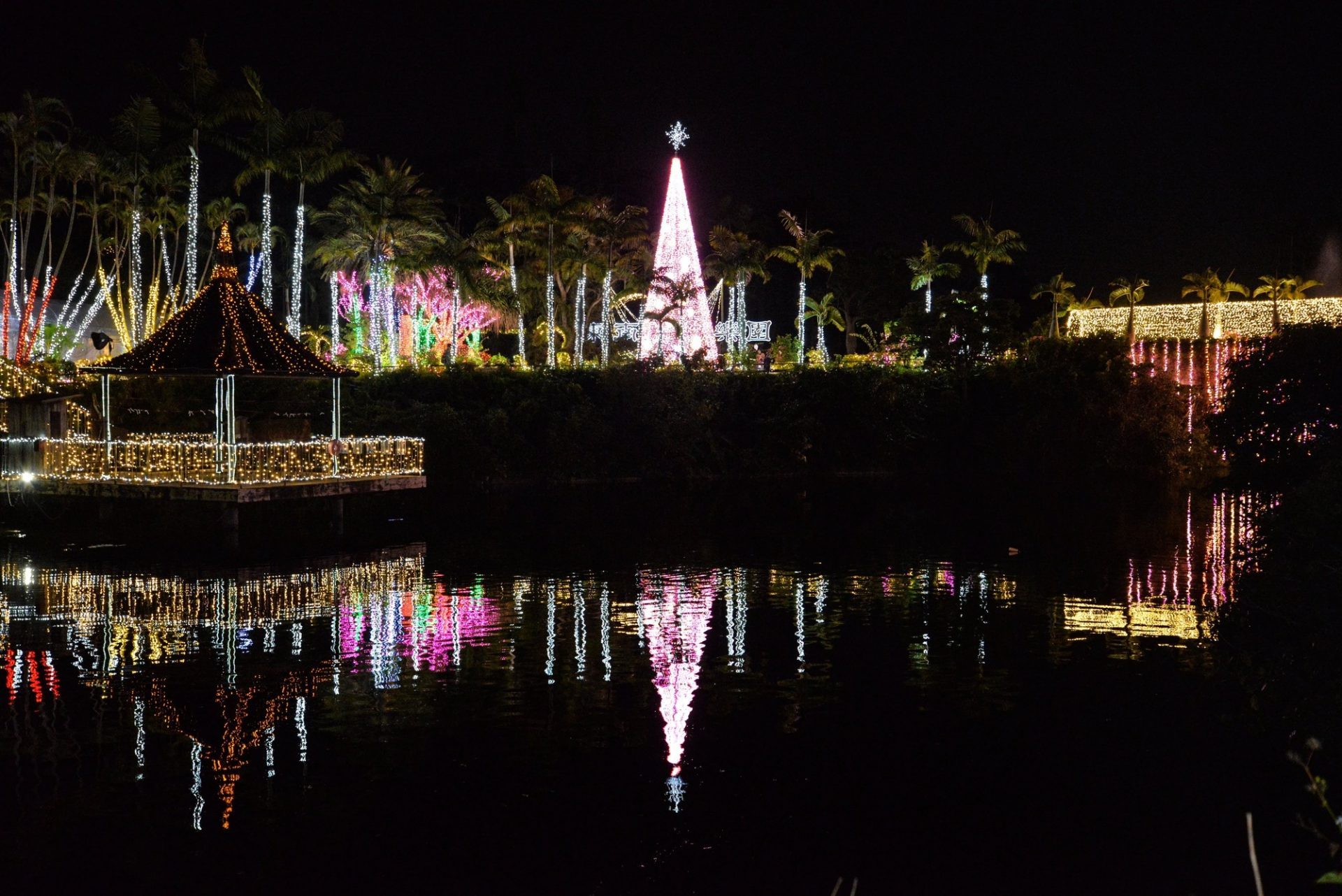 Okinawa is known as a southern island resort area, but like in Mainland Japan, during winter there are dazzling winter illumination light displays throughout the prefecture.
Out of the numerous illumination displays, the one at the Southeast Botanical Gardens has been gaining popularity. The plants in the gardens are decorated with beautiful lights, creating a fairy tale-like world.
There are also elaborate illumination displays throughout Mihama American Village, which can be viewed from the Ferris wheel.
During winter the temperature isn't extremely low, so you can thoroughly enjoy nighttime drives with kids and admiring the illumination displays.
Related Article (Japanese only)▼
 Illumination in Okinawa City 'Light Walkway 2019-2020' – Have a wondrous time at the Southeast Botanical Gardens at night
Marathons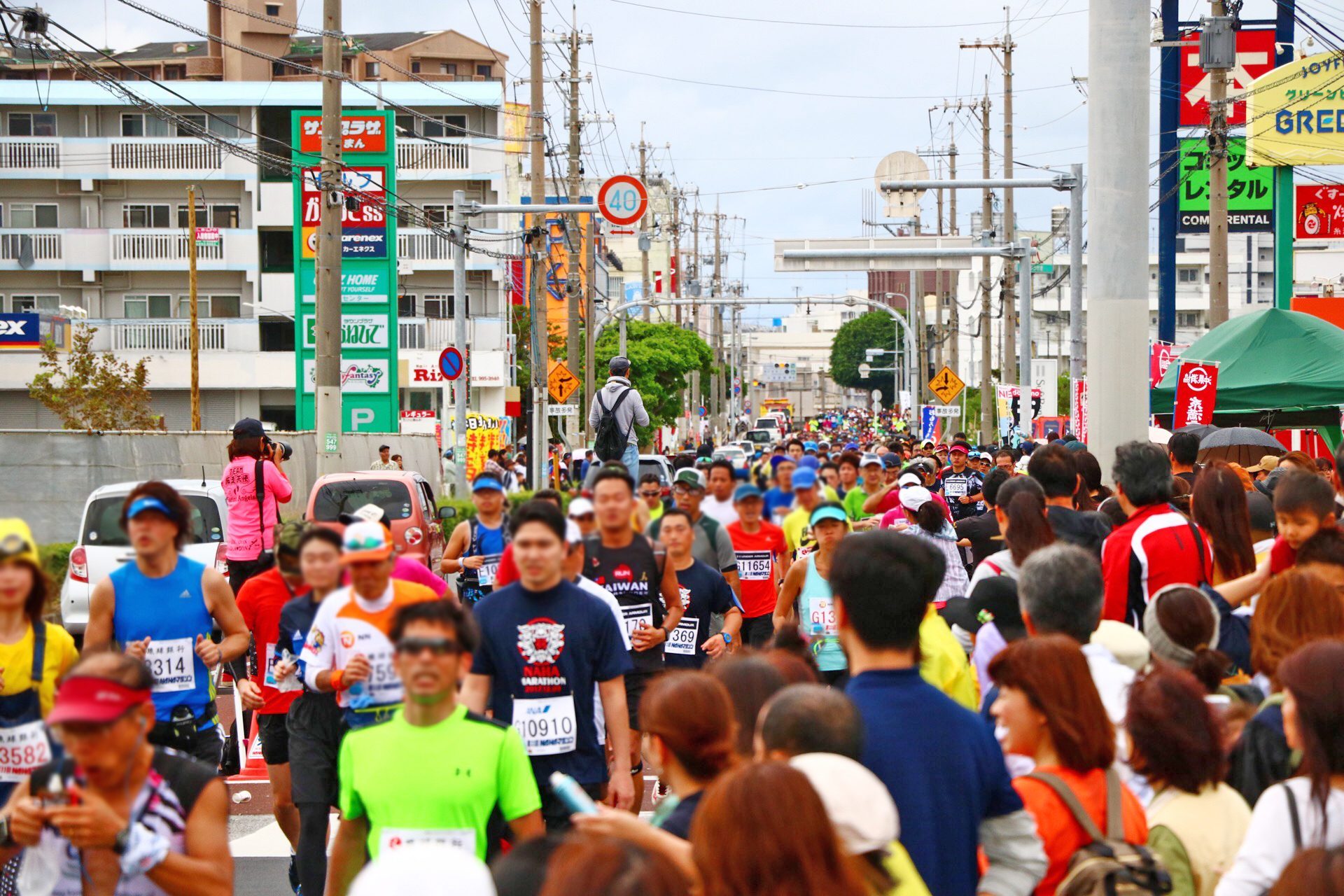 Marathons are held throughout Okinawa Prefecture during winter and many runners from around the world come to run in these races. The allures of running in Okinawa's marathons are the beautiful scenery on the courses and the kind, warm-hearted onlookers cheering on the runners.
There is a marathon held every month during this season:
December: NAHA Marathon
January: Miyakojima 100km Waido Marathon
February: Tokashiki Marathon
As the weather is great for running, both frequent marathon runners and even those who aren't experienced can participate in these marathons!
Related Article (Japanese only)▼
Guide to NAHA Marathon by accomplished Okinawan marathoner Nami-chan! Includes tips & recommended practice courses
Hiking / Trekking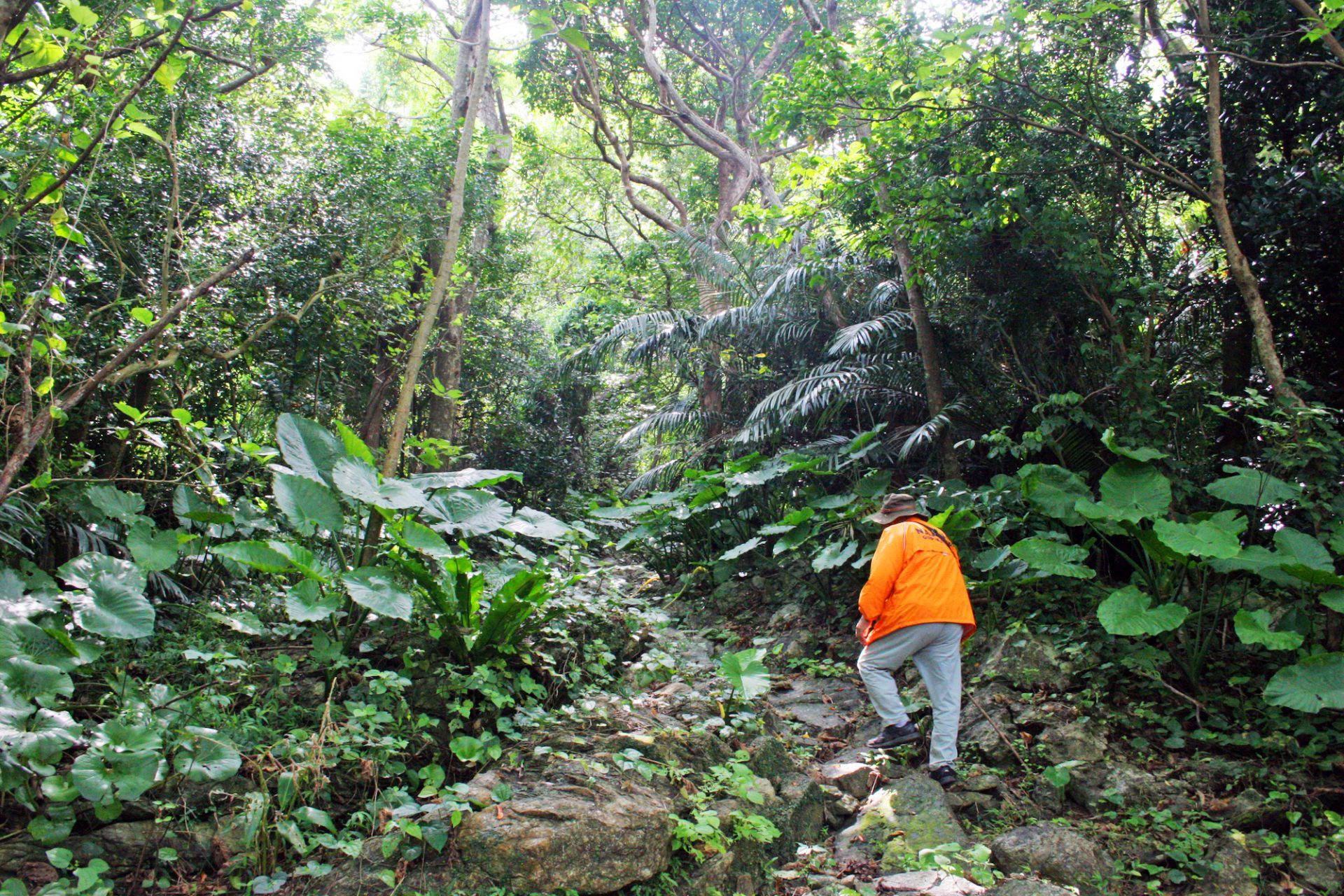 Along with the reduction of temperature, winter also marks the start of hiking/trekking season in Okinawa. Although not well-known, there are mountains suited for mountain climbing and hiking in Okinawa, from which the breathtaking coastline can be viewed. 
Courses that can be enjoyed by beginners are as follows.
Mt. Atta-dake (Distance: 2 km / Required Time: about 1 hour)
Mt. Furushi-dake (Distance: 4 km / Required Time: about 2 hours and 20 min.)
Mt. Nago-dake (Distance: 7 km / Required Time: about 3 hours) 
There are also mountains fit for advanced climbers. You can enjoy Okinawa's mountains to your heart's content, as habu (venomous snakes) are inactive during this season.
Historical Sites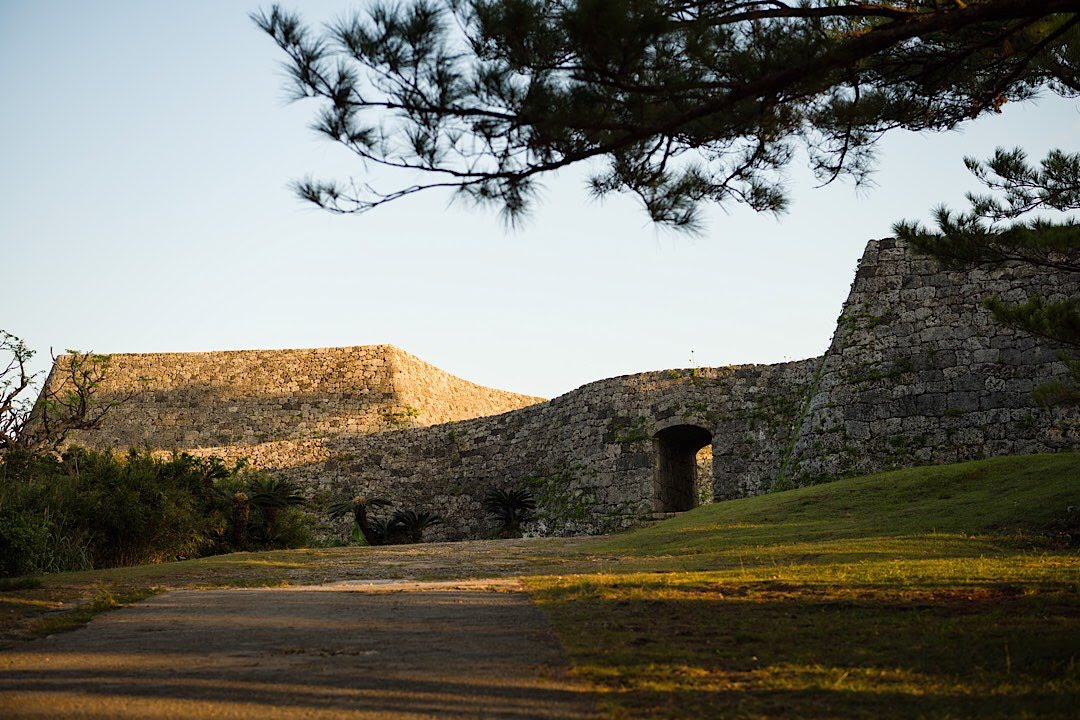 There are countless historical ruins and cultural and historical sites in Okinawa. Due to the unique culture that emerged in Okinawa, you can see historical sites that differ from those in Mainland Japan.
Even if you aren't an expert on Okinawan history, we recommend visiting the following historical sites.
Nakabaru Village Ruins: The ruins of a Jomon Period village. See reconstructions of the thatch roofed houses that comprised the village. 
Tamaudun Royal Mausoleum: Grave where Ryukyuan kings rest. See the mausoleum's magnificent stone structure.
Katsuren Castle Ruins: Site of the castle of Lord Amawari, who was considered a villain by the Ryukyu king. Superb panoramic view extends from the castle walls.
As it is a good season to be active, it is recommended that you visit many historical sites and experience Okinawan history.
Related Article (Japanese only)▼
World Heritage site Zakimi Castle – Masterpiece built by Lord Gosamaru  in Yomitan during the Ryukyu Kingdom
 Okinawa Soba Shops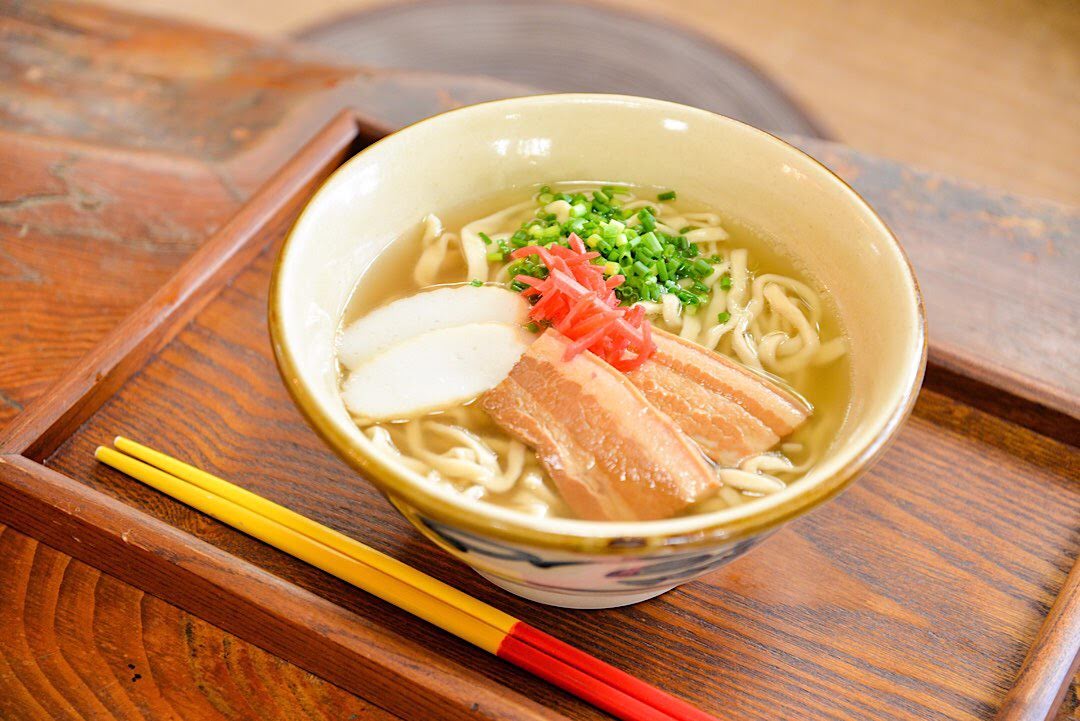 Okinawa Soba is a noodle soup that can be enjoyed year-round, but it is particularly delightful during wintertime. Even winter on these southern islands can get surprisingly cold due to the northern winds, so the warm soup will comfort you.
If you add a splash of kōrēgūsu (Okinawan chili pepper soaked in awamori liquor), you can intensify the heat to keep you nice and toasty.
Related Article (Japanese only)▼
10 recommended Okinawa soba shops on Okinawa Island – from popular spots to hole-in-the-wall shops
Taking a stroll through town
This season is perfect for walking, so feel free to take a stroll through town and experience Okinawa with all 5 senses!
Heiwa-dori Street: Shopping arcade located right off of Kokusai-dori Street. Lined with shops selling Okinawan products and souvenirs. 
Umikaji Terrace: An area inspired by the Mediterranean Sea region. Find exclusive products only sold here.
Tsuboya Yachimun-dori Pottery Street: There are a multitude of shops where you can purchase yachimun (pottery) and even experience making it.
Related Articles (Japanese only)▼
 Eateries & walking spots near Shikinaen Royal Garden – a World Heritage site in Naha City
Have a multi-cultural lunch experience or enjoy a coffee break! Explore Naha City's Asahibashi area – an area with many hidden treasures
Near Kokusai-dori Street – Get a taste of local Okinawa at Heiwa-dori Street!
Tsuboya Yachimun-dori Street in Naha City – an area filled with Okinawan culture, experiences, and gifts
Indoor Activities to do in Okinawa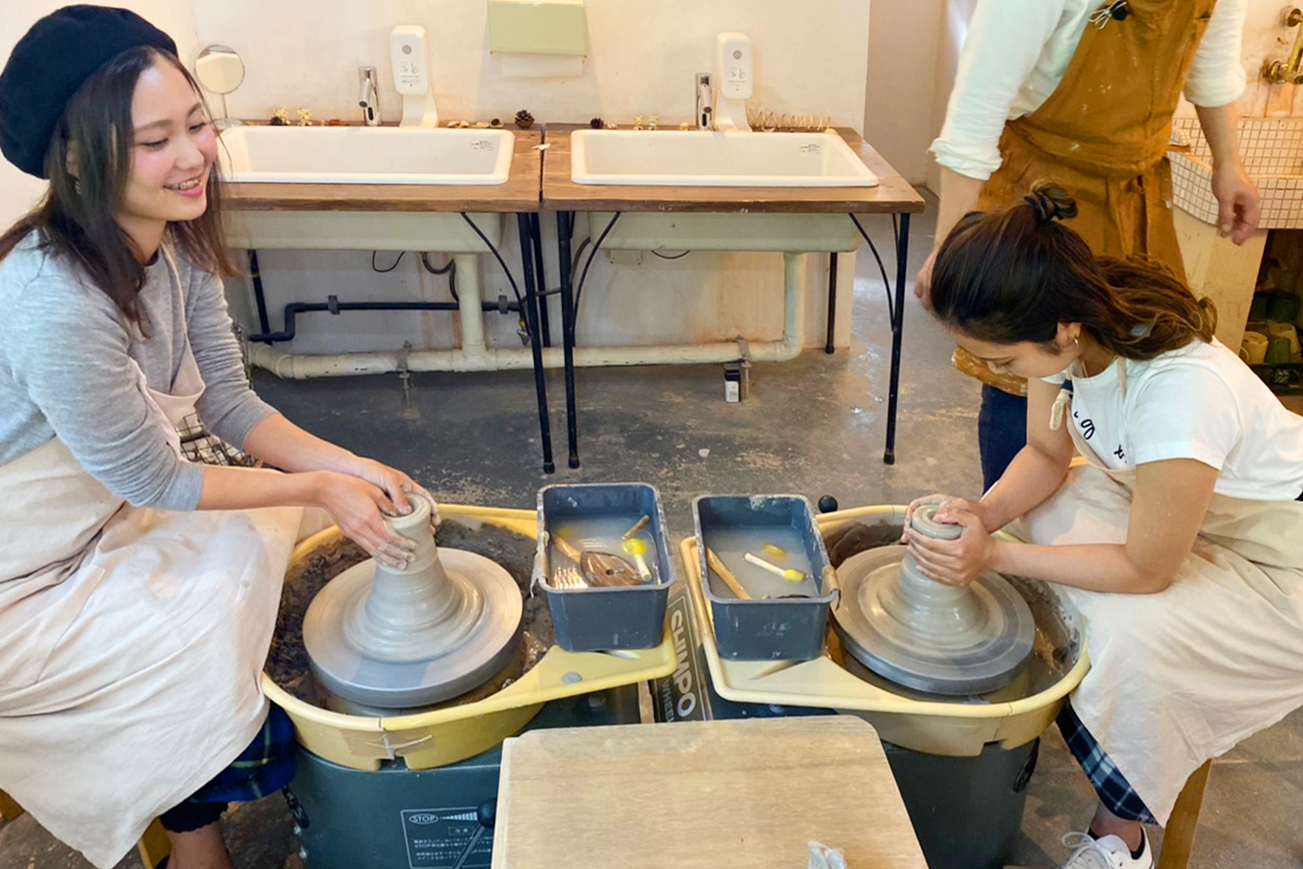 Besides typical Okinawan activities, such as shīsā (guardian lion dog) making, sanshin (3-stringed musical instrument) lessons, and Ryukyu glass making, you can try your hand at making yachimun pottery at a pottery studio. As the activity is done indoors, it is unaffected by the weather and can be enjoyed during the cold of winter. 
There are many facilities where you can do Okinawan activities, but the most popular are: Okinawa World, Ryukyu Mura, Murasaki Mura, Ryukyu Glass Village, and Naha City Traditional Arts & Crafts Center.
Some marine activities are held during winter, so if you can't wait until summer to get in the water, we recommend searching for available tours. A wetsuit should keep you relatively warm in the winter sea. (Check-out the JJ Activity site for marine tour options.)
Coffee Picking & Roasting Experience – only available from Nov. to April!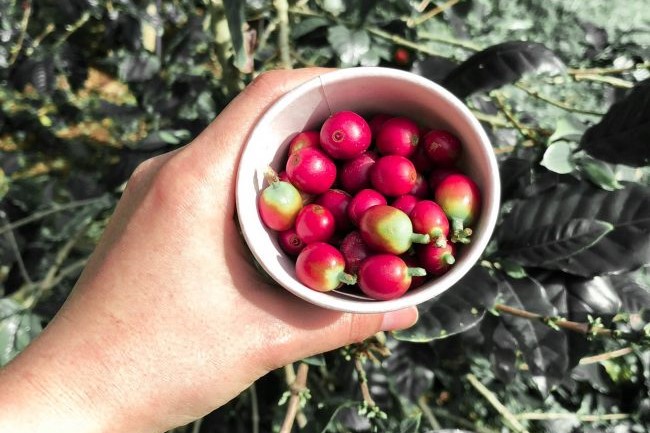 Coffee production flourishes in areas known as the 'Coffee Belt' and Okinawa happens to be located at the northernmost part of the area where coffee production is possible. Because of this the production rate is low, but Okinawa-grown coffee has been garnering attention for its high quality.
From November to April, you can experience picking and roasting Okinawa's rare coffee at Nakayama Coffee Farm. The taste of the coffee you picked yourself is extra special. 
Related Article (Japanese only)▼
Pick & roast coffee at Nakayama Coffee Farm in Nago
The earliest blooming cherry blossoms in Japan – Jan. & Feb. only!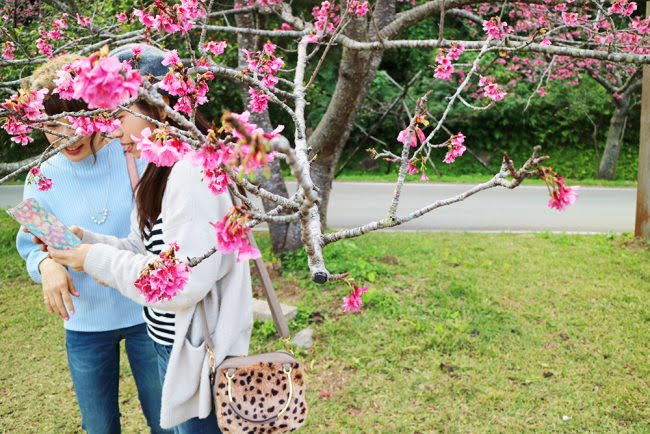 Okinawa's cherry blossoms bloom in January and February, starting in the northern part of Okinawa Island and continuing down to the southern part of the island. The cherry blossoms in Okinawa are a different species than those in Mainland Japan – the most common variety in Okinawa is the vivid bright pink Taiwan cherry blossom (Prunus campanulata).
There are cherry blossom festivals held throughout Okinawa in conjunction with the blooming flowers. Some of the popular cherry blossom festivals are as follows. 
Nakijin Castle Cherry Blossom Festival, where the cherry blossoms are illuminated splendidly at night at Nakijin Castle Ruins .
Motobu Yaedake Cherry Blossom Festival, famous for its catchphrase, "Hitoashi, osakini," or "Blooming one step ahead," which is a play on words as "osakini" means "ahead of" and "saki" can also mean "to bloom".
Nago Cherry Blossom Festival, the largest and most famous cherry blossom viewing festival in the prefecture. 
If you would like to see the first cherry blossoms to bloom in Japan, we recommend coming to see the cherry blossoms in Okinawa.
Related Article (Japanese only)▼
Feature on Okinawa's cherry blossom festivals – the earliest in Japan (held in Jan. & Feb.)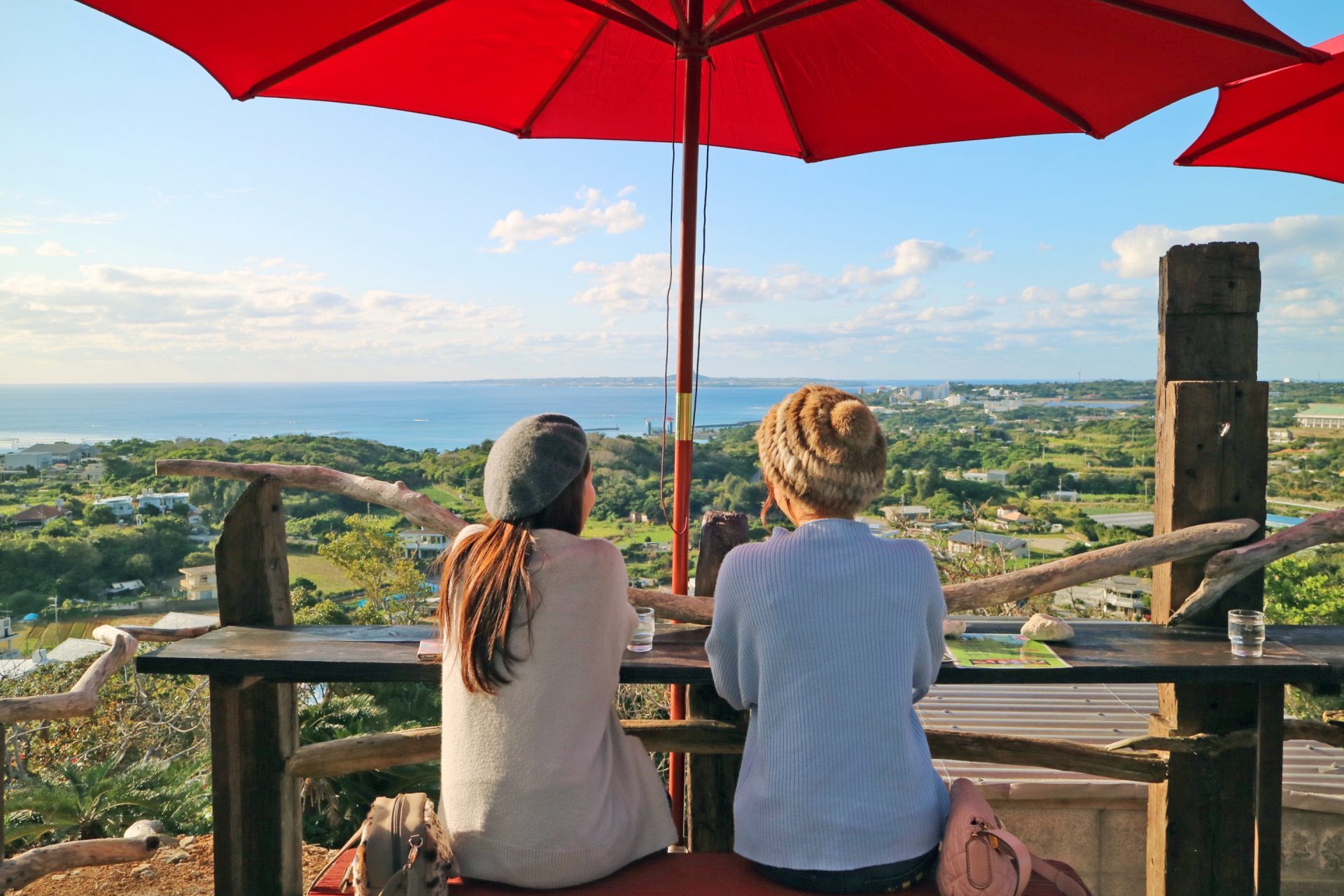 We introduced several ways to enjoy wintertime in Okinawa. Hopefully you were able to find something that suits your interests!
The winter night sky in Okinawa is beautiful, so we also recommend stargazing and admiring the starry sky at night.
Related Articles (Japanese only)▼
Christmas in Okinawa has many charms – Recommended spots & events!
Travel to Okinawa in Dec.: Temperature, Events, Sightseeing Spots
Travel to Okinawa in Jan.: Temperature, Events, Sightseeing Spots
Travel to Okinawa in Feb.: Temperature, Events, Sightseeing Spots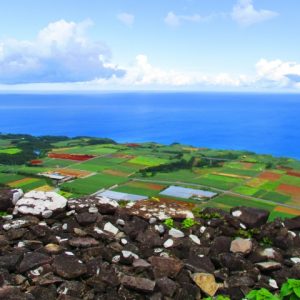 The person who wrote this article
maesato
List of articles by this writer