Heiwa-dori Street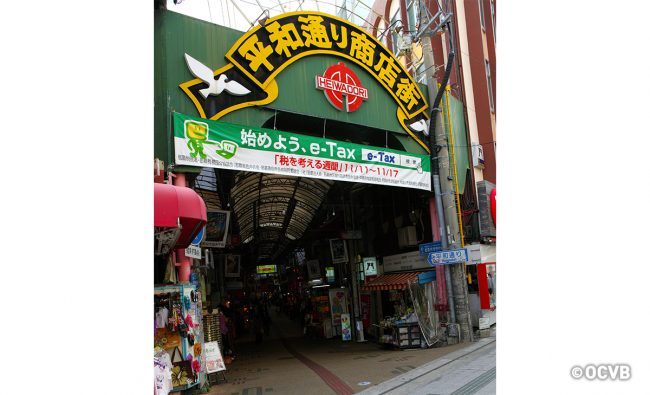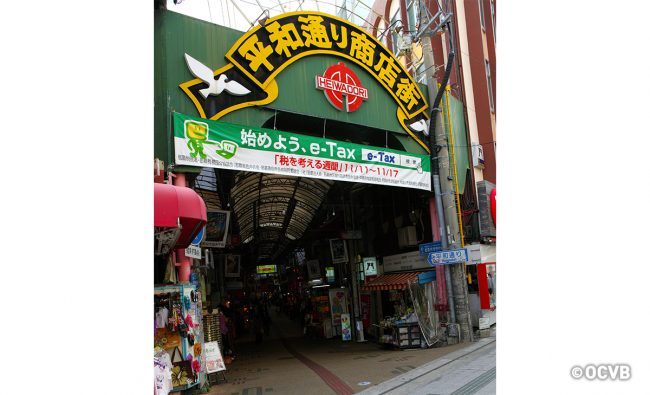 A shopping arcade lined with uniquely Okinawan shops
A 336 meter-long arcade shopping street in the heart of Naha, near Kokusai-dori Street, Heiwa-dori Street is comprised of around 200 shops. From souvenirs and clothing to Okinawan snacks and sweets, a variety of products are sold at the shops in the arcade. It has a more distinctly local flair than Kokusai-dori Street and if you venture into the depths of the arcade you will find many shops with a nostalgic atmosphere.
Souvenirs that are sold at the airport can be purchased for much less at Heiwa-dori Street, making the area popular among both tourists and locals. The entire shopping street is covered by a roof, so shoppers can stay dry on rainy days. As it is located right off of Kokusai-dori Street, along with nearby Ichiba-dori Street, it is a convenient place to stop by for shopping, food, or just to take a look around.
Compared to Kokusai-dori Street, the many unusual shops in Heiwa-dori Street are alluring. There are shops where you can get freshly squeezed juice made with Okinawan fruits. You can have a great time just looking around at the unusual yet distinctly Okinawan items for sale, such as kariyushi shirts (similar to Hawaii's aloha shirts), Ryukyu glassware, and cute, affordable accessories.
The name Heiwa-dori Street (heiwa, meaning peace) was chosen through a public naming contest held in 1951. However, it is said that the name is also related to the former Heiwa-kan Movie Theater, which was located at the entrance of the arcade at the time.