Southeast Botanical Gardens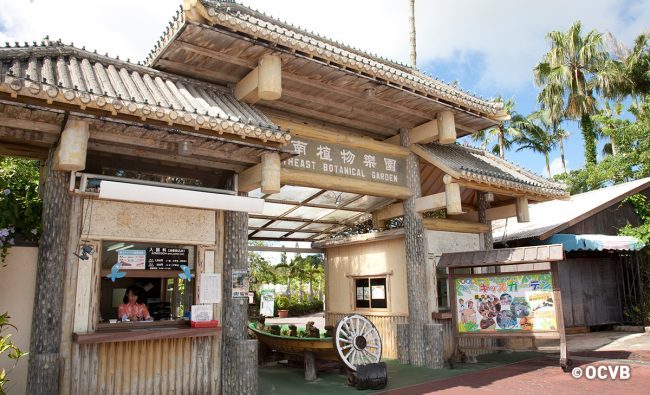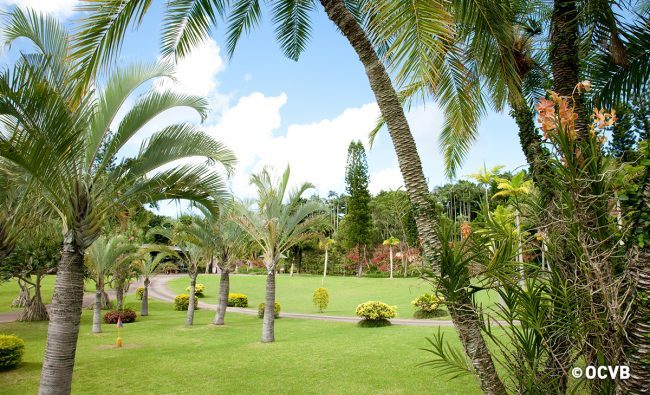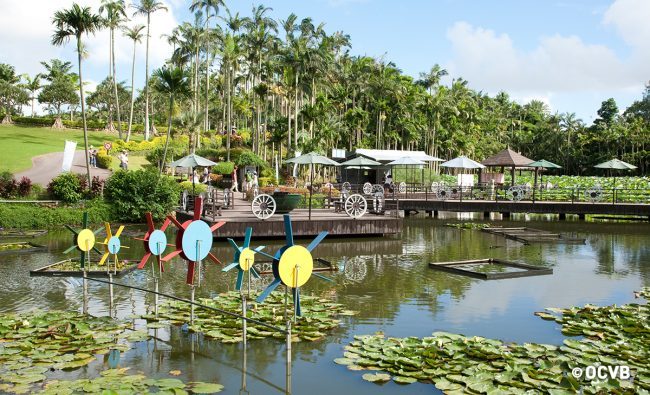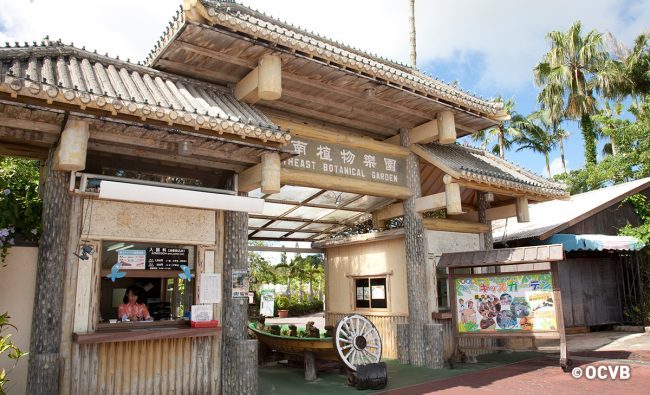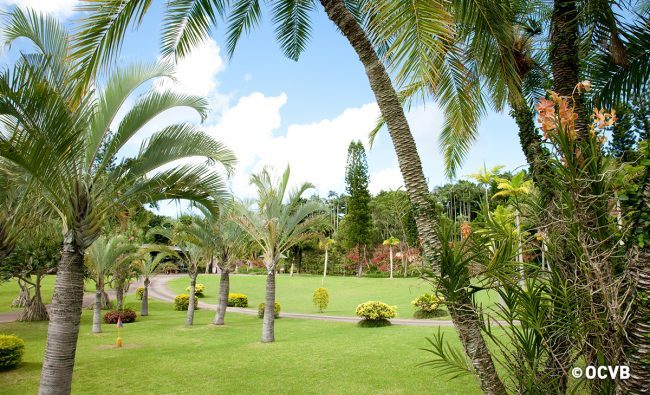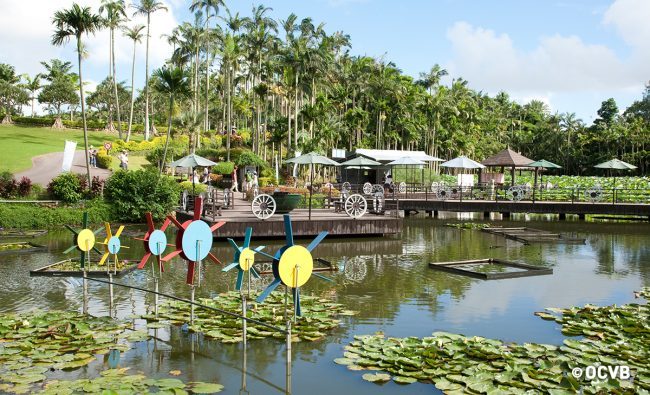 A spot where you can enjoy brilliant tropical plants
The Southeast Botanical Gardens are a botanical garden located in Okinawa City in the central area of Okinawa Island. The gardens were renovated and reopened in 2013.
As indicated by their name, the gardens are a plant paradise with over 1,300 species of rare plants that can only be seen in tropical climates. The gardens are home to the tallest king palms in all of Japan, towering at 25 meters tall. Other notable trees include the world's longest living tree – the dragon tree (Dracaena draco), and the baobab tree (Adansonia spp.), found throughout the African savanna, that appears to be upside-down.
The water garden looks like a scene in a painting. The lotus flowers in the water garden bloom from the end of May to the beginning of July, adding color to it. Children will enjoy fishing at the Meguriai Pond, painting the white cows found throughout the gardens, creating botanic bottliums by planting plants in glass containers and decorating the containers with shells, and decorating shisa lion dogs. 
The gardens are also a great date spot at night. From the end of November to the end of March the gardens are illuminated with a winter light display. Aside from the beautifully lit up gardens, visitors can see Ryukyu fruit bats (Pteropus dasymallus), and experience a completely different atmosphere from the daytime.
Facility Info.
Address
2146 Chibana, Okinawa-shi, Okinawa 904-2143
Business hours
9:00 am - 6:00 pm (open until 10:00 pm on certain days)
Fee
Adult: JPY 1,500
High school student: JPY 1,000
Elementary & jr. high school student: JPY 500
Child under 6 years old: Free
Senior discount price:JPY 1,000
TEL
098-939-2555
Parking Lot
Free parking available
Reference URL
http://www.southeast-botanical.jp/