Everything You Need to Know About Tokashiki Island – Take a Day Trip from Okinawa Island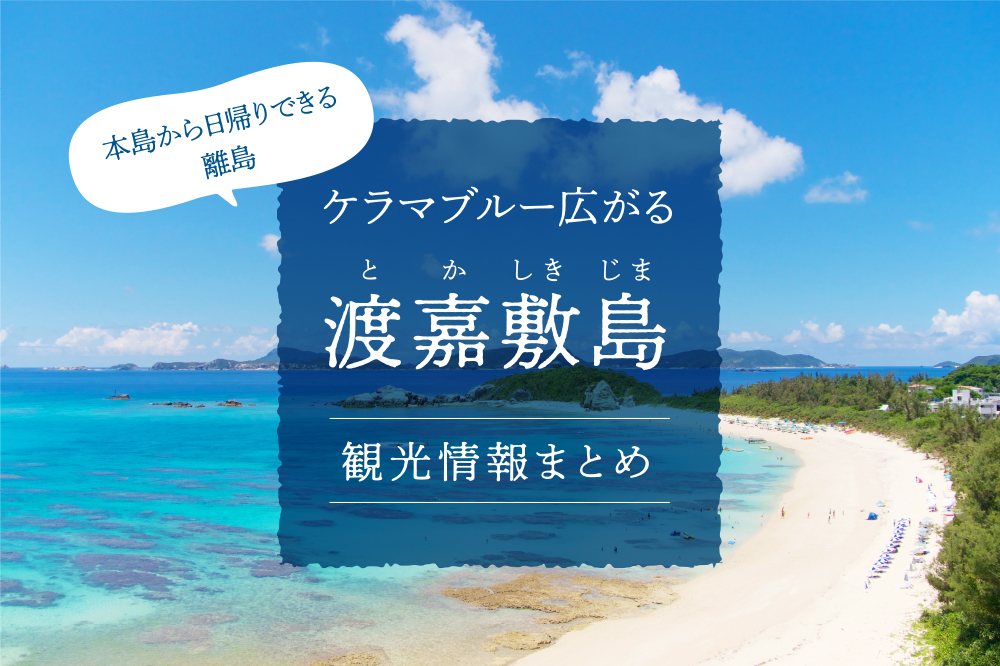 Tokashiki Island is one of the many islands in Okinawa. It is located 30 km west of Naha and is on the east end of the Kerama Islands. As day trips can be made to the island, it is a popular tourist spot.
In this article we will introduce Tokashiki's sightseeing spots, accommodations, and events. Come to this island paradise near Okinawa Island to refresh your mind, body, and soul.
Table of Contents
Access to Tokashiki Island
Tokashiki Sightseeing Spots
3 Things to Know Before Going to Tokashiki 
Accommodations on Tokashiki Island
Recommended Event: Tokashiki Marathon
Access to Tokashiki Island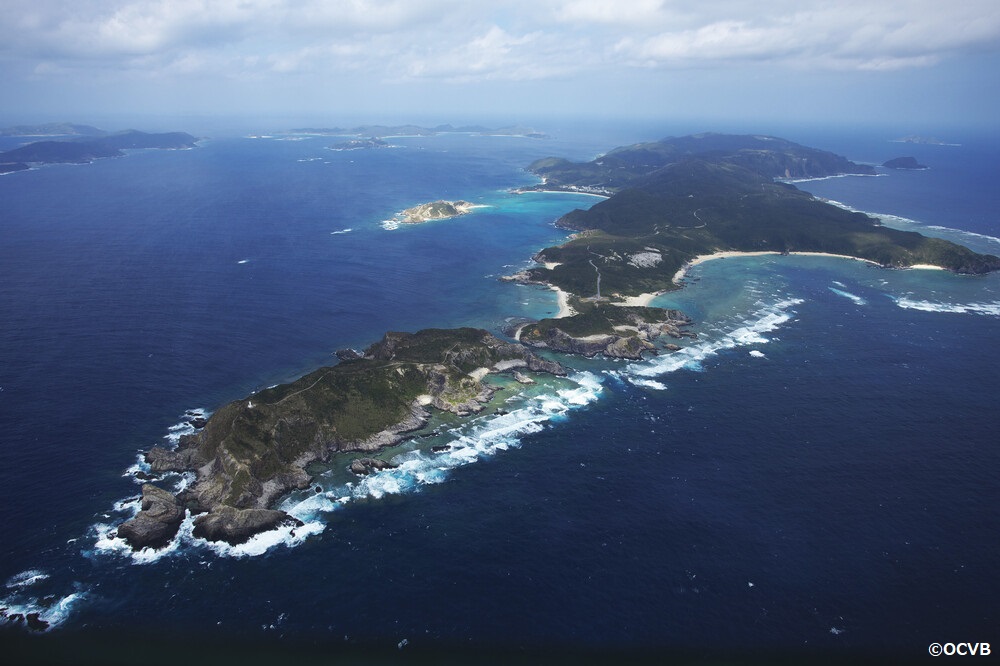 Tokashiki Island can be reached by ferry or speed boat from Tomari Port in Naha City. It takes 70 minutes and by ferry and 35 minutes by speed boat. The fares are as follows.
[Ferry Fare] Adults: JPY 1690 / Children: JPY 850
[Speed Boat Fare] Adults: JPY 2530 / Children: JPY 1270
We recommend making a reservation in advance, as seats can fill up fast, especially during summer. There is only 1 ferry operated per day year-round. The speed boat is normally operated twice per day and 3 times per day during Golden Week and summer vacation.
Depending on conditions at sea the ferry and boat may be cancelled, so please check the operation status on the Tokashiki Village website.
Tokashiki Sightseeing Spots
Tokashiku Beach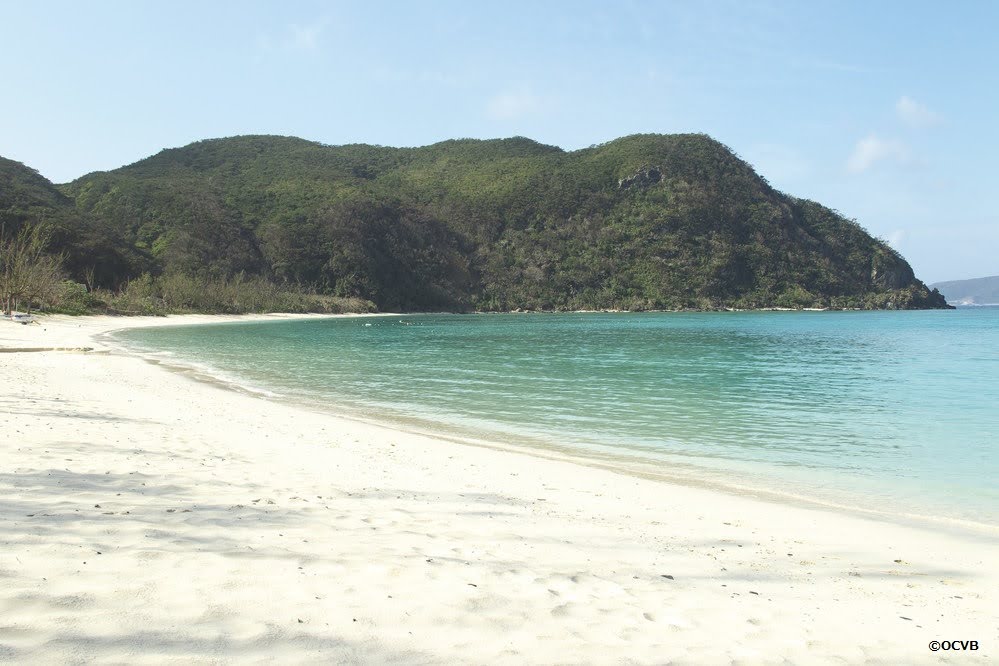 Tokashiku Beach is an extremely popular snorkeling and diving spot with its beautiful, clear ocean and gentle waves. It is also renowned as a spot where you can swim with sea turtles.
The beach is located 10 minutes by car from Tokashiki Port and has a free parking lot, restrooms, showers, changing rooms, a shop, and vending machines. Swimming is allowed year-round and you can even try jet skiing and dragon boat towable tube rides.
Aharen Beach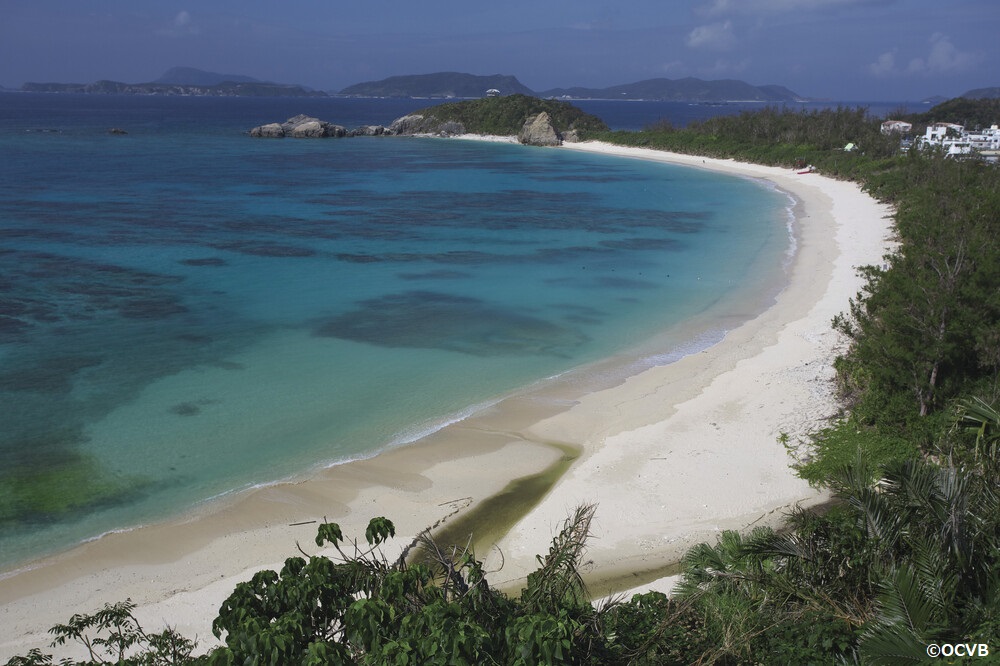 The main beach on Tokashiki Island is Aharen Beach. The glistening Kerama Blue waters and arc-shaped white sand beach that stretched for 1 km make it the epitome of paradise.
With shops, rental shops, restaurants, the beach is equipped with many facilities and there are many activities to keep you occupied. You can shower, use the restroom, and change at the nearby Tokashiki Village "Youth Travel Village". The showers at the facility are pay-per-use.
As there is a lifeguard on duty during the summer season, you can swim without worry.
Tunnel Rock
Tunnel Rock is a secret spot on Aharen Beach! It is a tunnel-shaped rocked located on the right-hand side of the beach.
Be captivated by the superb view through the "tunnel" as you relax in the shade.
Hanari Island
Hanari Island is an uninhabited island located 10 minutes away from Aharen Beach by boat. It has a natural beach with no facilities, restrooms, or shops and is a popular snorkeling and diving spot.
Although it is located close to Aharen Beach, as there are areas where the ocean current is strong, swimming to the island is prohibited. You can reach the island by banana boat towable tube, glass-bottom boat, or ferry.
3 Things to Know Before Going to Tokashiki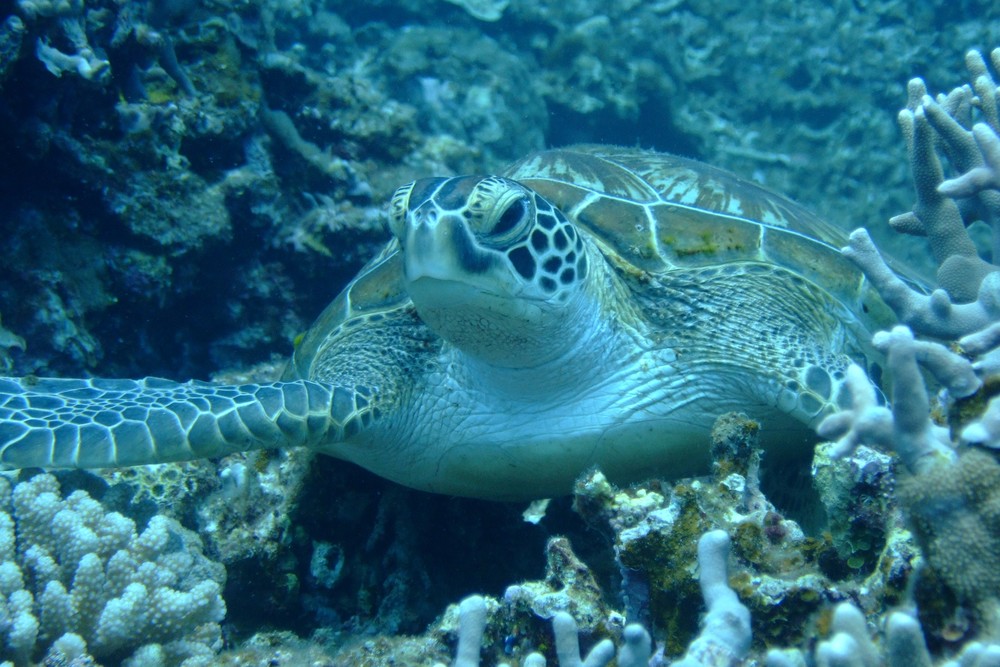 Recommended Tokashiki Island Souvenirs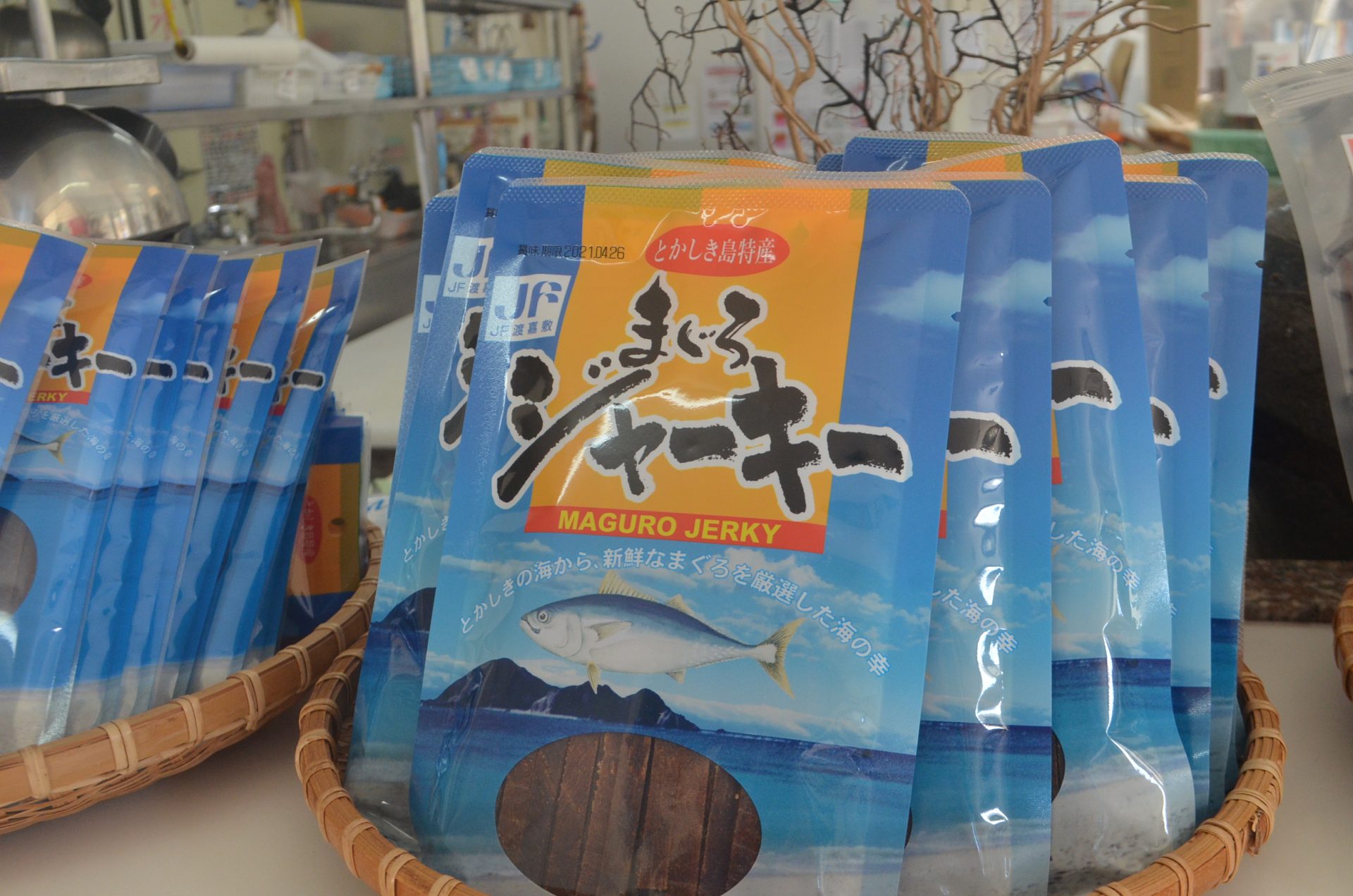 Tokashiki is known for its maguro (Pacific Bluefin Tuna) jerky! It is made by seasoning the maguro with shoyu (soy sauce), apples, and shichimi (blend of 7 spices), then drying it. It pairs well with beer.
We also recommend jellies and jams made with shikuwasa citrus fruit and guava.
Transportation on Tokashiki Island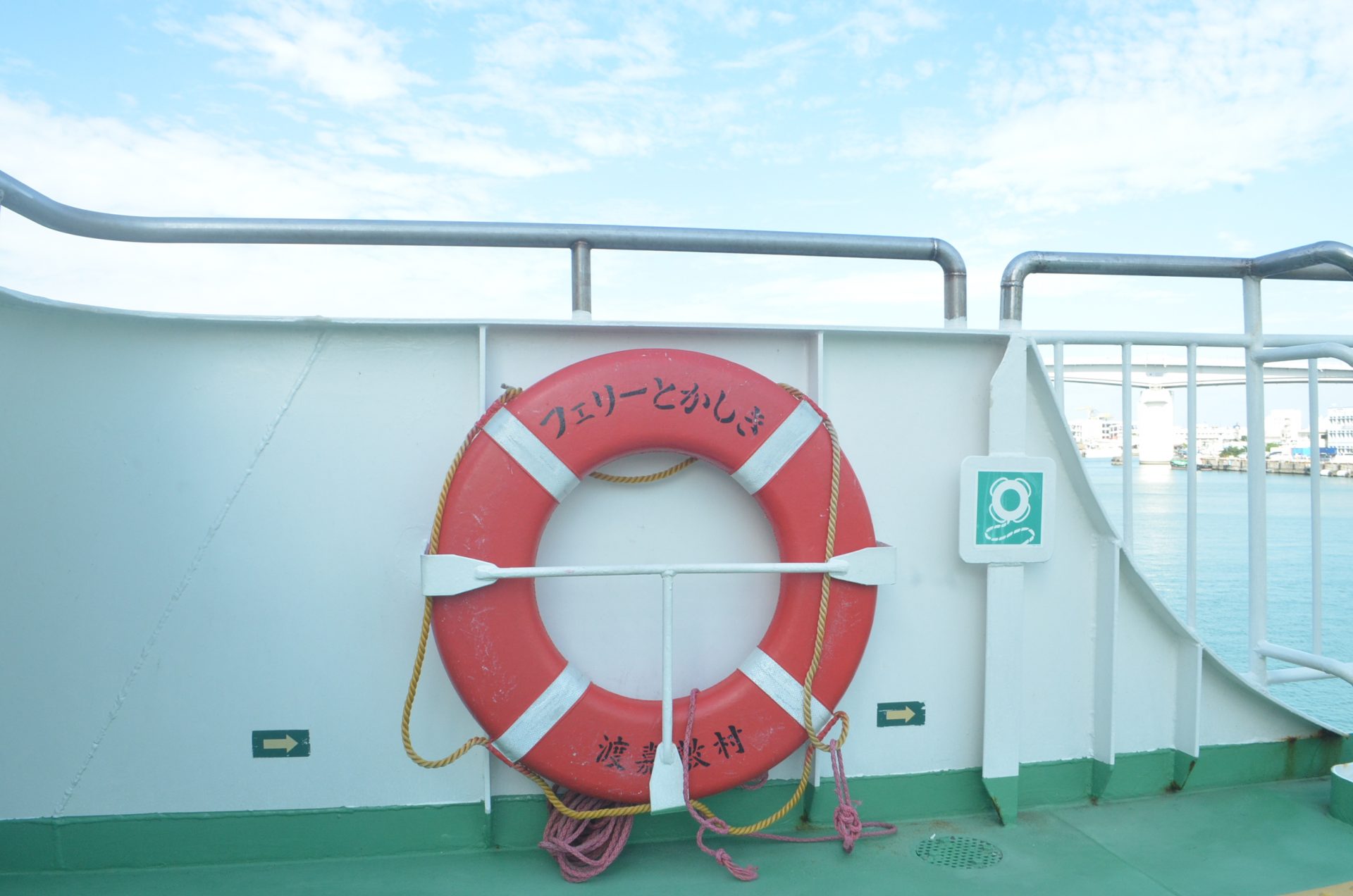 The modes of transportation on Tokashiki Island are: sightseeing bus, rental bicycle, rental scooter/motorcycle, and rental car. The one-way fare for the sightseeing bus is JPY 400 for adults and JPY 200 for children. There are 2 rental shops near Tokashiki Port where you can rent bicycles, scooters/motorcycles, and cars. The 2 shops offer different rates so you may want to compare the two before renting. 
If you have a driver's license, we recommend renting a scooter, as they are compact and can easily get you over the many hills on the island. As rental cars are very popular during the summer season, you may not be able to rent one unless you make a reservation in advance, so we suggest making a reservation when you start planning your trip.
Regarding convenience stores, shops, and restaurants on Tokashiki Island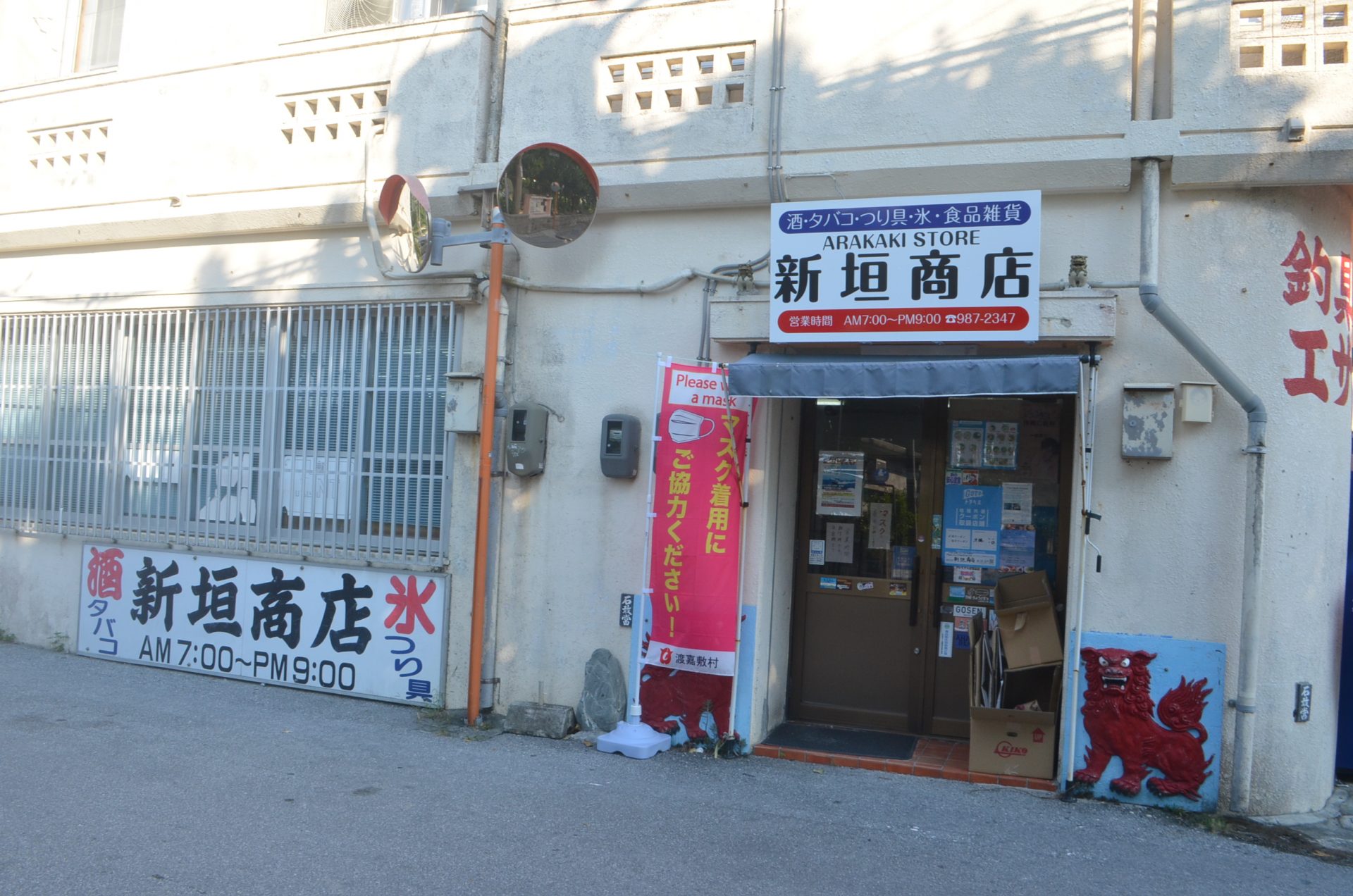 As there are no convenience stores or supermarkets in Tokashiki Village, both local residents and tourists rely on Arakaki Store, which sells food, daily commodities, and practically anything you can think of. 
There are several cafes, restaurants, and izakayas in the village, where you can have lunch, tea, or parties.
Accommodations on Tokashiki Island
Sea Friend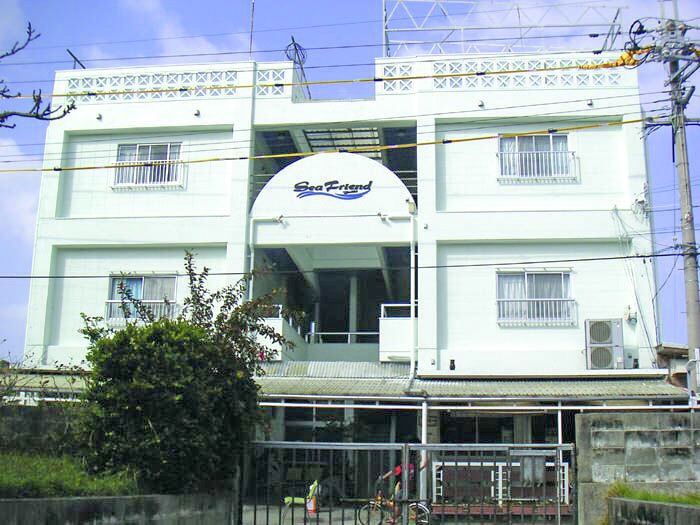 Sea Friend is a facility where you can enjoy leisure activities and even stay overnight. The accommodations available at Sea Friend include the boarding house in the main building, the cabin next door, and a bed and breakfast. There are 14 rooms in the boarding house, 7 rooms in the cabin, and 9 rooms in the bed and breakfast with shared showers and restrooms. There are also accommodation plans that include snorkeling and diving!
The boarding house is 3-stories tall and each room is equipped with a bath and toilet. The rooms have white walls and blue curtains and there are non-smoking rooms for those who do not like cigarette smoke. Free Wi-Fi is also available in the facility.
Free Wi-Fi, air-conditioning, televisions, and refrigerators are also available in the cabin and bed and breakfast.
Facility Information:
Sea Friend
Address: 155 Aharen, Tokashiki-son, Shimajiri-gun, Okinawa
Phone: 098-987-2836
https://www.seafriend.jp/
Tokashiku Marine Village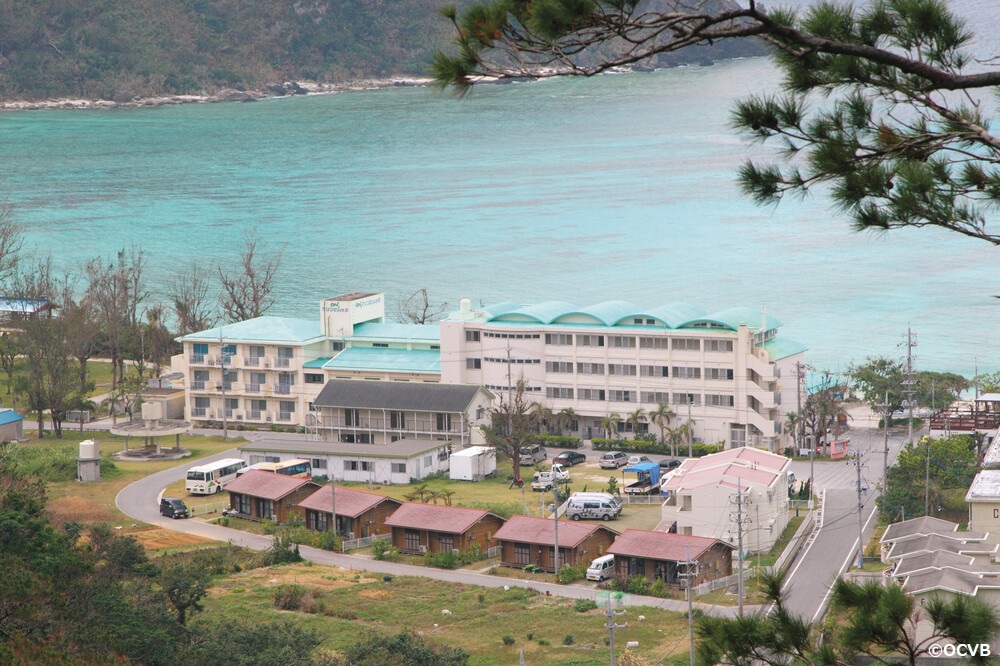 Tokashiku Marine Village is the only beachside resort in the Kerama Islands. It is located about 10 minutes by shuttle bus from Tokashiki Port.
There are 57 ocean-view rooms with both Japanese-style rooms and Western-style rooms in both the main building and annex. Although the guest rooms are simple, they are clean and you are sure to be soothed by the view of the blue-green sea from the windows.
There is a restaurant, shop, coin laundry room, and even a beautiful beach inhabited by sea turtles. In the early mornings and evenings there is a high probability of seeing a sea turtle.
Facility Information:
Tokashiku Marine Village
Address: 1919-1 Tokashiki, Tokashiki-son, Shimajiri-gun, Okinawa
Phone: 098-987-2426
http://www.tokashiku.com/
Recommended Event: Tokashiki Marathon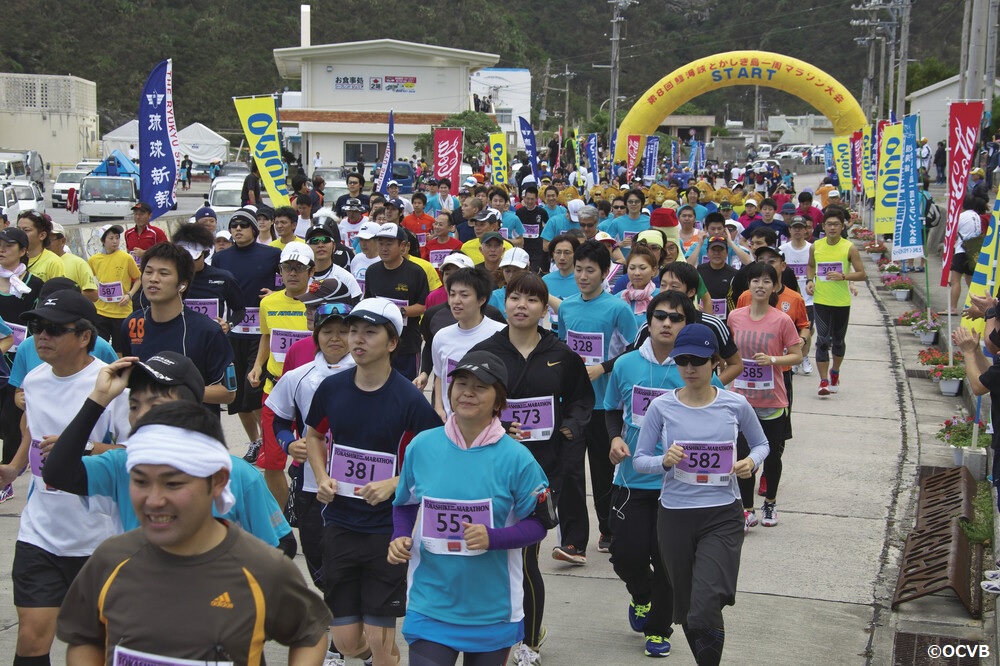 Tokashiki Marathon is a race whose catchphrase is "Let's run on an island that is part of a national park!" There are 4 courses available: a half marathon, 10k, 5k, and 3k. The half marathon is known for being as challenging as a full marathon and attracts many runners each year. 
A party is held at the end of the marathon and includes Japanese taiko drumming, a concert, and local cuisine, among other festivities.
Event Information
Tokashiki Marathon
Date: beginning of February
Main Venue: Tokashiki Elementary & Jr. High School (Start/Finish Line)
Phone: 098-987-2333(Tokashiki Marathon Committee)
http://www.kuzira-marathon.jp/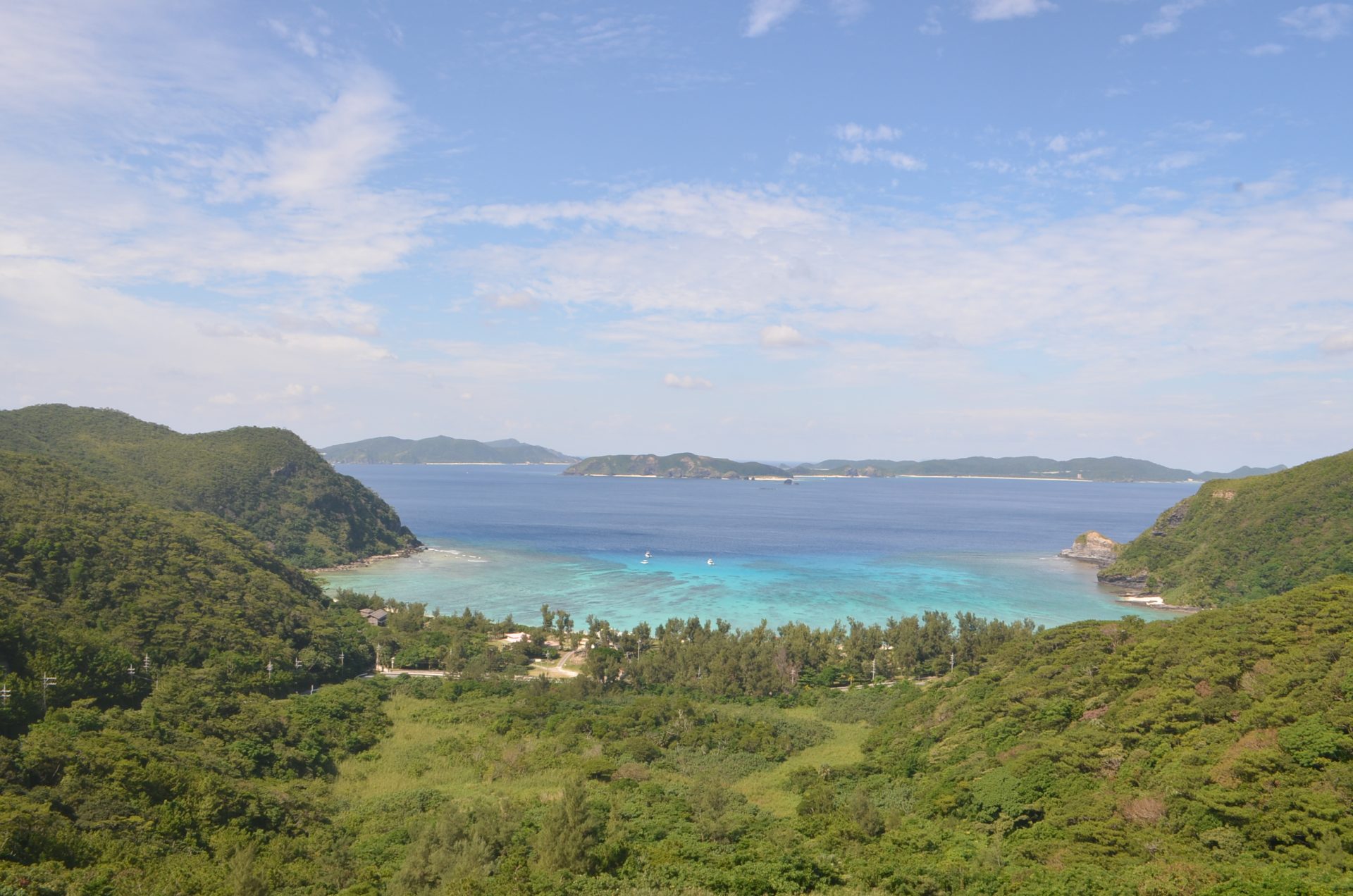 Tokashiki is an island located just 35 minutes away from Okinawa Island. It is a place where you can admire the beautiful Kerama Blue ocean to your heart's content. Although it is a popular destination, there are a limited number of boats and ferries to the island, so it is important to make reservations in advance! Enjoy slow island time while amidst the beautiful scenery.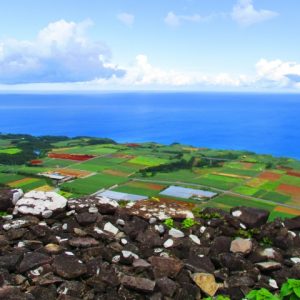 The person who wrote this article
maesato
List of articles by this writer