Experience Tokashiki Island – Part of Okinawa's Keramashoto National Park! Introduction of an Experience-Based Adventure Tour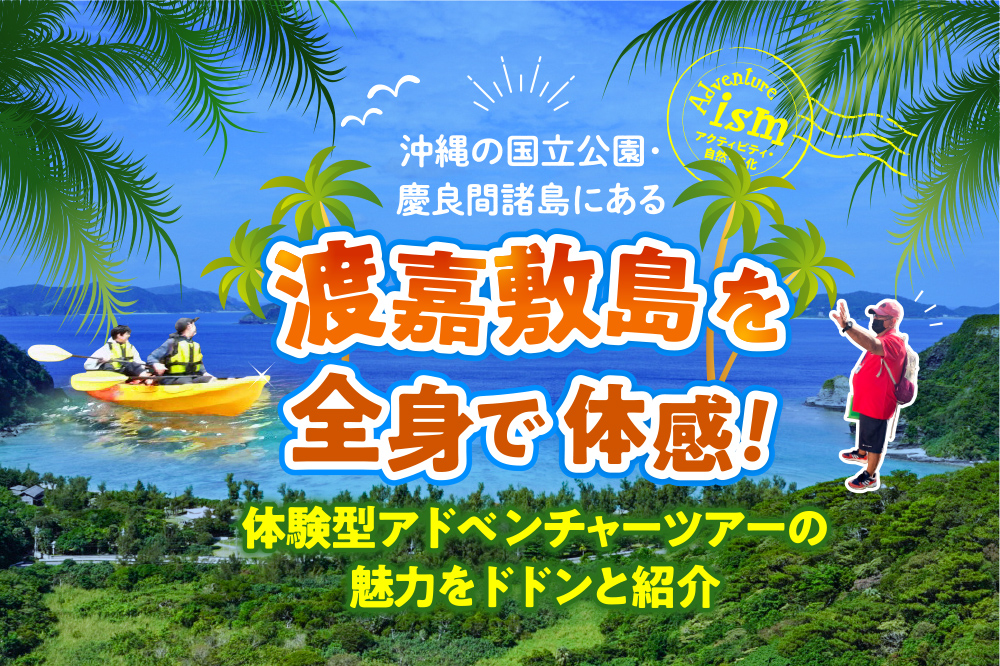 We participated in the "Present, Past & Future Tokashiki Island  Experience-Based Adventure Tour" operated by Jumbo Tours!
An adventure tour includes more than just sightseeing and involves getting active and enjoying nature with your entire body. Although adventure tours can have difficult itineraries, on this tour you will visit spots carefully chosen by a travel professional with a local guide, so you can experience things that you would not be able to do on your own! This tour is sure to become a memorable trip.
In this article we will introduce the charms of Tokashiki Island and this tour, but if you want to know the details of the tour itinerary, please refer to the tour website!
*The itinerary course, stores, accommodations may be changed depending on conditions during the tour.
Table of Contents
35 min. by high speed boat from Naha! What is Tokashiki Island?
Tour Point 1: Experience nature with your entire body!
Tour Point 2: Unique guides that liven up the tour
Tour Point 3: Experience the island's culture and history
Tour Point 4: Try food only available on Tokashiki
Tokashiki Adventure Tour Packing List & Precautions
Book the Tokashiki Adventure Tour!
35 min. by high speed boat from Naha! What is Tokashiki Island?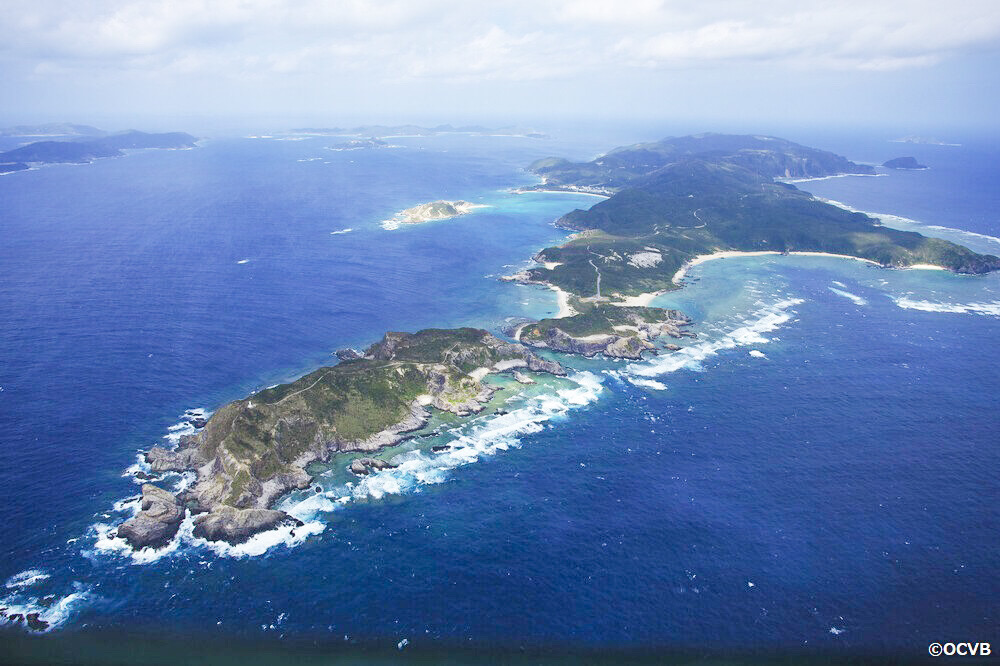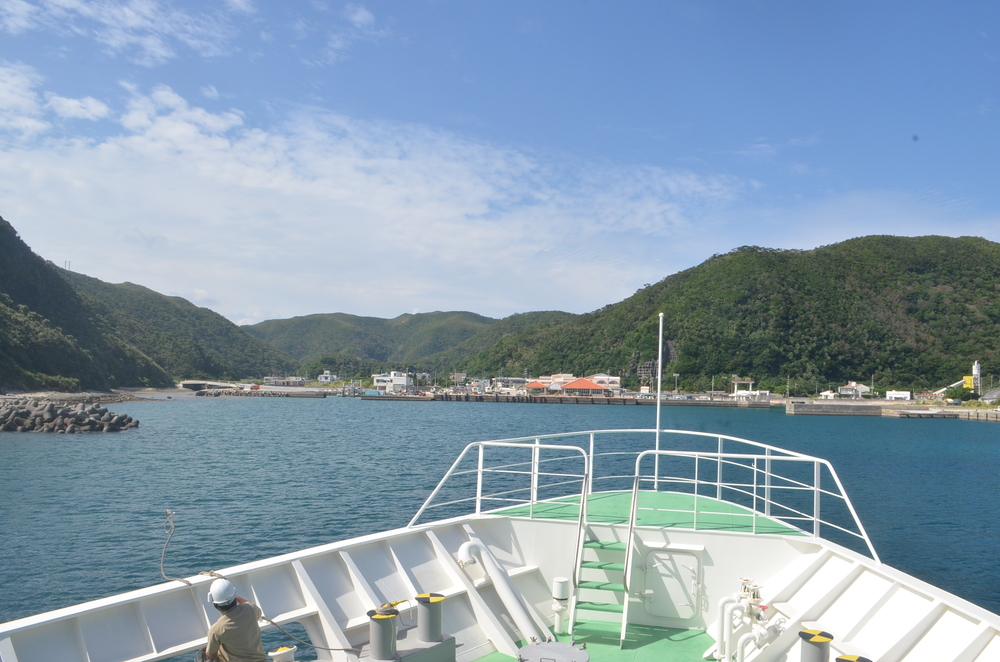 Tokashiki Island in Okinawa is the largest island of all of the Kerama Islands that were designated as part of the Keramashoto National Park in 2014. National parks are areas with beautiful nature that are protected and managed by the Japanese government in order to preserve them for the next generation.
It is a place in Okinawa where you can feel the magnificence of nature, where the beautiful sea and coral reefs known as "Kerama Blue" and abundant nature in the mountains extends.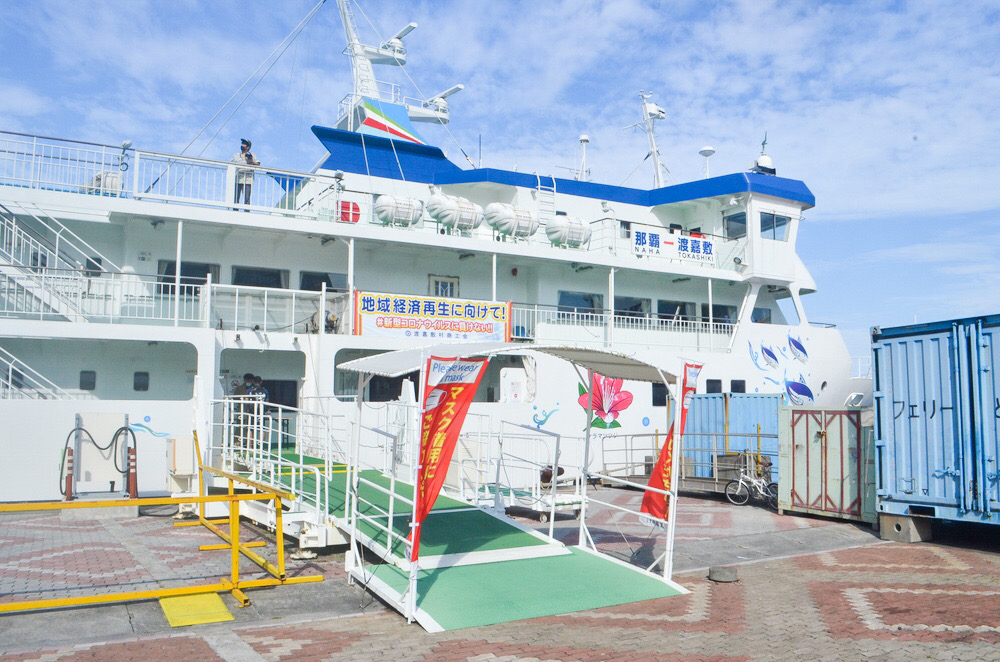 The island is only accessible by boat and is a 35-minute trip by high speed ferry from Naha Tomari Port (Tomarin) and a 70-minute trip by ferry. Tokashiki Island is close enough to Okinawa Island that the lights on Okinawa Island can be seen from tokashiki and it is a popular day-trip destination.
Tokashiki Island has a population of around 770 people (as of 2020) and a circumference of about 25 kilometers. The most common modes of transportation are rental bicycles, rental motorbikes, and rental cars, but there are also several buses each day. There are no supermarkets or convenience stores on the island and there is very little car and motorbike traffic. During your stay you can take in the distinct nature of the island.
Tour Point 1: Experience nature with your entire body!
One of the best parts of Tokashiki is by far its natural environment! Through the tour you will encounter scenery that you don't normally see in your daily life.
The Beautiful Glistening Kerama Blue Sea!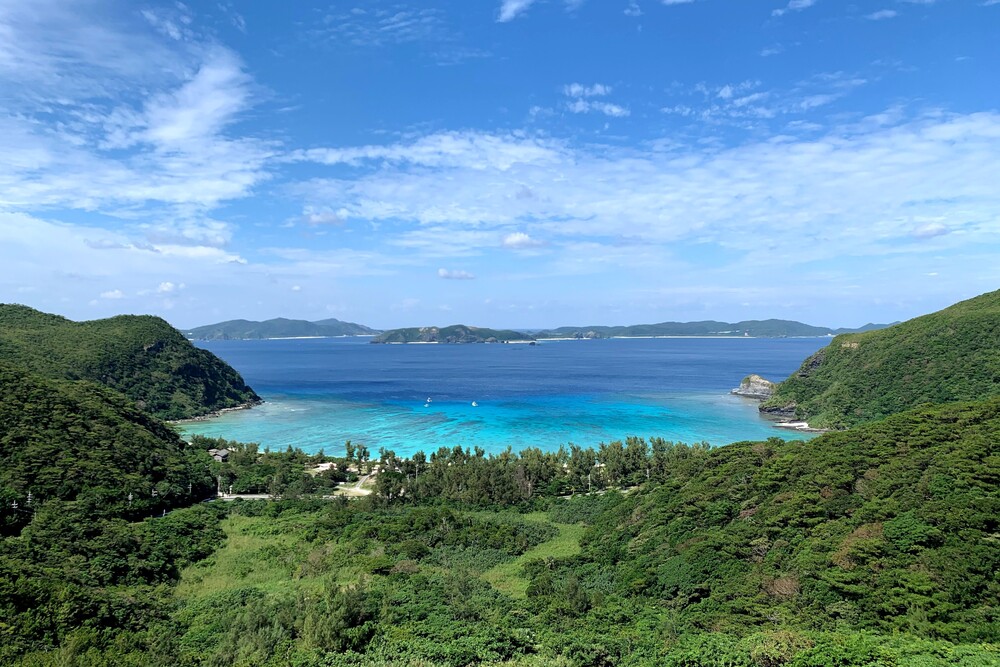 This is the view of the Kerama Blue sea on the first day of the tour, right after arrival to Tokashiki.
It is even more beautiful than you could ever imagine and you will want to stop and admire the view for awhile.
Although I live on Okinawa Island, I rarely get a chance to see an ocean of such outstanding beauty! 

Once the sun starts to set, you can enjoy yet another breathtaking view. Besides snapping lots of photos, we also recommend enjoying a drink as you gaze out at the color gradation of the changing sky.
Explore the ino (shallow water surrounded by coral reefs) with marine shoes and splash through the water.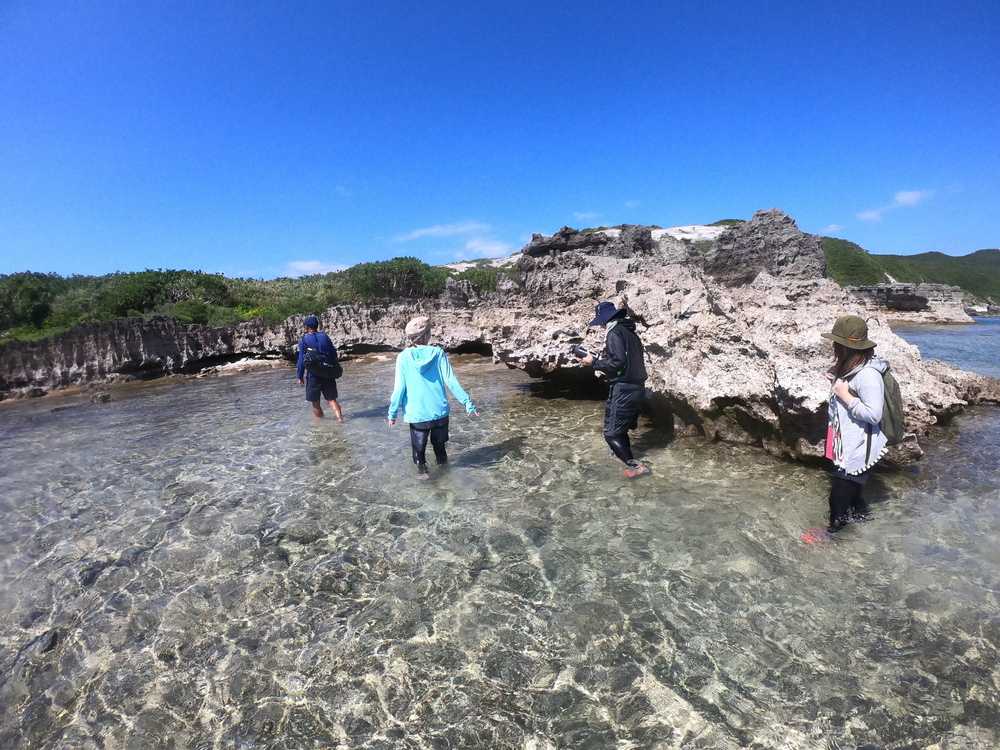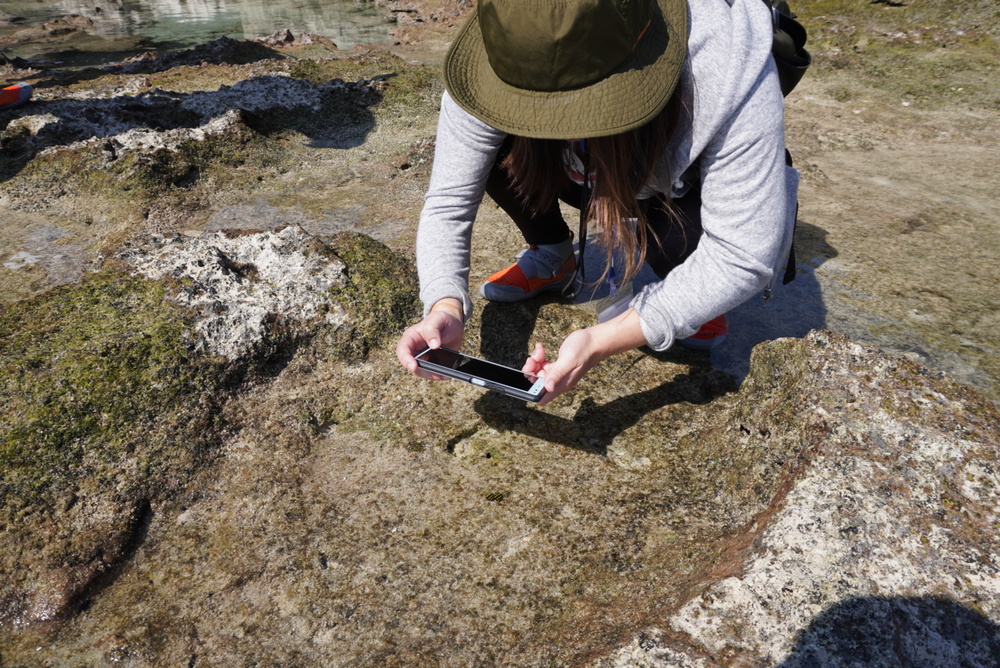 Get a close-up look at tropical fish and starfish that normally live in the sea.
We were even able to see a superstar… a moray eel!
Unfortunately due to the speed of the eel, we were unable to take a photo… Depending on the timing, you may be able to see some rare sea creatures in the ino.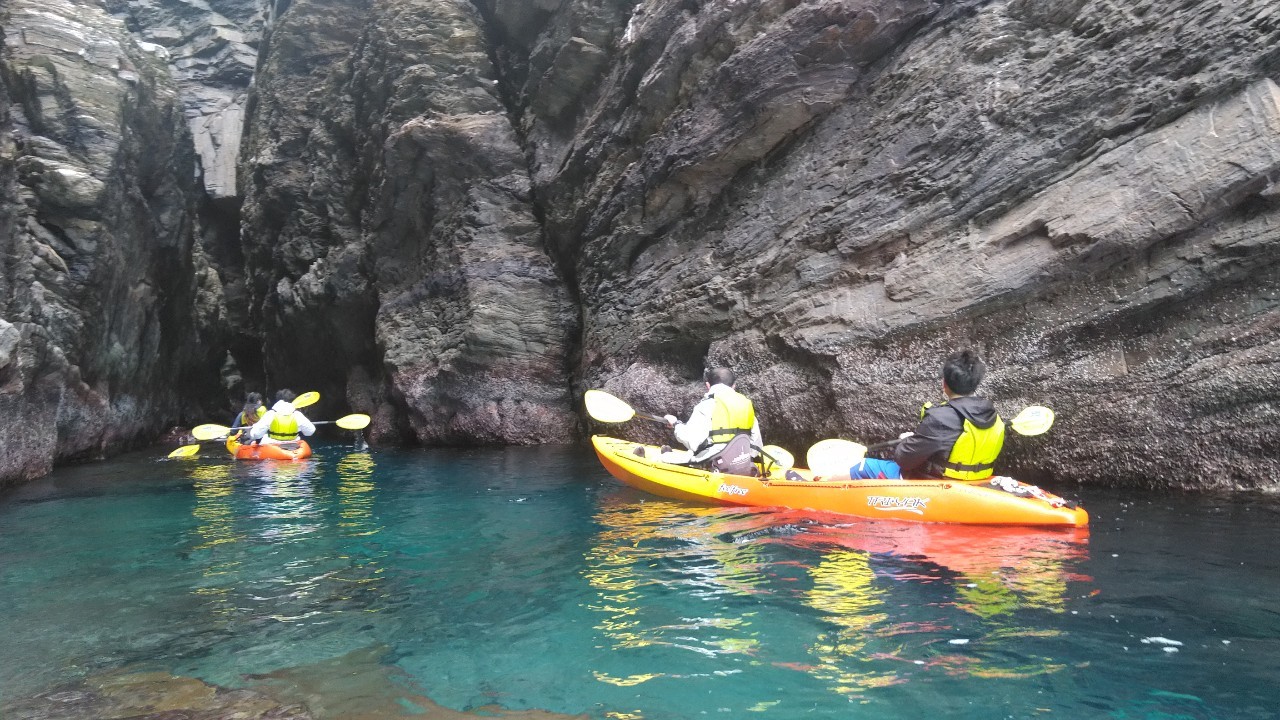 You can fully enjoy the sea as you go kayaking.
The seas around the Kerama Islands are truly breathtaking. When ocean conditions are favorable, the guide will lead you to an incredible spot with towering rocks.
You will also have blissful tea time on a private beach.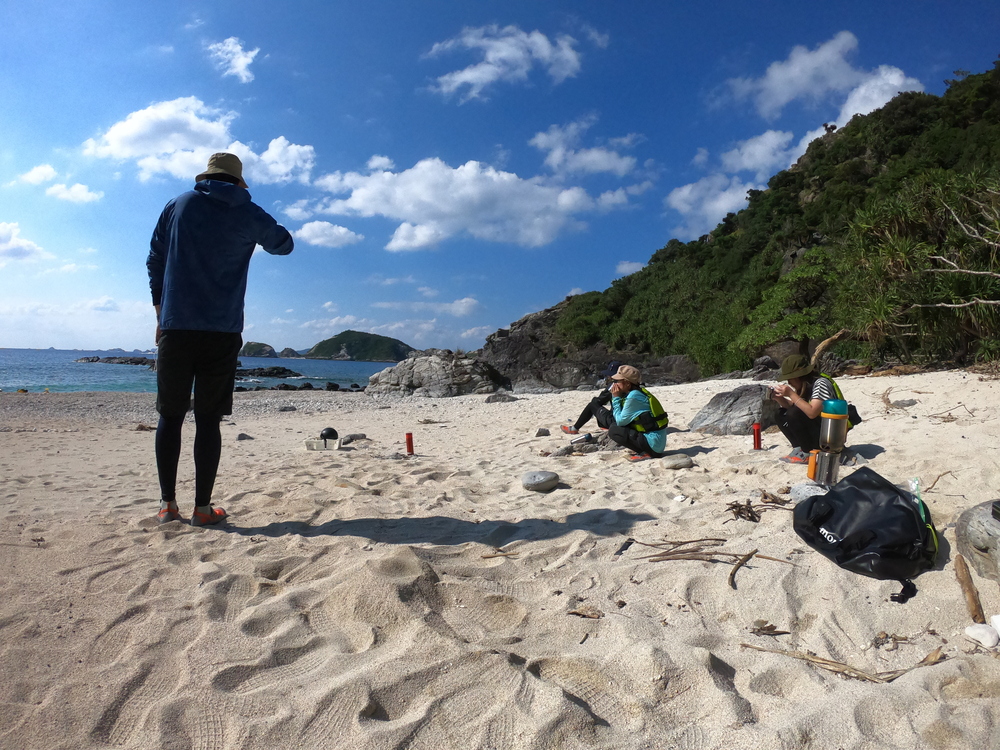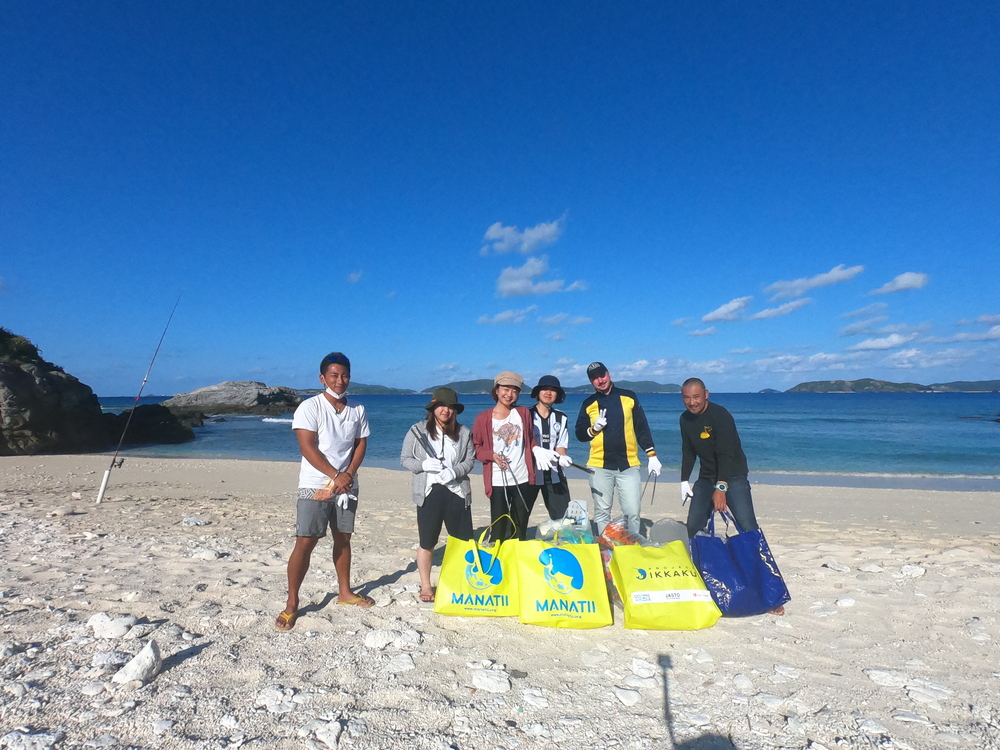 On the morning of the final day of the tour there is a beach cleanup called "Project Manatii". After observing the beautiful ocean, you are sure to feel something as you pick up trash on teh beach.
Only on Tokashiki Island – Abundant foliage in the mountains!
Besides its sea, Tokashiki is characterized by its abundant vegetation!
This photo is an old road that was used by residents of the island. The tour includes a characteristically adventure tour program that involves pushing your way through the plants as you trek through the forest.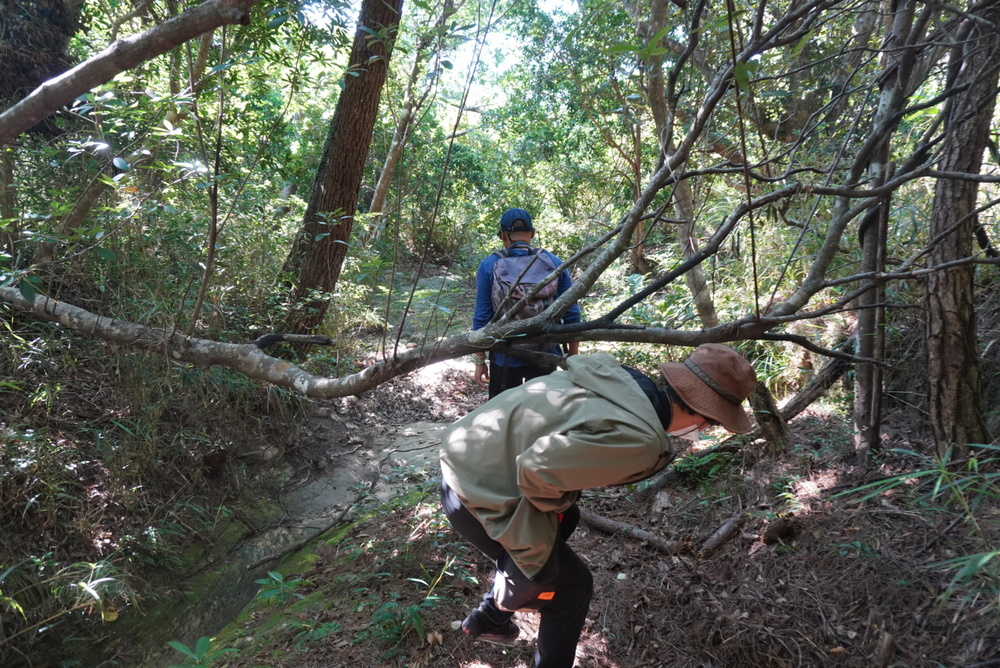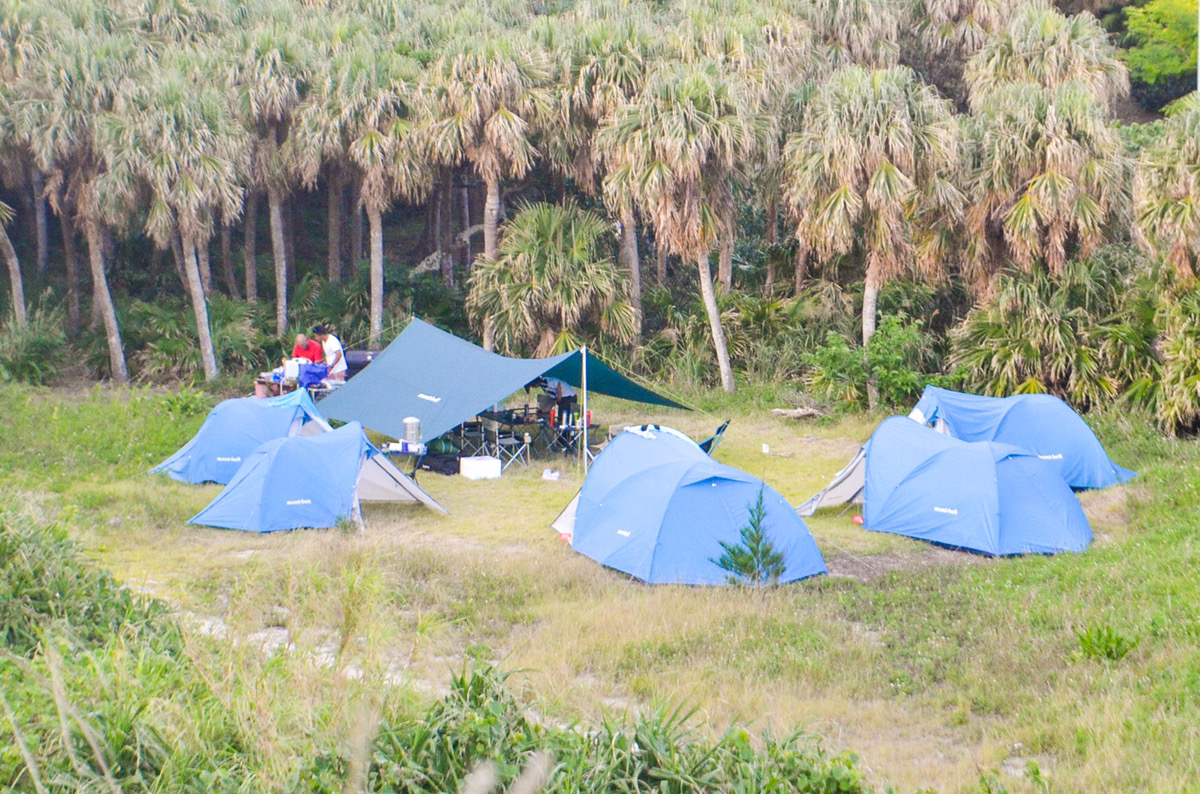 On the second night, enjoy camping and a BBQ while surrounded by nature! You will feel very comfortable as you escape the hustle and bustle of everyday life.
The tents will be set-up and taken down by staff so you do not have to worry about anything.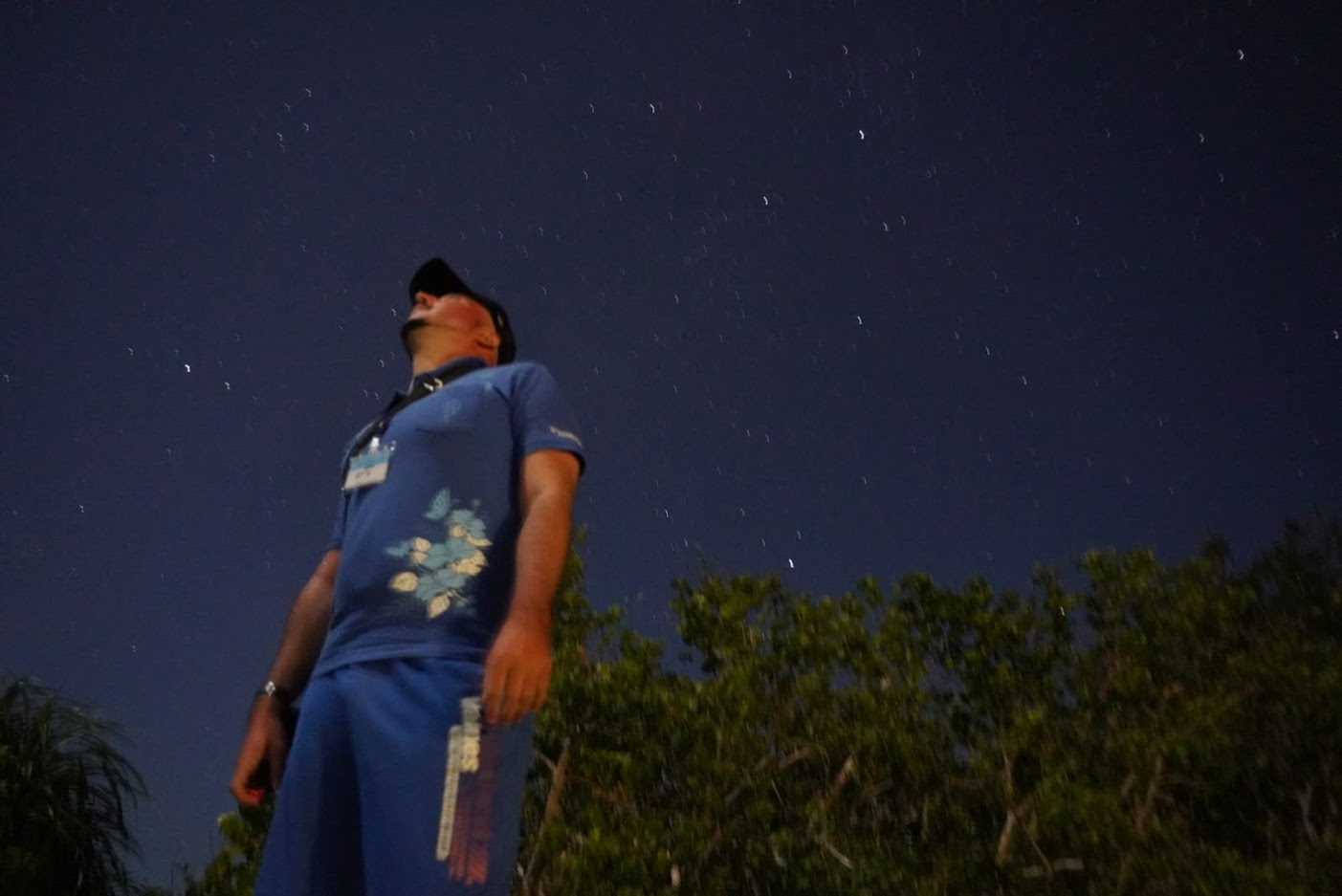 At night you may even be able to see a perfectly clear starry night sky.
Tour Point 2: Unique guides that liven up the tour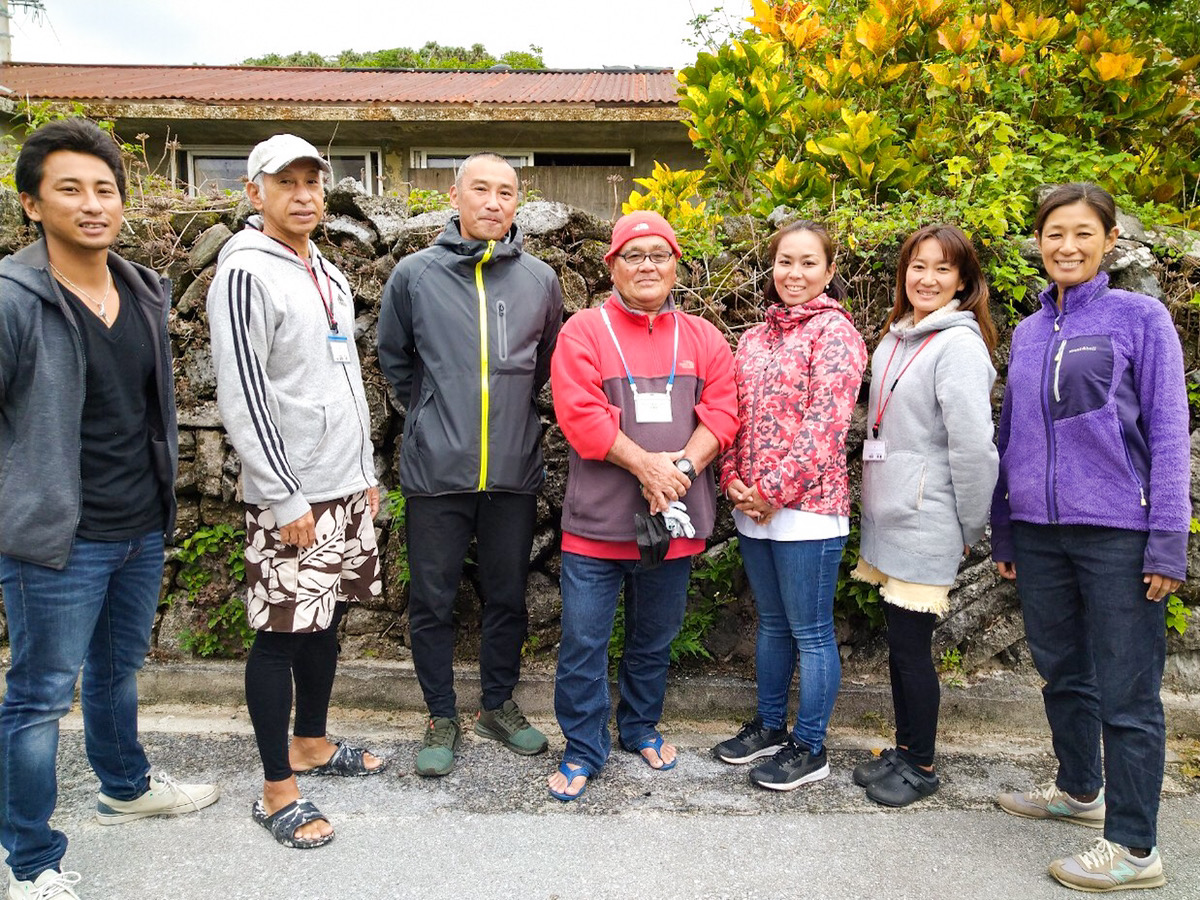 The adventure tour was led by 7 local guides.
Each of the guides is highly knowledgeable about Tokashiki and shares their abundant knowledge as they take you around the island.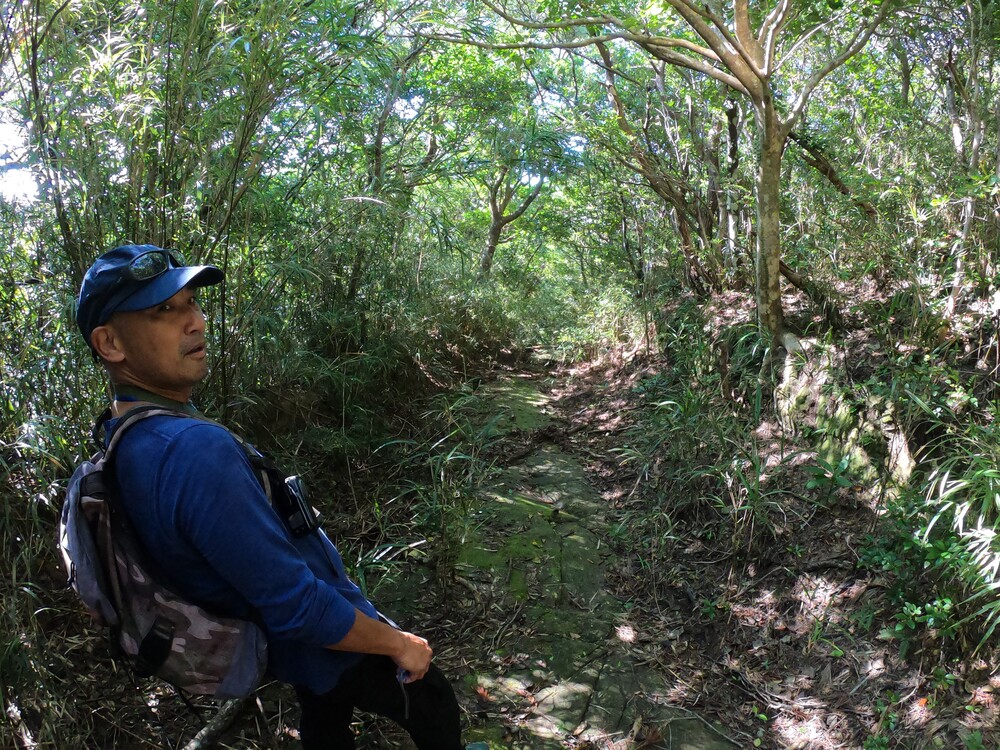 The main guide is Rai-san. He jokes around as he shares a wide-array of information about life on the island, nature, and how to make the most of your time on Tokashiki.
He will be accompanying the entire tour from start to finish, so if you have any questions or concerns, please feel free to consult him.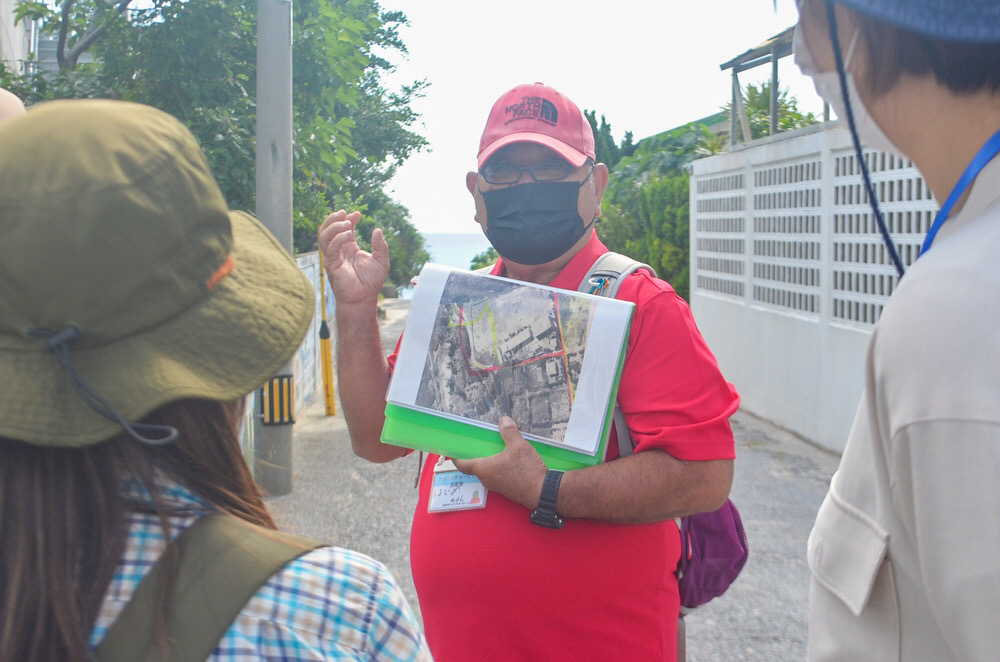 Born and raised on Tokashiki and always wearing red clothing is Hajime-chan. He is in charge of the Aharen Community Machi Ma-i (village walking tour). He has lived on the island for a long time and shares his knowledge of how life used to be on the island and its history.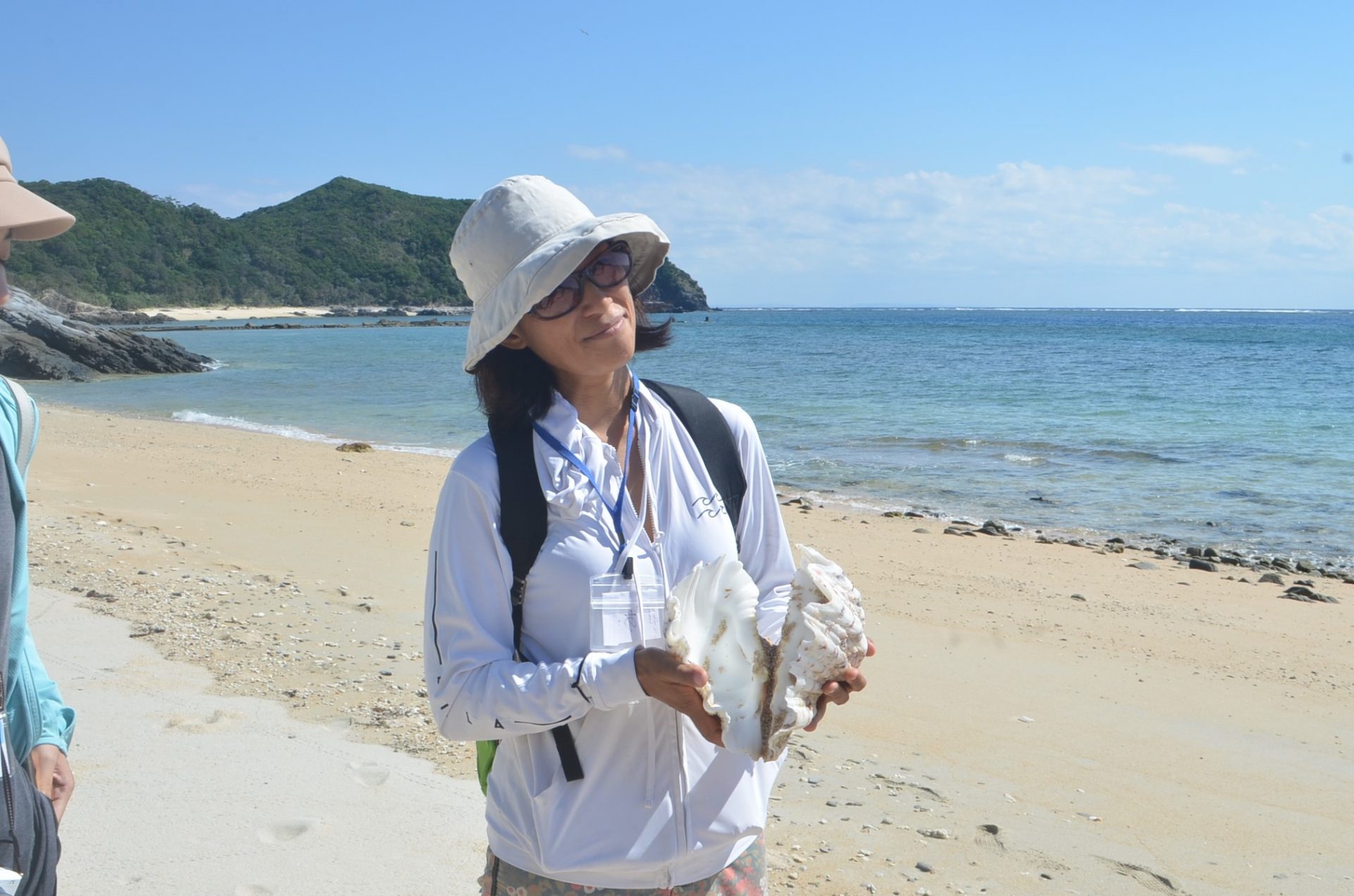 Aki-san is the guide in charge of the Ino Observation program. Her love for the Kerama Blue sea is apparent and she mentioned how when she went on a family trip to Hawaii that her children proclaimed that Tokashiki's ocean was more beautiful than Hawaii's.
All 7 guides were very friendly and talkative and made our relationship feel closer than just a guest and host, and we were all sad to part ways at the end of the tour…
If you're coming to Okinawa and want to forge deep connections with local people rather than just spending time on your own, we definitely recommend this tour.
Tour Point 3: Experience the island's culture and history
On this tour you can experience culture and history that you might not be able to otherwise when traveling on your own.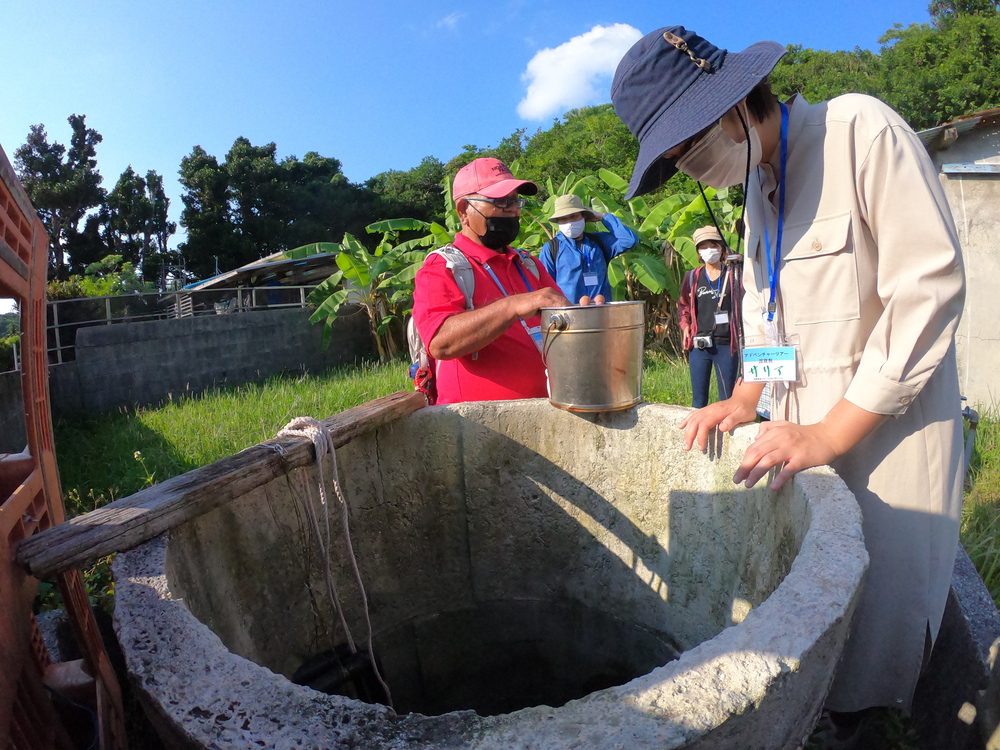 For example, during the Aharen Community Machi Ma-i walking tour, we were able to try our hand at drawing water from an old well that was used in daily life in the village long ago.
Apparently long ago even women easily pulled up 10-kilogram buckets of water from the well.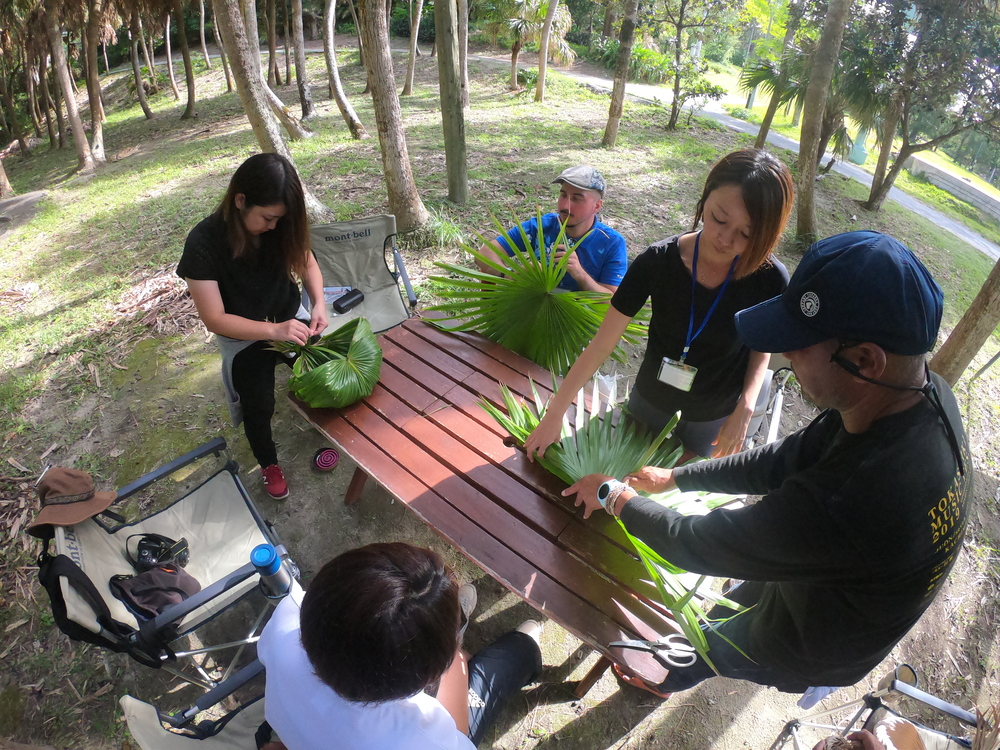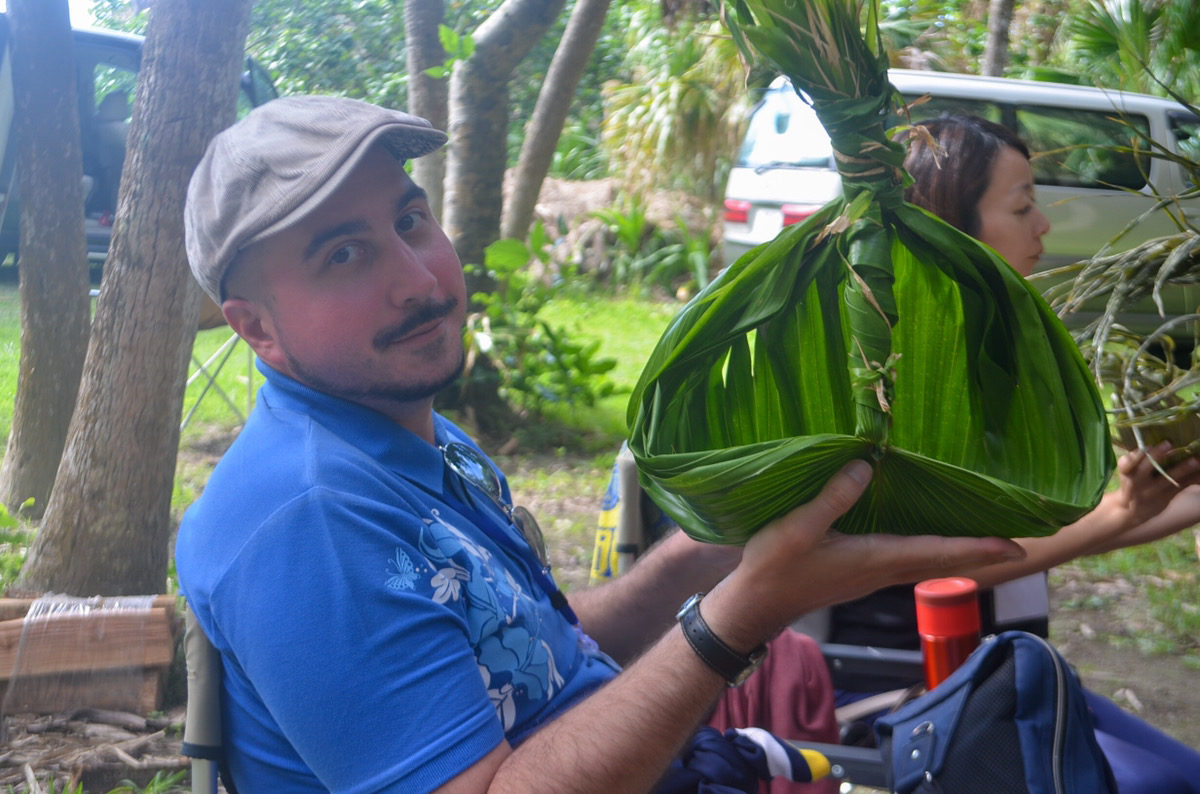 This is a photo of the Natural Leaf Craft Experience program. Long ago on the island kuba (type of fan palm tree) leaves were used to make baskets and fans!
The leaves are soft at first, but once they dry they become very sturdy tools.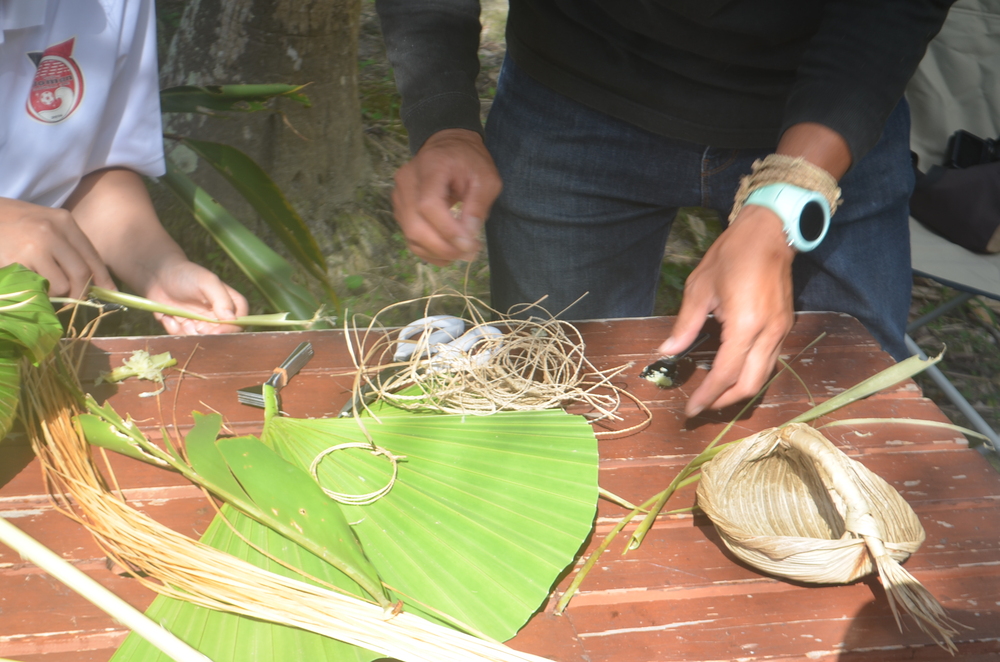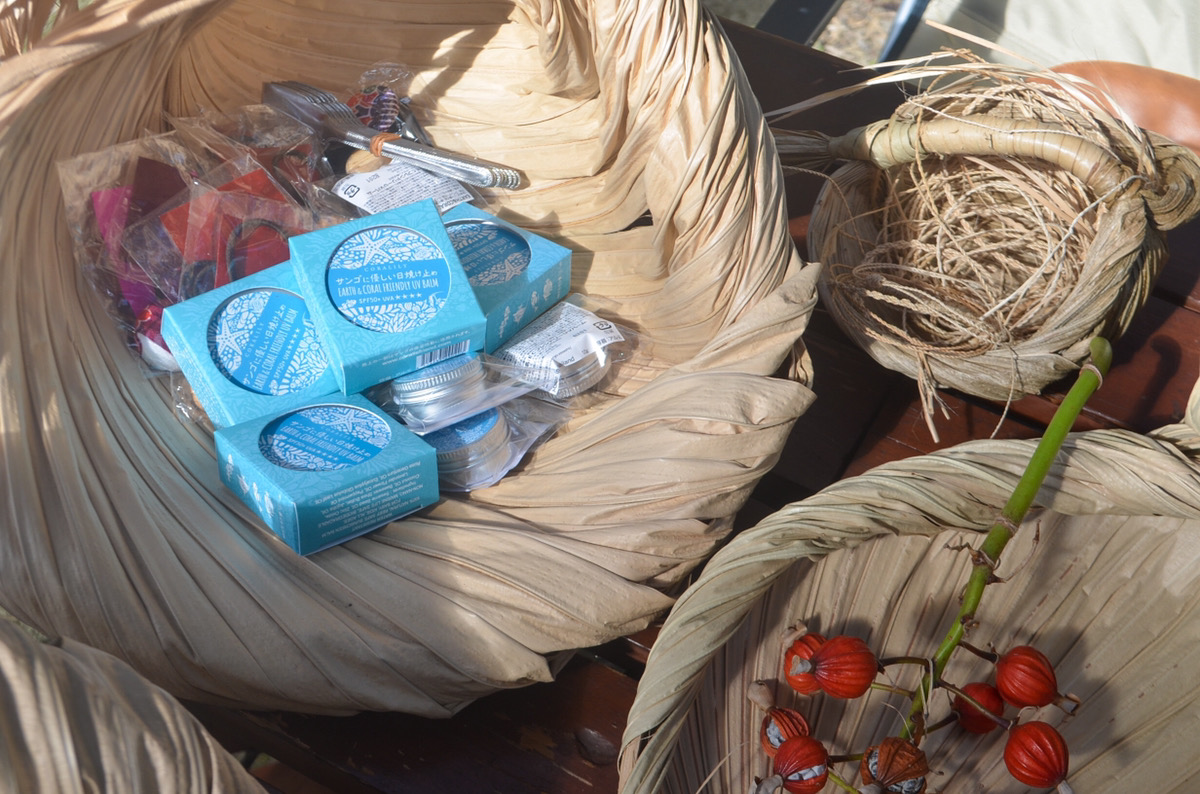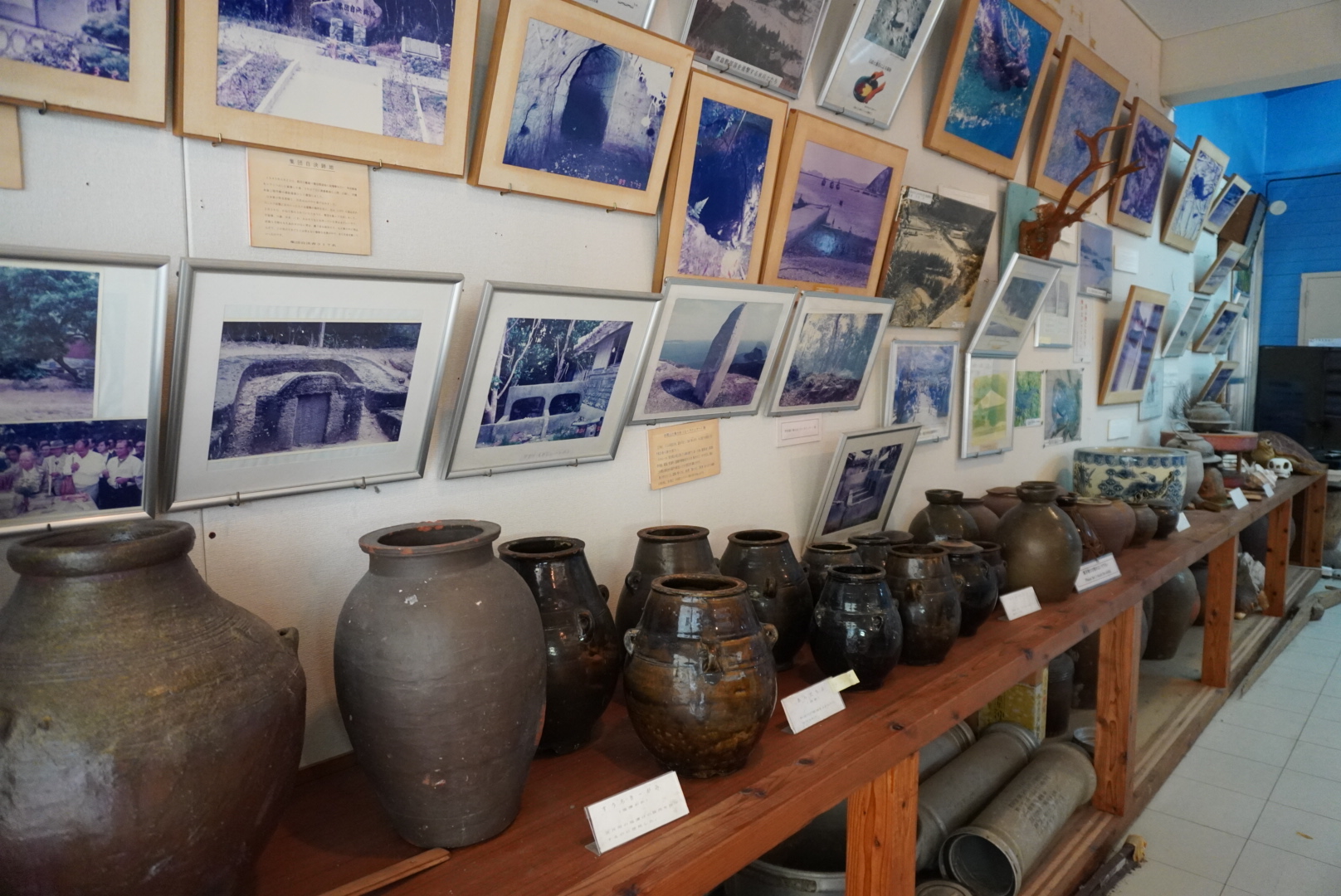 On the final day of the tour, you will gain deep insight into Tokashiki's past, as you see models and photos of pre-war Tokashiki at the Tokashiki Village History and Folk Heritage Museum.
A must-see is the full-body skeleton of a humpback whale!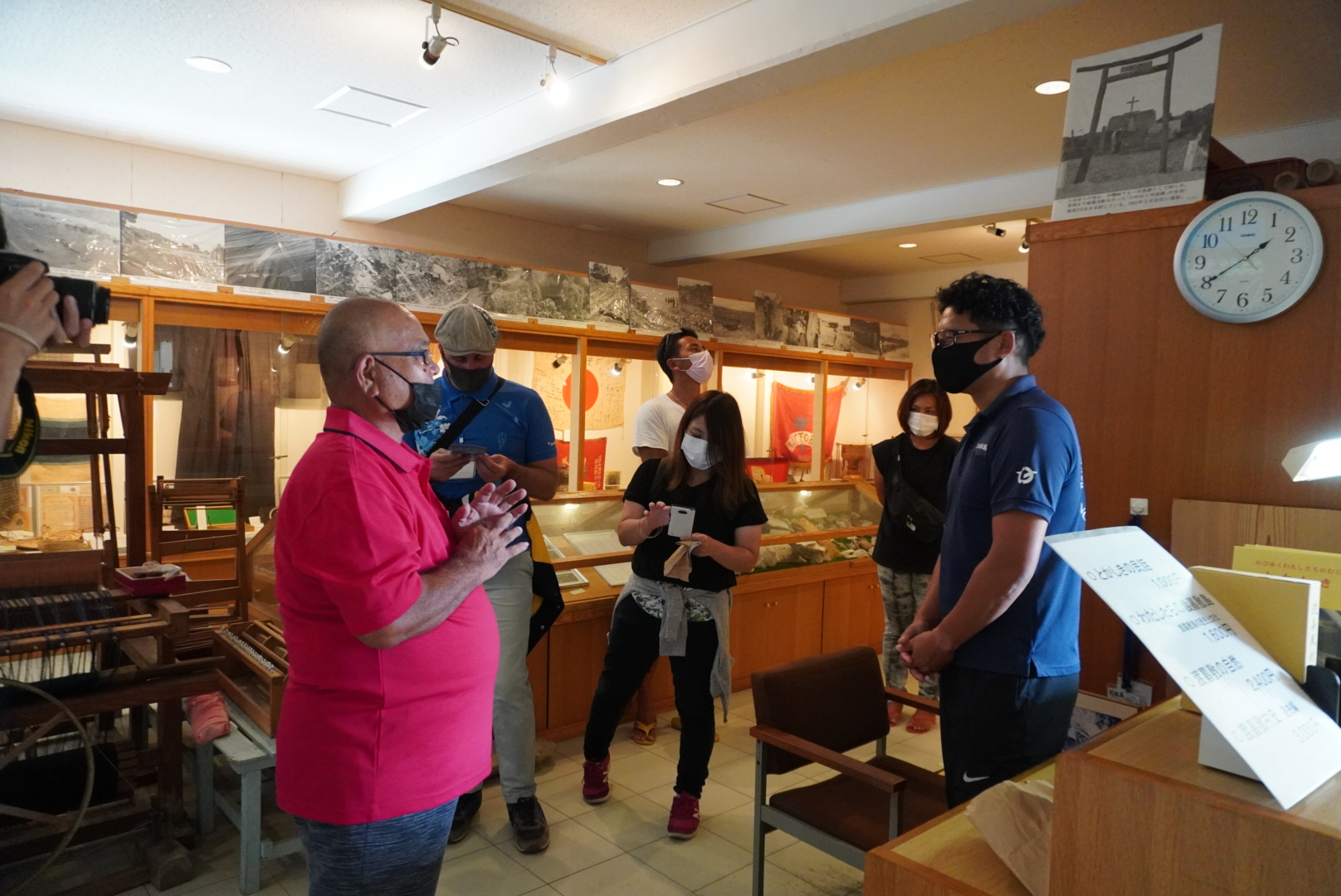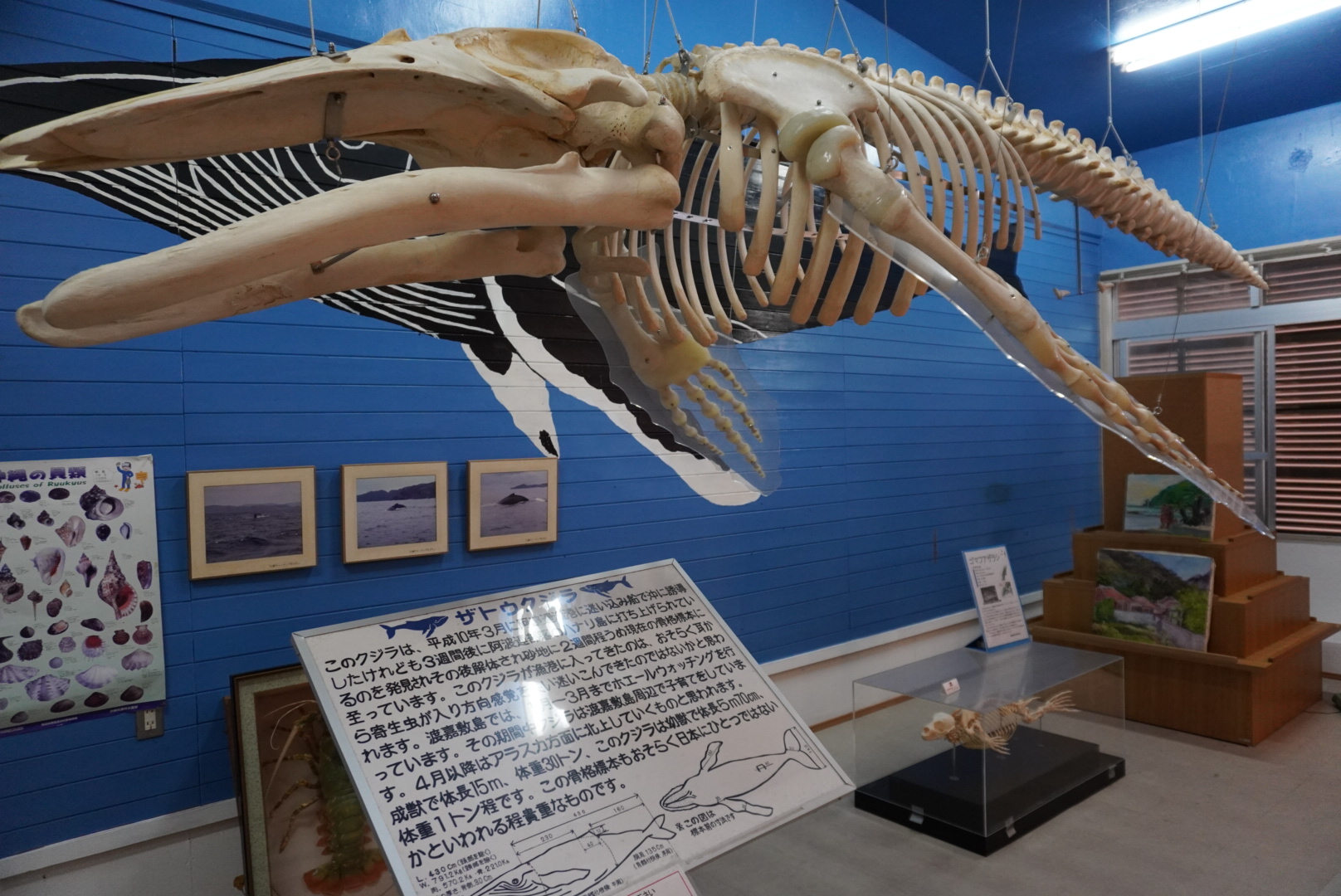 Tour Point 4: Try food only available on Tokashiki
Food is an important part of any trip!
During the tour you can eat your fill of Tokashiki's gourmet specialties.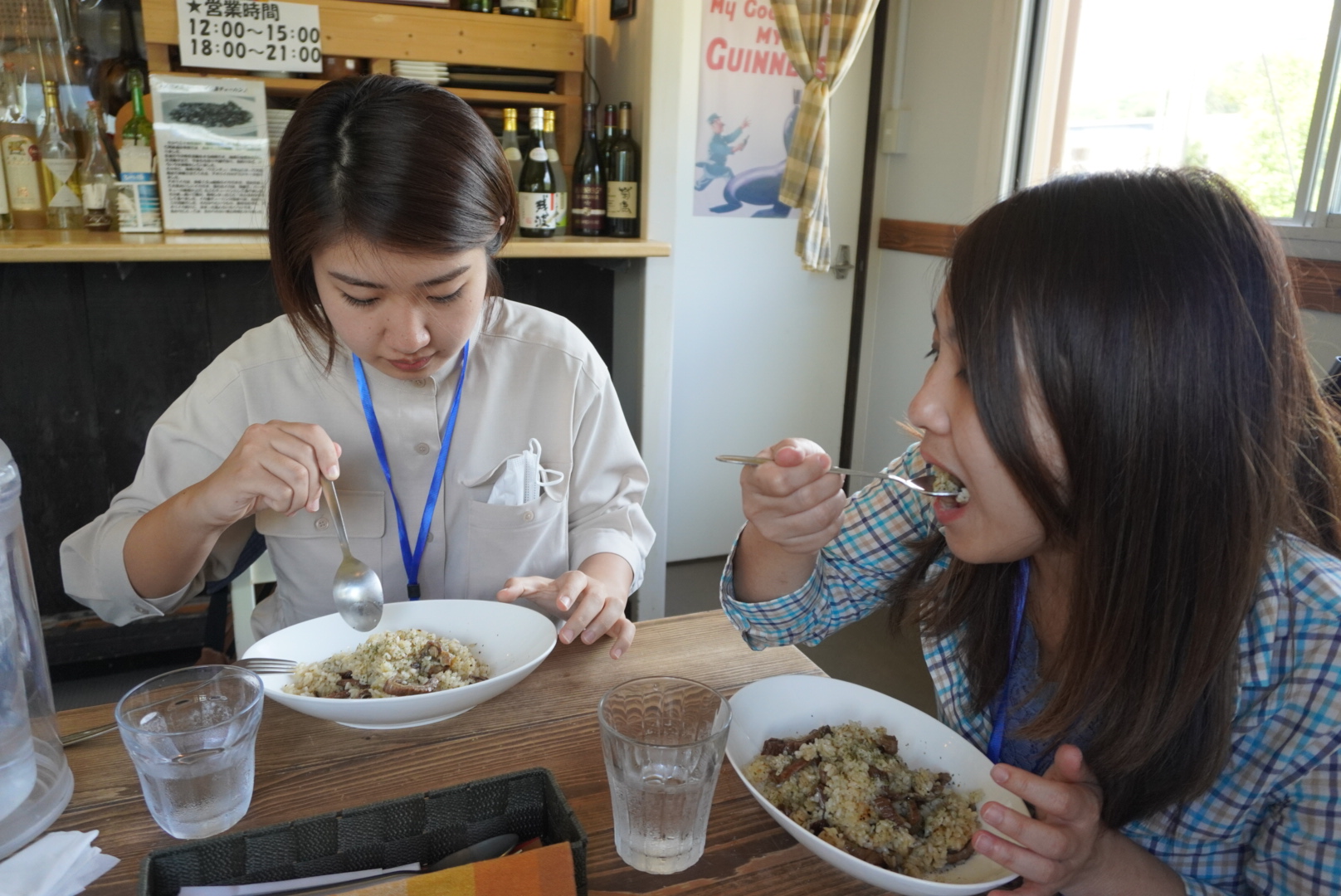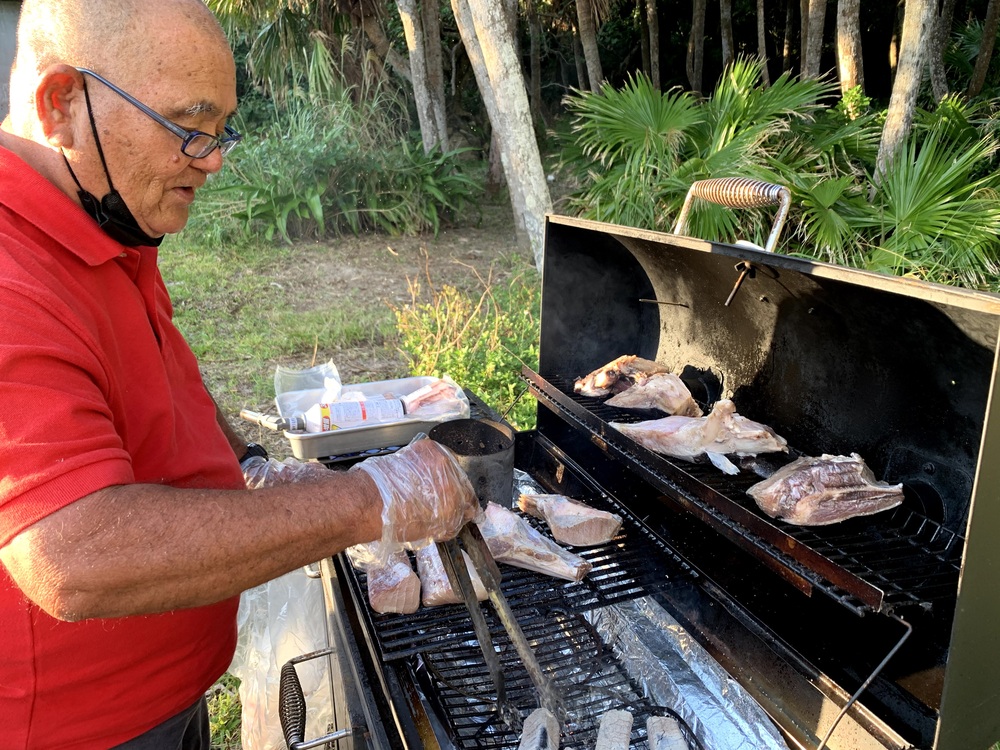 For example, you will have fresh maguro (bluefuin tuna) caught in the waters around Tokashiki at the BBQ, lunch at a cafe that serves the island's local specialties, a sandwich made using precious eggs produced on the island, and mazesoba (mixed noodles) made with Tokashiki's famous maguro jerky. 
Become a gachimayaa, which means glutton in Okinawan, and enjoy the food all to yourself.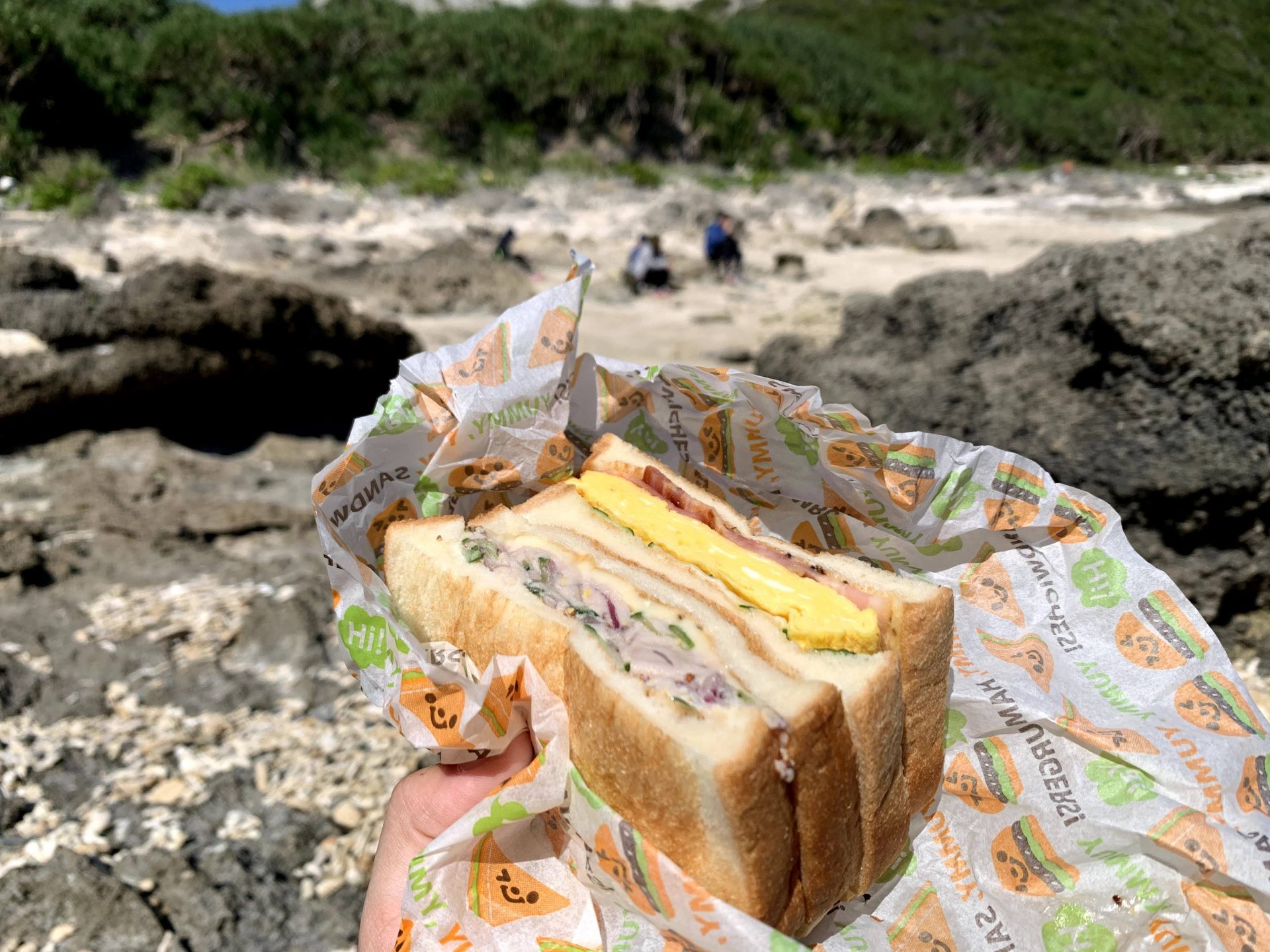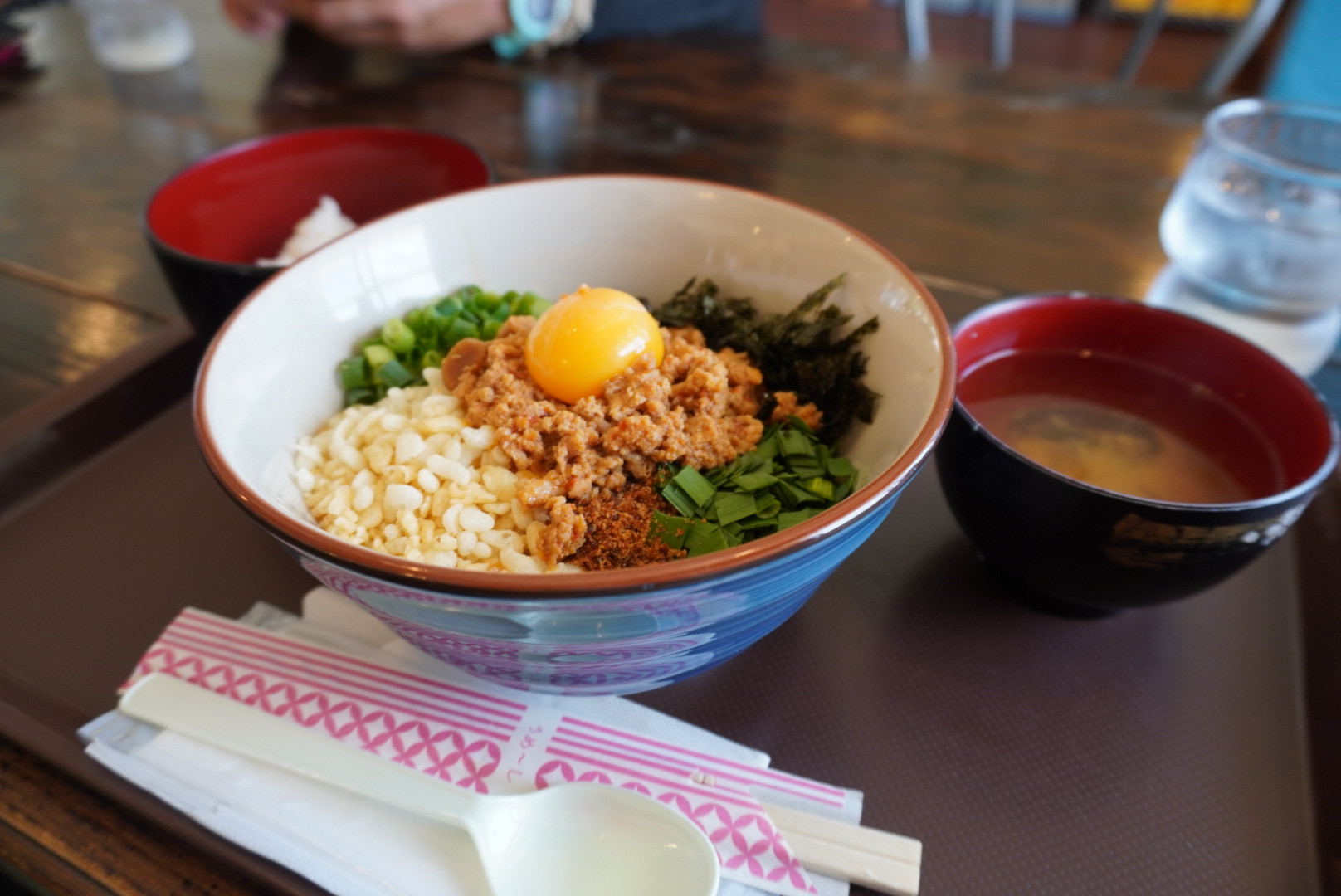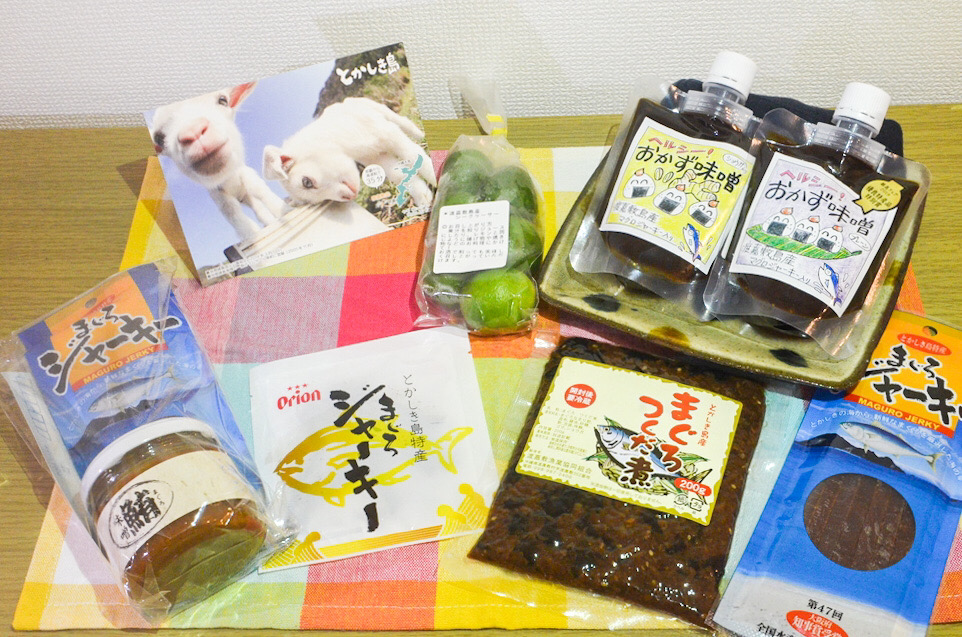 At the end of the tour you will receive some local products to take home as a souvenir.
After you return to your normal every day life and begin to miss the island, it is an unexpected joy to be able to eat something from the island. Maguro jerky is a perfect accompaniment to alcoholic drinks.
Tokashiki Adventure Tour Packing List & Precautions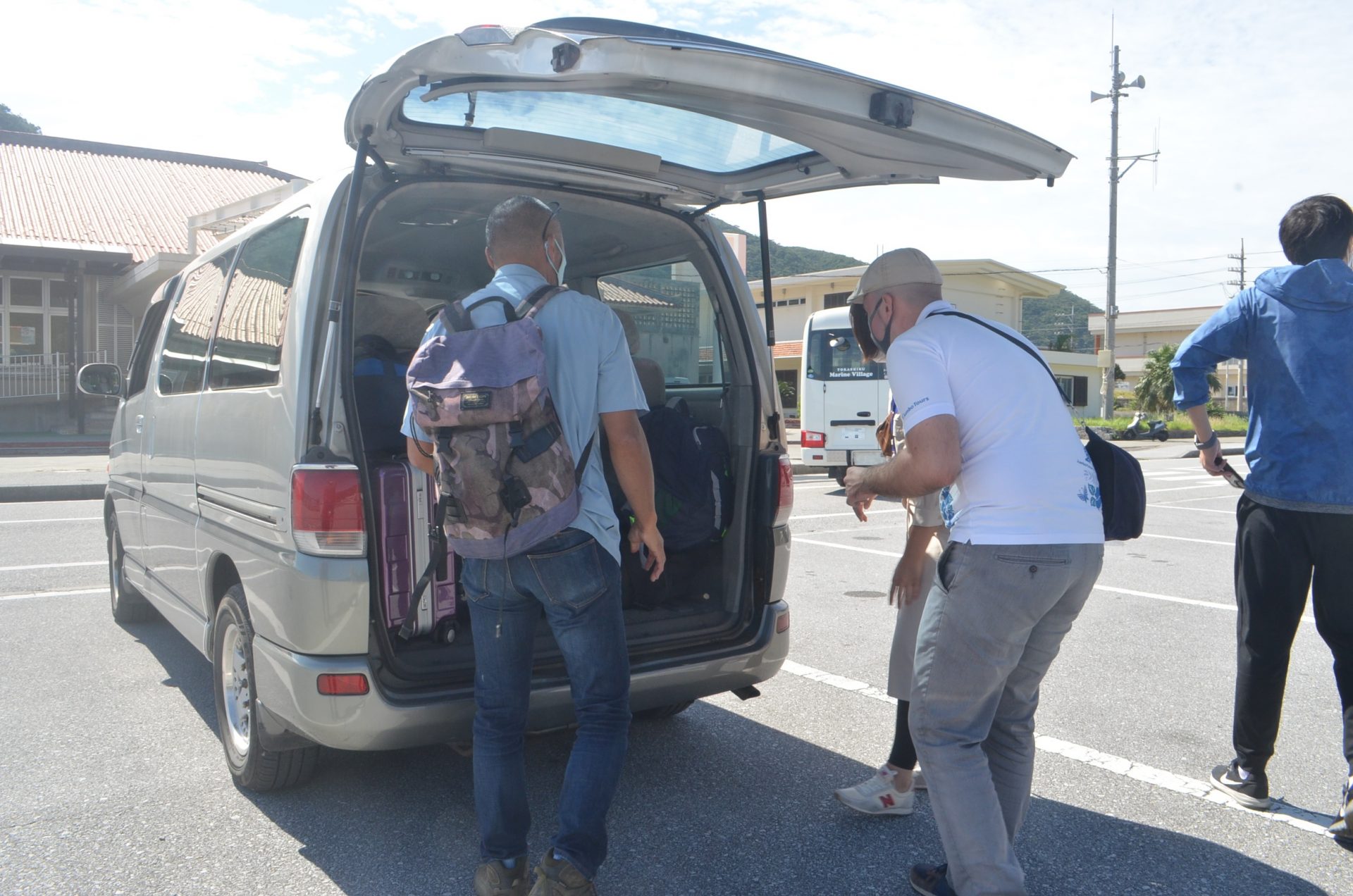 Packing List
・Towel There are many hot days in Okinawa, even when it's not summer, so we recommend bringing several towels.
・Change of clothing comfortable shoes that are broken in, comfortable clothing 
*We recommend wearing long sleeves and long pants on the 2nd day of the tour (as your lower body will get wet while kayaking, please wear clothing that you do not mind getting wet)
・Toiletries such as shampoo, conditioner, body soap, and face wash
・Hat The UV rays are very strong in Okinawa and this tour includes lots of  time walking outdoors, so a hat is necessary.
・Outerwear  It gets colder than might be expected. Outerwear can also prevent injuries while walking along mountain paths.
・Motion sickness medication, sunscreen, medication you take regularly Motion sickness medication and sunscreen can both be purchased at the convenience store in Tomari Port.
Other Items We Recommend Bringing
・Portable charger  There is no place to charge your electronics on the 2nd night. If you need to charge your phone or other electronics, please bring a portable charger.
・Flashlight Useful for going to the restroom at night while camping and walking around at night
・Bug repellent There are many places abundant with nature such as the old road and campsite.
・Sandals After all, while you're in Tokashiki you'll want to be able to easily slip off your footwear to dip your feet in the water.
Choose your sun protection carefully!
I made the mistake of not using sun protection when I participated in this tour at the end of October and got very sunburnt. In fact, even 5 months later, there is still a faint gradation of white to tan… Please do not forget to use sunscreen and wear long sleeves to protect yourself from the sun.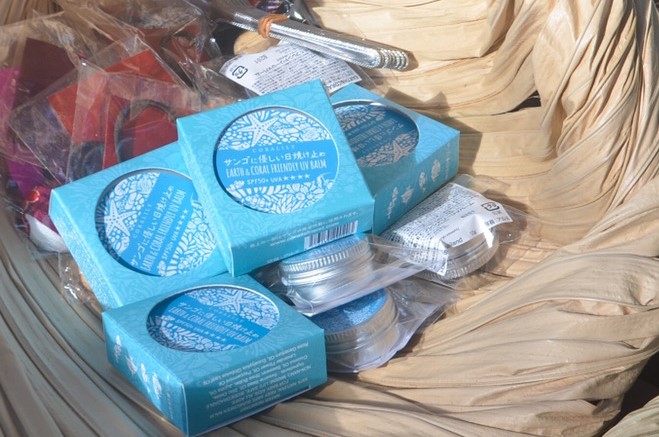 By the way, there are ingredients in normal sunscreen that have a negative effect on coral. On Tokashiki Island and at Naha Airport you can purchase "Earth & Coral Friendly UV Balm". The product is also sold online with free shipping, so if you are interested please check out the official page.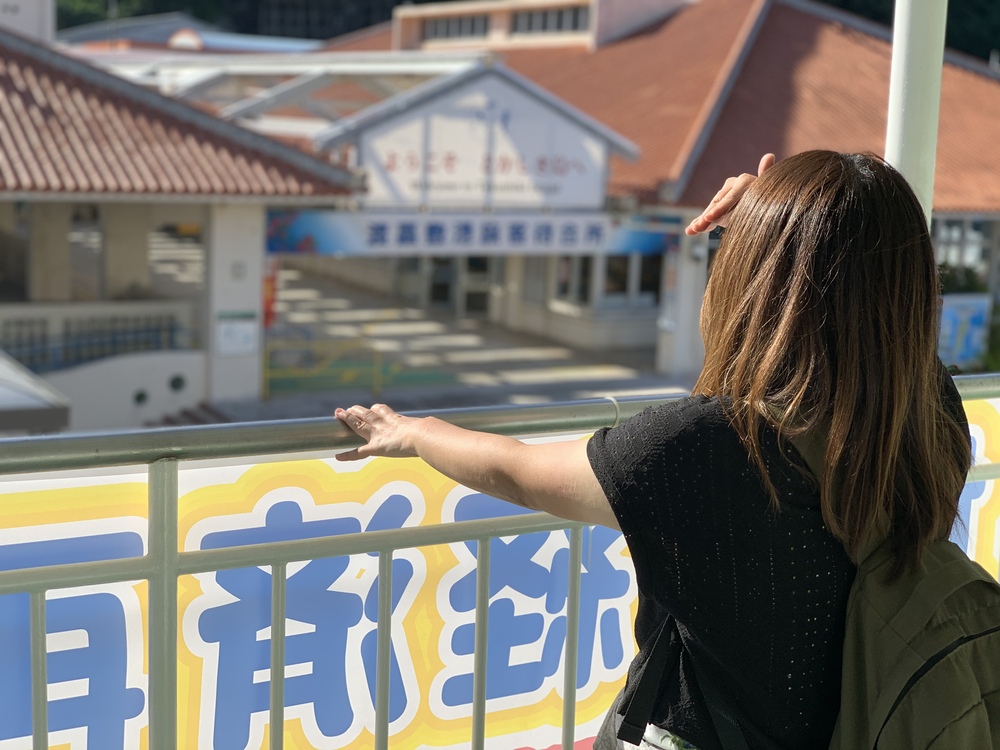 On this adventure tour you can enjoy all of Tokashiki Island's various charms and lush nature.
With this rich itinerary that includes experiencing everything imaginable, this tour is sure to become an unforgettable memory that you can cherish for a lifetime!
Have an unforgettable time on one of Okinawa's faraway neighbor islands.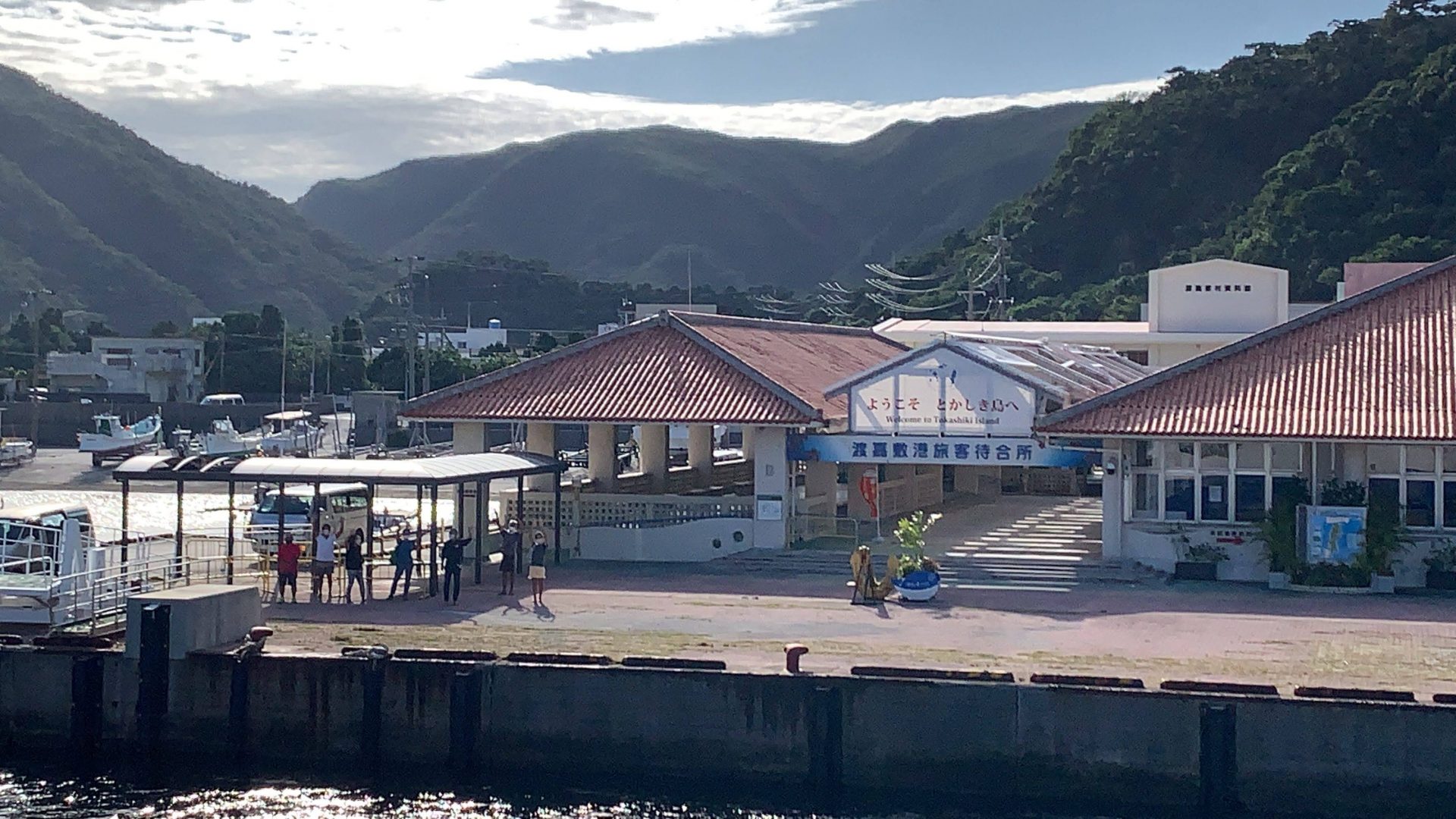 Book the Tokashiki Adventure Tour!
Experience the appeal of the lush, multifaceted Tokashiki Island, which is part of Okinawa's Keramashoto National Park, on this stay tour through historical and cultural experiences, nature experiences, physical activities. The tour is accompanied by a local guide who is knowledgeable about Tokashiki's history and nature, so you can safely experience observing plants and animals, hiking, kayaking, and camping.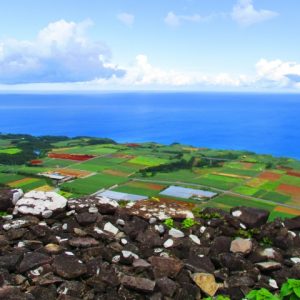 The person who wrote this article
maesato
List of articles by this writer