Yachimun Pottery Village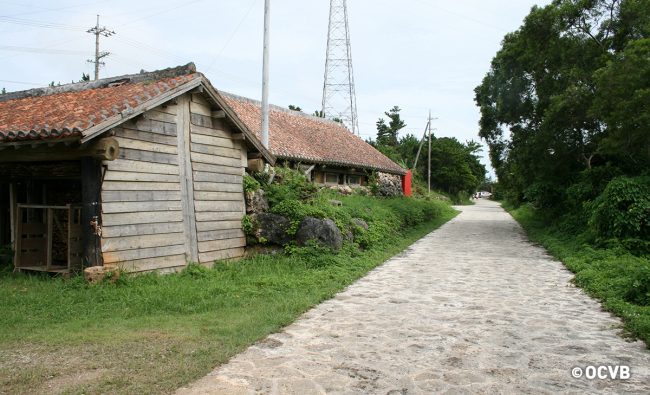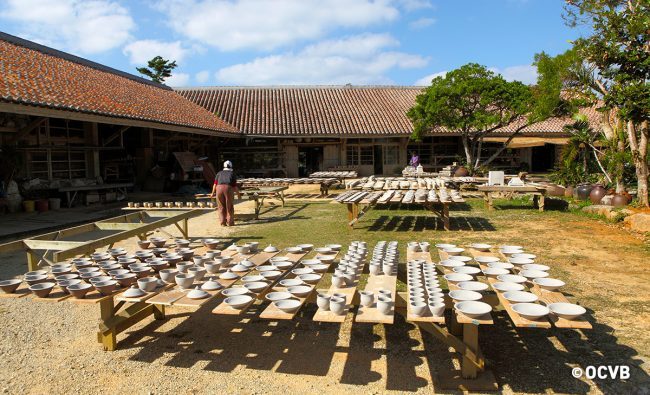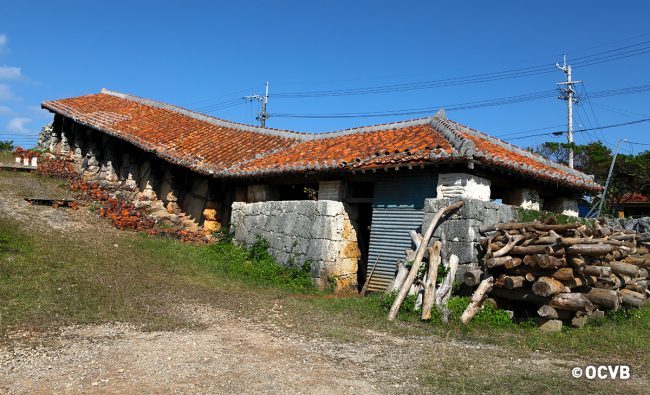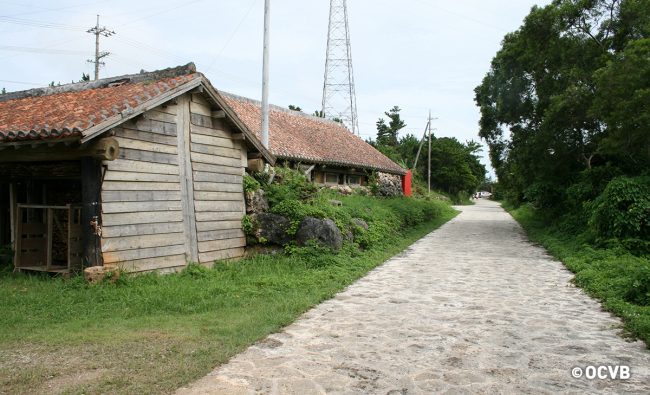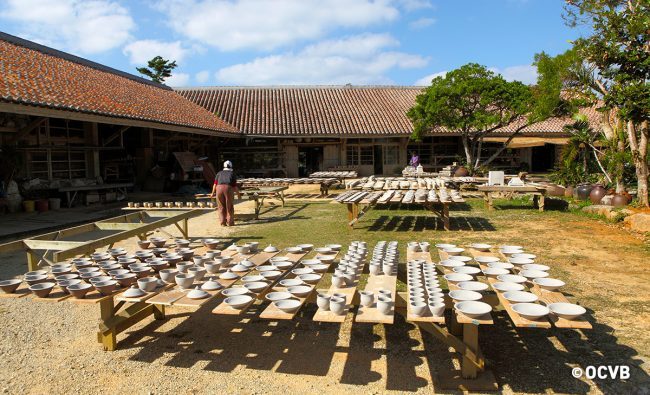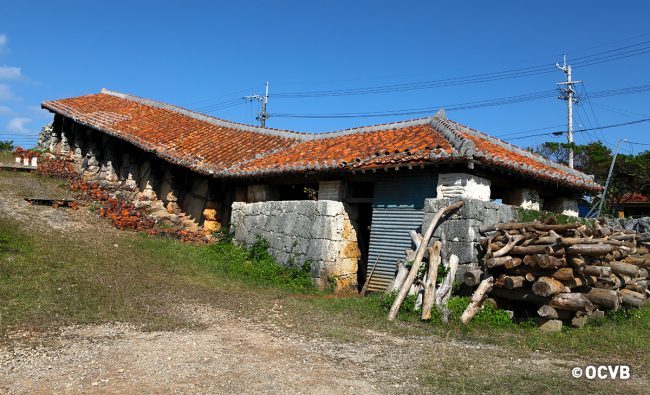 Workshops and studios where you can see and purchase Okinawa's traditional ceramics
Yachimun refers to traditional Okinawan ceramics. At Yachimun Pottery Village there are 19 yachimun workshops operated by independent potters. Aside from yachimun there are also workshops that sell Ryukyu glass.
At Yachimun Pottery Village there is a gallery displaying yachimun and a co-op store selling pieces made by each potter. Many tourists visit in search of unique yachimun items and shisa (guardian lions) and characteristically Okinawan ceramics.
As there are chances to speak directly with the potters at each workshop, it is gaining popularity among ceramic lovers. Although there are high-end items sold for tens of thousands of yen, chopstick rests and small plates can be purchased for around 500 yen, making them great gifts.
As there are areas with a traditional Okinawan atmosphere, such as large kilns and buildings with red rooftiles, you can experience traditional Okinawa just be walking around the village. There are also cafes in the village, where you can enjoy the simple yachimun tableware as you partake in a meal or sweets.
In Yomitan Village there are pottery workshops located outside of Yachimun Pottery Village, so if you're planning to visit the area, we also recommend checking out the other workshops nearby.
Facility Info.
| | |
| --- | --- |
| Address | 2653-1 Zakimi, Yomitan-son, Nakagami-gun, Okinawa 904-0301 |
| Business hours | Business hours vary by studio/workshop |
| Regular holiday | Holidays vary by studio/workshop |
| Parking Lot | Available |