Nishi Port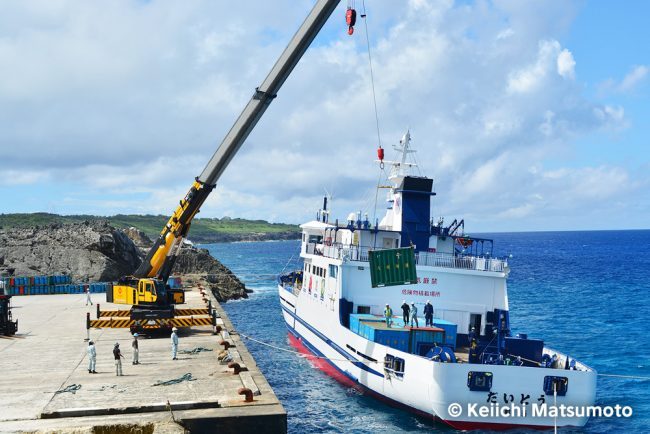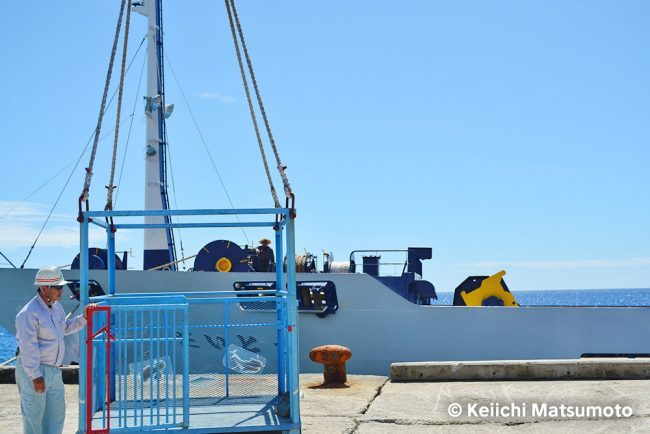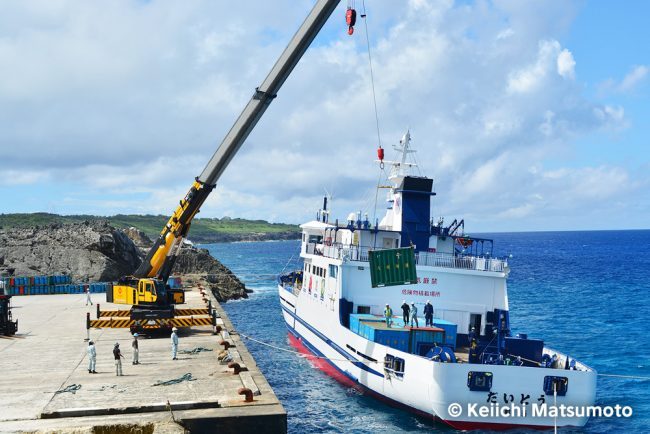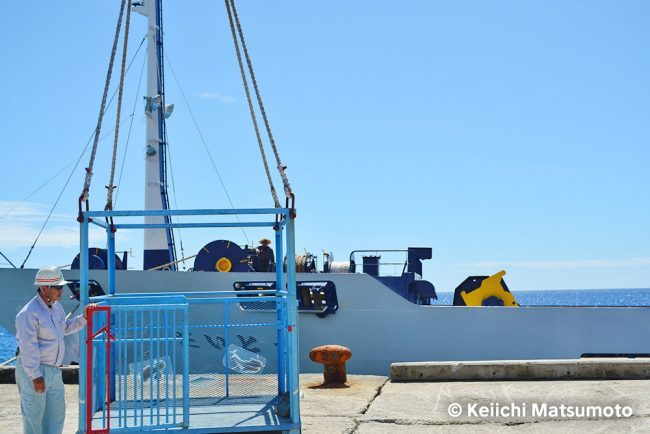 The loading and unloading of the ferry by crane is a spectacle – even passengers are suspended in mid-air!
Nishi Port is a port where ferries arrive and is the main port on Minami-Daito Island. Other ports on the island are also used depending on the direction of the wind, tide and other weather conditions, but most ferries arrive at this port.
Besides the branch office of the village office where you can purchase ferry tickets, there is a park located up the hill from the port.
As the Daito Islands are surrounded by precipitous cliffs and their topography makes them subject to frequent high waves, ferries are unable to reach land.
Because of this commodities are packed into containers and lifted by large cranes for loading and unloading. The sight of containers containing goods being loaded and unloaded with precision from the swaying ferry is sure to impress you.
Furthermore, the Daito Islands are the only islands in Japan where passengers embark and disembark from the ferry via a gondola suspended by a crane. This in itself has become a sightseeing highlight.
If you're lucky you may be able to see sea turtles near the port and as its name denotes, Nishi Port (West Port) is located on the west side of the island and is a great place to view the sunset.
Facility Info.
| | |
| --- | --- |
| Address | 146 Ikenosawa, Minamidaito-son, Shimajiri-gun, Okinawa 901-3806 |