Daito Shrine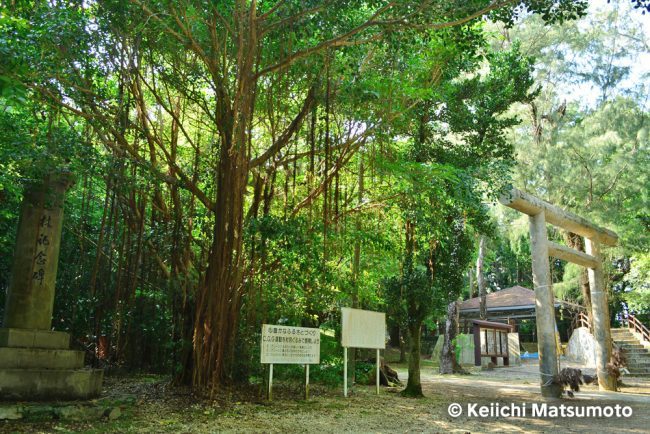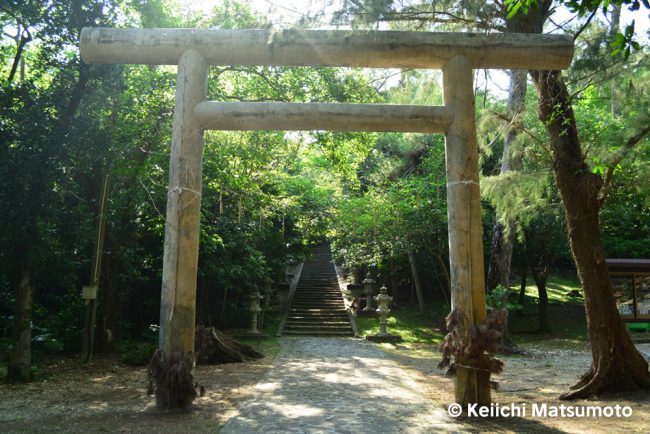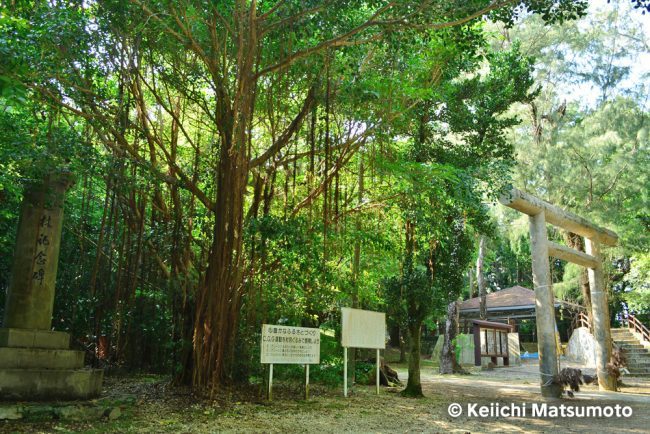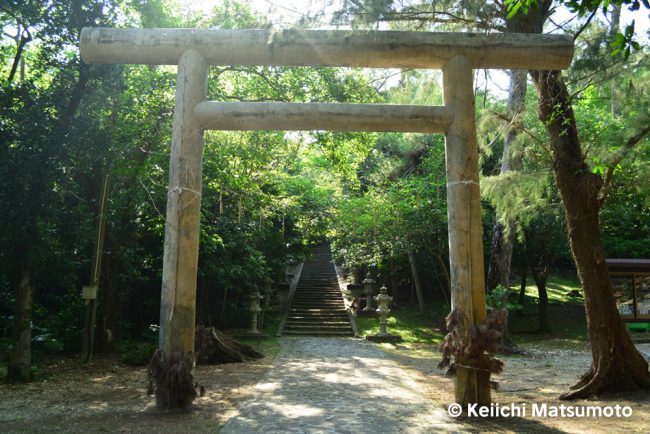 Built when Minami-Daito Island was first developed and the shrine where the harvest festival is held! 
This shrine was built by Tamaoki Hanemon and the other pioneers who first developed the Daito Islands. The shrine was built shortly after development began and Amaterasu Omikami, the sun goddess, is enshrined here. The shrine is also known as Daijingu.
It is located a bit far from the town center and is usually a very quiet place. However, ever autumn a harvest festival is held and mikoshi (portable shrines) are carried up the stairs, sumo matches are held as an offering and the shrine becomes a lively venue.
Aside from the dohyo (sumo ring) where the sumo is held, there is a grand torii gate and stone stairs. The grounds are surrounded by tall trees and in the evening and night you can see Daito fruit bats, which are a protected species.
Although shrines are not common in Okinawa, the reason such a magnificent shrine was built on the Minami-Daito Island was because Tamaoki Hanemon was from Hachijo Island in Tokyo, which had a strong folk religion.
Facility Info.
| | |
| --- | --- |
| Address | 234 Ikenosawa, Minamidaito-son, Shimajiri-gun, Okinawa 901-3806 |
| Parking Lot | Available |