Phosphate Mine Storehouse Ruins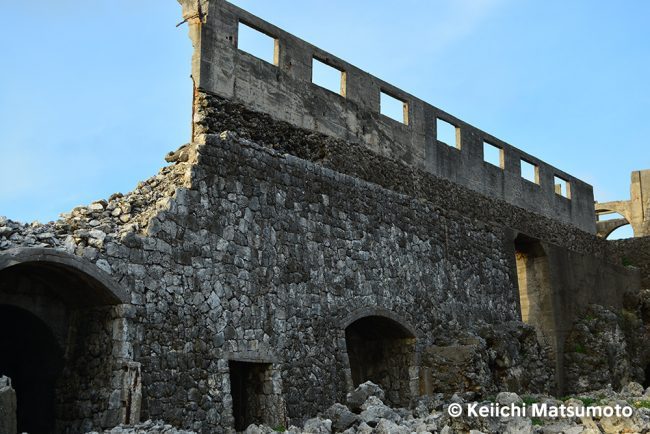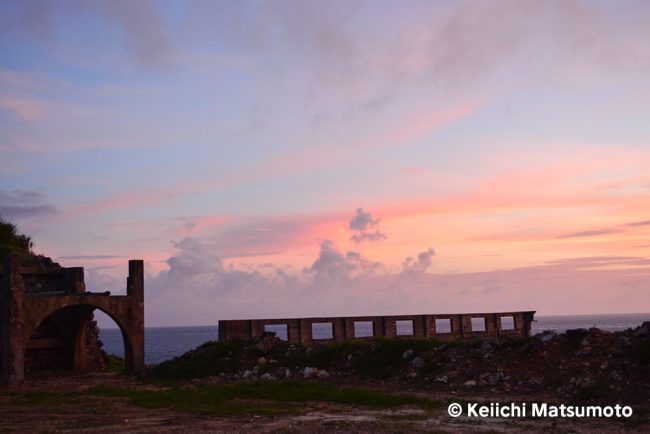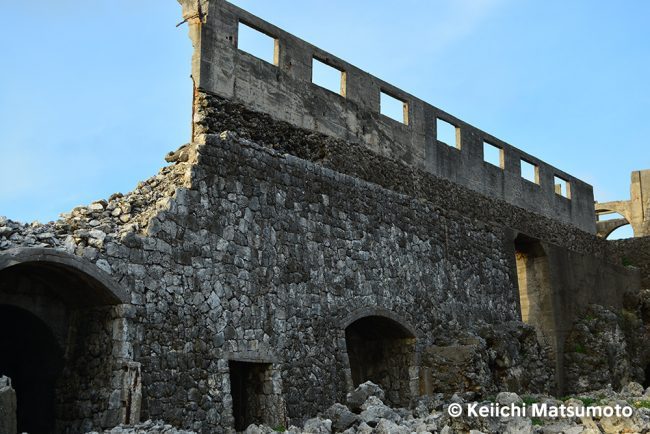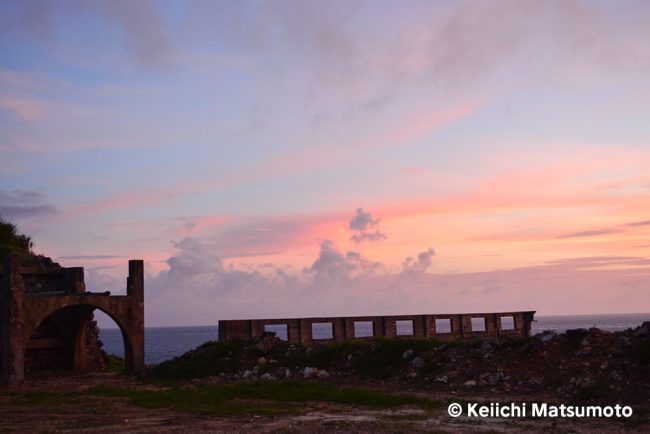 A historical site on Kita-Daito Island – the desertedness makes it an artistic masterpiece!
The Phosphate Mine Storehouse ruins are located near Nishi Port where the ferry arrives and departs. The island once prospered from phosphate mining. Besides the storehouse, there was a tunnel and rail for minecarts used to transport the phosphate. The graphic sight of the remains of the mine look as though they are about to crumble away.  
There are no entry restrictions here and there is no one managing the site. Although you can get a close look at everything, please be careful of falling rocks.
As it is located near the port with precipitous cliffs, during typhoons and when sea conditions are rough, seawater reaches this area. However, due to its close proximity to the sea, the contrast between the ruins and beautiful sea from afar is worthy of artwork.
This spot is great for those who love history, ruins and/or superb scenery and is the most popular sightseeing spot on Kita-Daito Island, which does not have many major sightseeing attractions. Furthermore, as this spot is on the west side of the island, it is also a great place to see the sunset!