Noho Bridge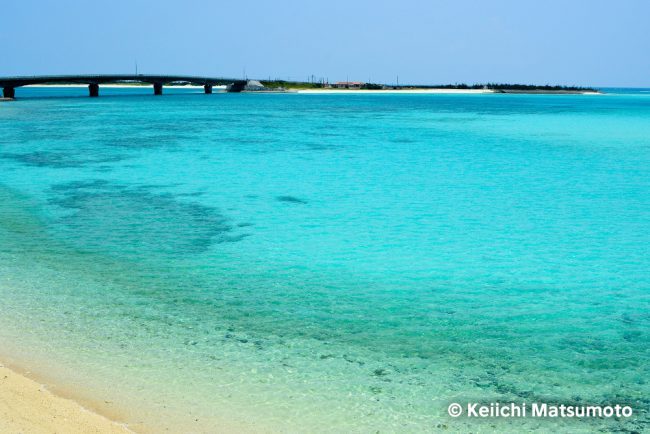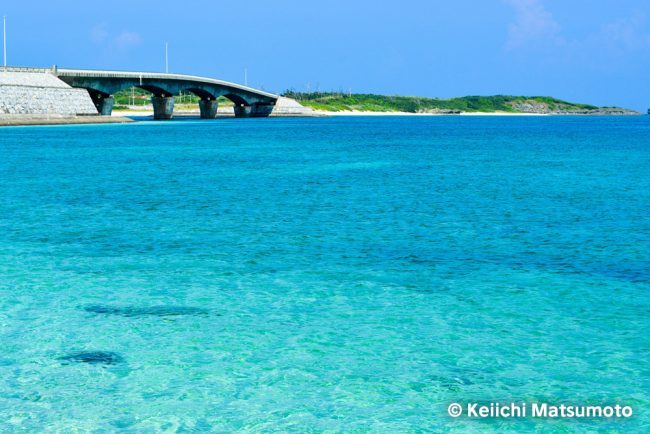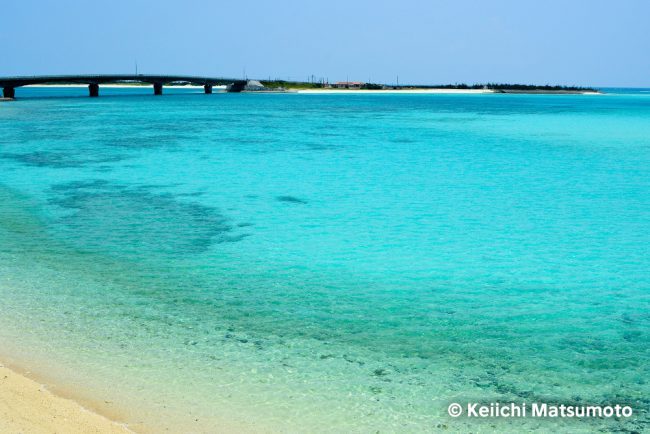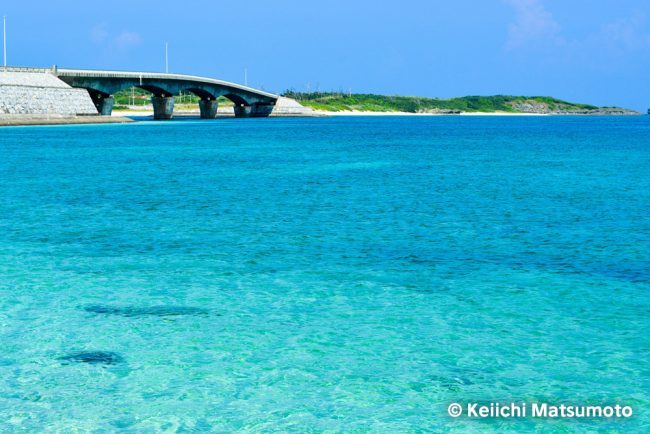 A scenic bridge that connects the northernmost islands in Okinawa
Iheya Island is the northernmost inhabited island in Okinawa Prefecture. Noho Bridge connects Iheya Island with the neighboring inhabited island, Noho Island. The current bridge was built in 2004 and is the 2nd bridge between the two islands. The bridge is only 320 meters long and can be crossed in an instant by car. 
Perhaps due to the difficulty of access to the islands, Iheya and Noho islands do not have many tourists. Because of this the island is very peaceful and maintains the nostalgic original atmosphere of Okinawa and unbelievably transparent seas.
Above all else, the ocean surrounding Noho Bridge is breathtaking. The blue gradation is unlike any other and it is hard to believe that it is natural. The view from the top of the bridge and the view of the bridge in combination with the sea from afar are absolutely stunning!
The sea around the bridge is known as a fishing spot and is a great place for fishing, enjoying the coral as you swim, and just relaxing and enjoying the scenery. If you plan to visit Iheya Island and Noho Island, we definitely recommend stopping by Noho Bridge.
Facility Info.
| | |
| --- | --- |
| Address | Prefectural Road 179, Iheya-son, Shimajiri-gun, Okinawa |