Heart Rock (Kouri Island)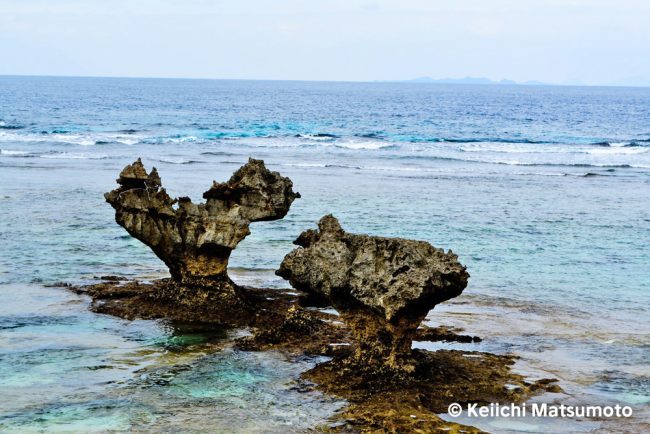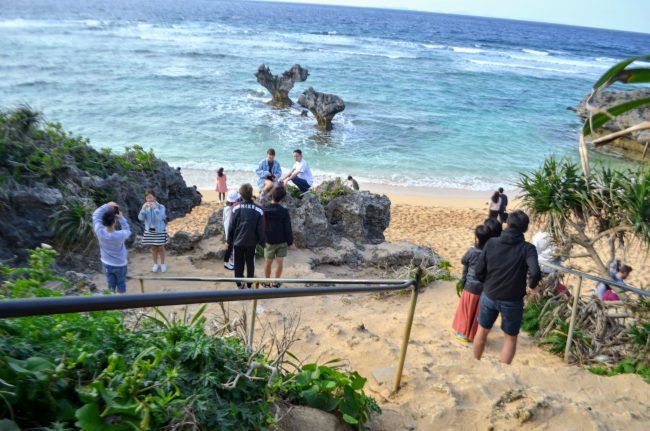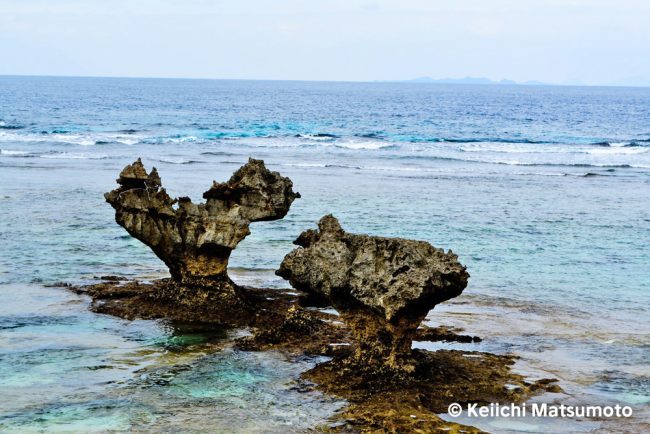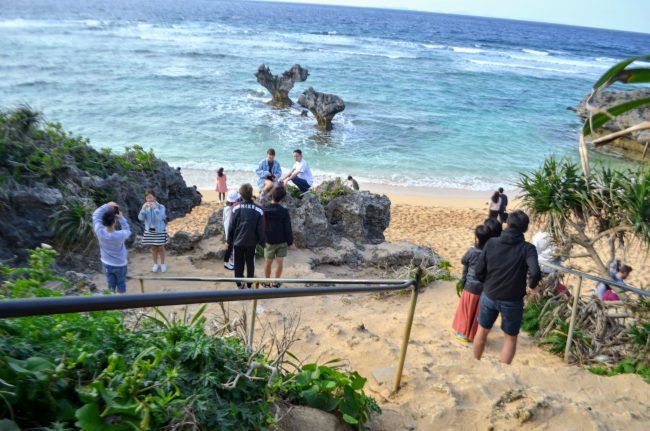 Heart-shaped rock that has become a popular power spot & date spot
As its name indicates, Heart Rock is a heart-shaped rock that has become an extremely popular sightseeing spot and a symbol of Kouri Island. After being featured in a commercial for Japan Airlines along with a popular idol group, it became well-known and despite being a small island, has been flooded with tourists ever since.
Heart Rock is located at Tinu Hama Beach on the northern side of Kouri Island, directly opposite from Kouri Bridge – the entrance to the island.
The beautiful shape was caused by erosion over the years, and does seem to resemble a heart. When facing the sea during low tide you may even be able to see one more heart-shaped rock.
As it is being introduced as a power spot and date spot, it is often crawling with tourists. If you would like to enjoy the beach and Heart Rock in peace, we recommend visiting during the early morning hours.
There are several parking lots in the area, and the walking distance varies by parking lot. Please be aware that some of the parking lots are located quite far from the beach. Furthermore, there are areas on the path to the beach that have bad footing, so please proceed with caution.
Facility Info.
| | |
| --- | --- |
| Address | Aza-Kouri, Nakijin-son, Kunigami-gun, Okinawa |
| Parking Lot | 4 paid parking lots available (JPY 100- JPY 300 per day) |