Ie Island Tacchu (Mt. Gusuku)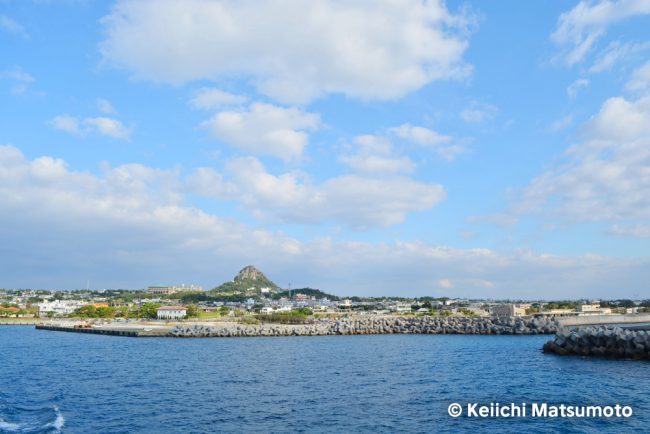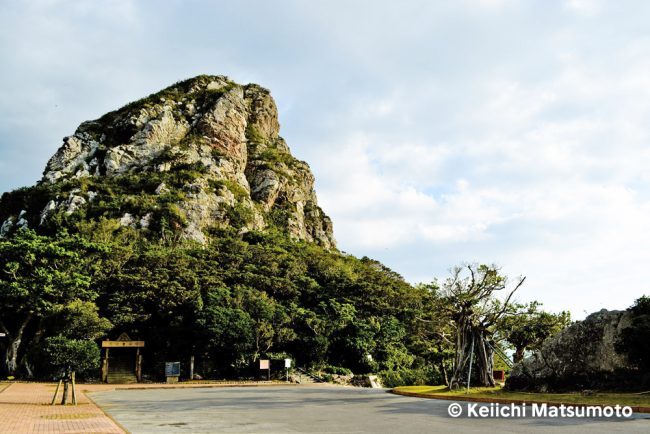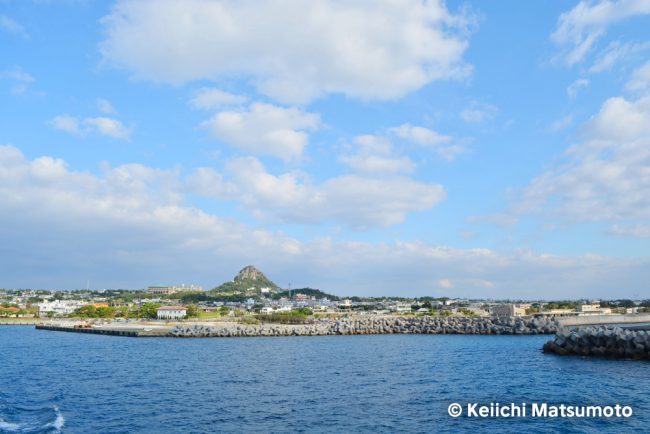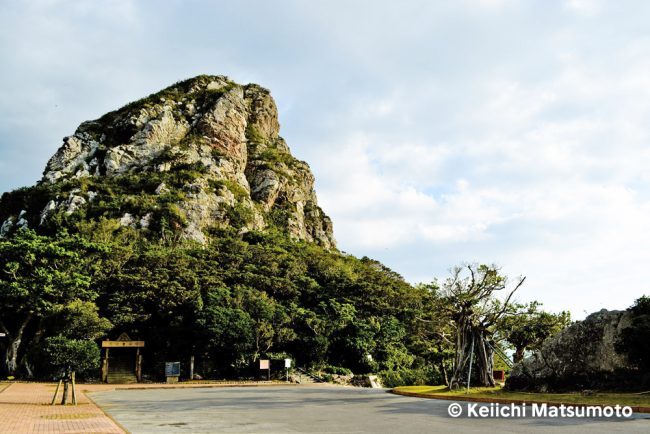 A rocky mountain towering at 172 meters tall – the symbol of Ie Island
Ie Island can be reached in about 30 minutes by ferry from Motobu Port in the northern part of Okinawa island. The rocky mountain that towers slightly eastward from the center of the island is Mount Gusuku. Also known as Tacchu (Iejima Tacchu), the mountain is 172 meters above sea level.
The sharp outline of the center of the mountain make it easy to distinguish the island even from Okinawa Island. Tacchu can be seen from everywhere on the island and can be considered the symbol of Ie Island.
The stratum of Tacchu is 70 million years older than the island itself and was formed through an offscrape phenomenon in which an older layer of bedrock was displaced by a newer bedrock, but remains on top of the newer bedrock. This phenomenon is very rare can only be found in a few places in the world, Tacchu being one of them.
It is possible to drive halfway up the mountain by car. The path (stairs) up the mountain is maintained and can be climbed safely. It is rather a steep incline, so caution must be taken.
Once you get to the summit, enjoy an amazing 360-degree panoramic view of the entire island, its surrounding ocean, Okinawa Island and other neighboring islands.
Facility Info.
| | |
| --- | --- |
| Address | Higashie-ue, Ie-son, Kunigami-gun, Okinawa |