Kouri Bridge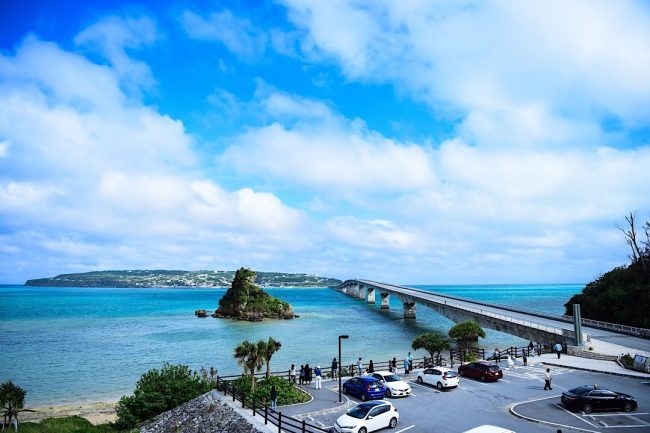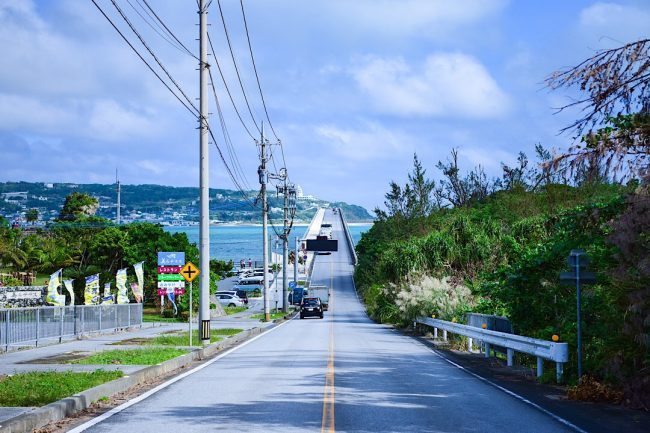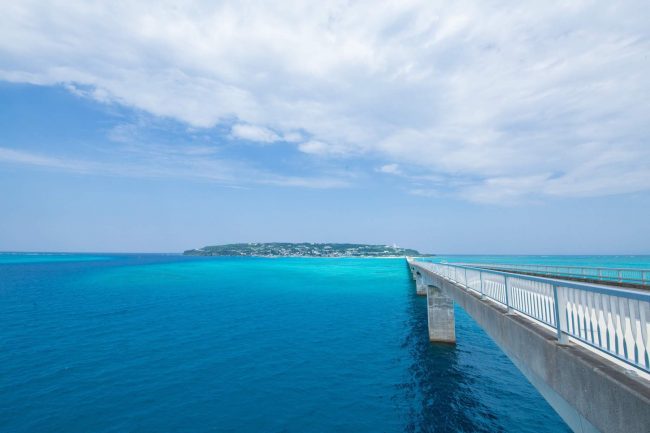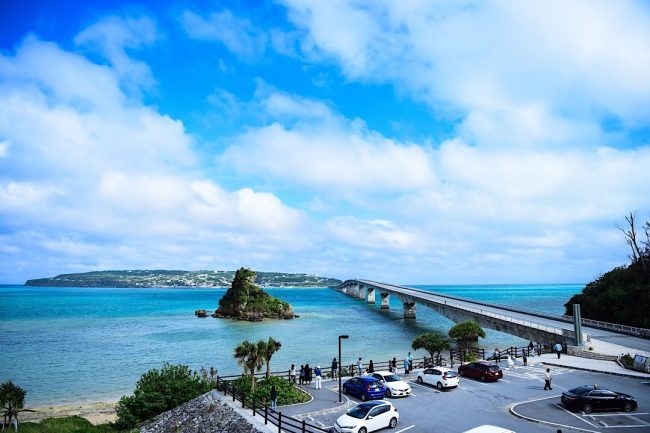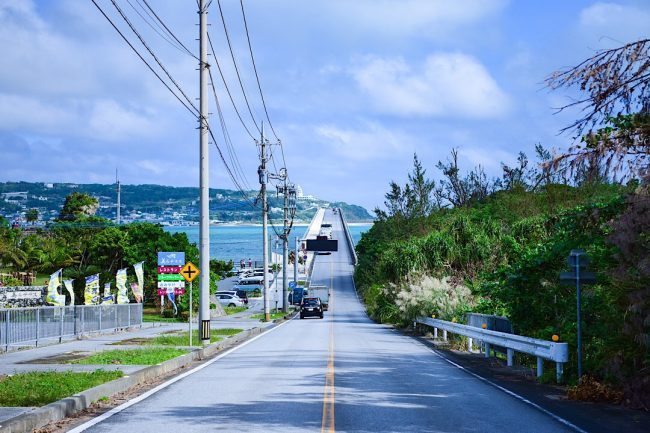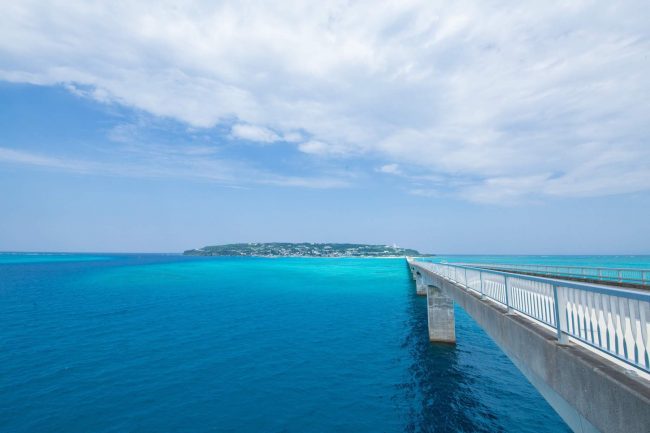 Accessible by car from Okinawa Island! Entryway to the popular Kouri Island
With an observation tower 82-meters above sea level with a panoramic view, stylish eateries, resort wedding venues and accommodation facilities, Kouri Island has been completely transformed into a resort island.
Kouri Bridge, which was opened in 2005, is the entrance to Kouri Island.
After the opening of Kouri Bridge, the island became accessible by car from Okinawa Island, greatly improving accessibility to the island. It is not exaggeration to say that the reason Kouri Island has become so unbelievably popular is due to the opening of the bridge.
Kouri Bridge is 1,960 meters long! Until the Irabu Bridge connecting Miyako Island and Irabu Island was opened in 2015, it was the longest toll-free bridge in all of Japan.
The view of the bridge extending straight and the beautiful sea extending on both sides is one of Okinawa's most outstanding scenic spots!
Besides driving over the bridge, we also recommend enjoying the scenery as you walk over the bridge.
Related Article (Japanese language only):Take a tour of Kouri Island with a Kouri Island Navigator! Cafes, ocean, beaches, lunch, observation towers. Above else, the island's ocean is outstanding
Enjoy the food and scenery of Kouri Island – an island in Nakijin Village with a 1,960-meter long bridge and azure sea
Facility Info.
| | |
| --- | --- |
| Address | Aza-Kouri, Nakijin-son, Kunigami-gun, Okinawa |