Umi Gitara & Agi Gitara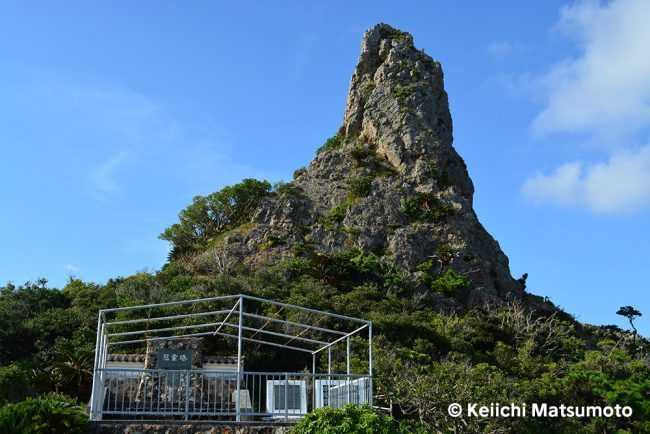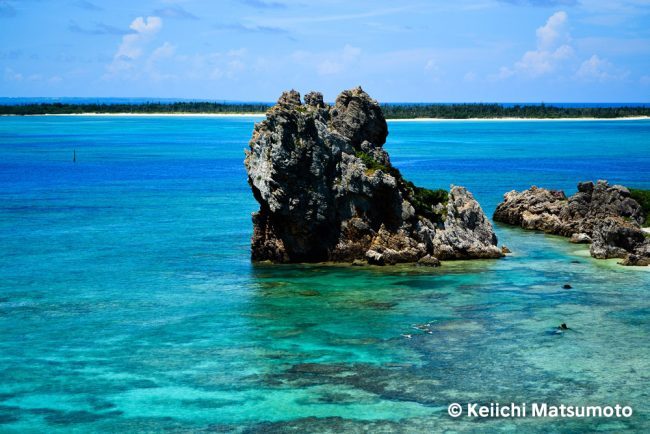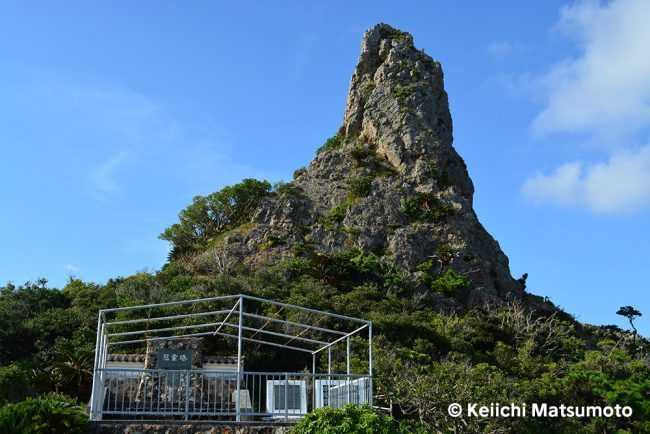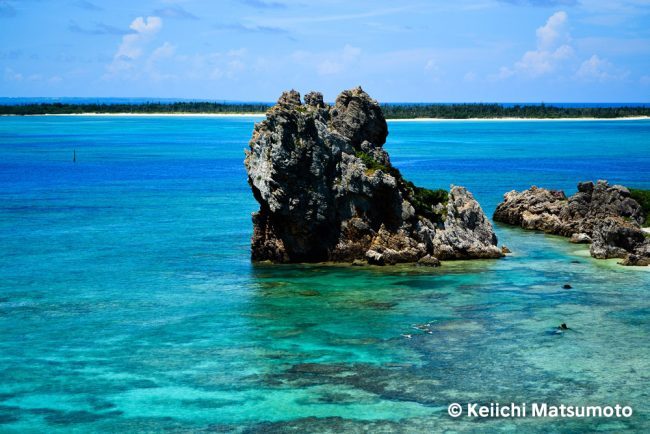 Natural formations that rise above land and sea
Located about 30 kilometers from Unten Port in Okinawa's northern area is Izena Island. It was the birthplace of King Sho En, the first king of the Ryukyu Kingdom's 2nd Sho Dynasty, which ruled over the kingdom for over 400 years from 1470. 
Sightseeing spots we recommend on Izena Island are Umi Gitara (sea gitara) and Agi Gitara (land gitara), which are natural formations. Gitara means towering rock. On this island there are towering rocks on both land and sea.
The massive gitara  can be seen from faraway and at the Gitara Observation Tower you can feel the impressiveness of the rocks from up-close. Izena Island has a beautiful ocean and you can see the beautiful gradation of the sea around the Umi Gitara from the observation tower.
As the Gitara Observation Tower is located in-between the Umi Gitara and Agi Gitara, it is not possible to view both at the same time and likewise you cannot take photos capturing both at once from the observation tower. If you would like to view both at once we recommend going to the Shirasagi Observation Tower, located farther away.
Facility Info.
| | |
| --- | --- |
| Address | Izena-son, Okinawa |