Busena Marine Park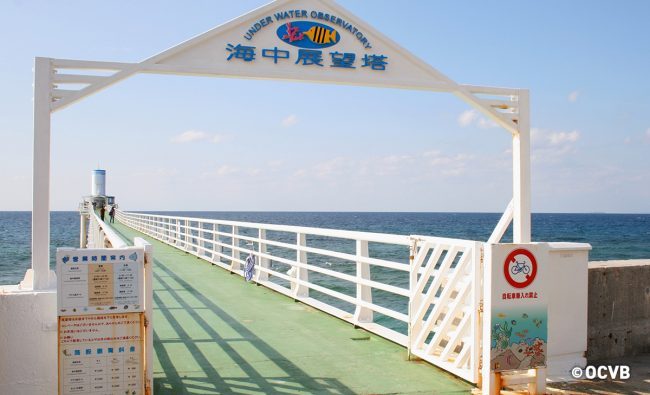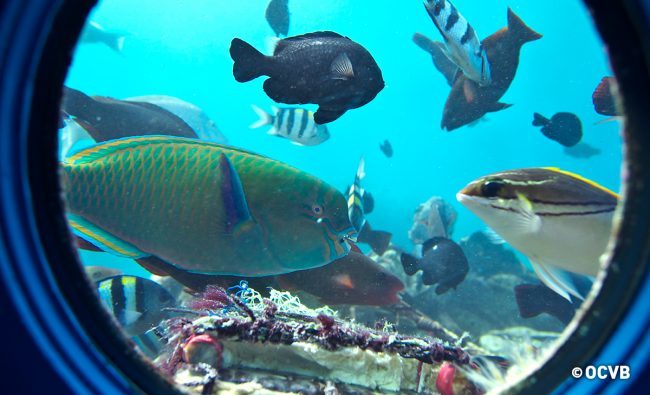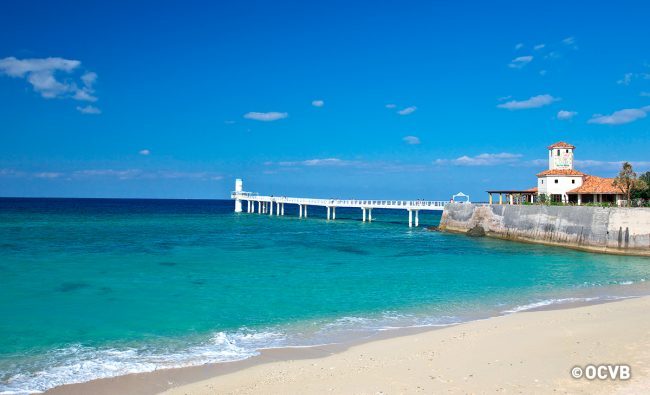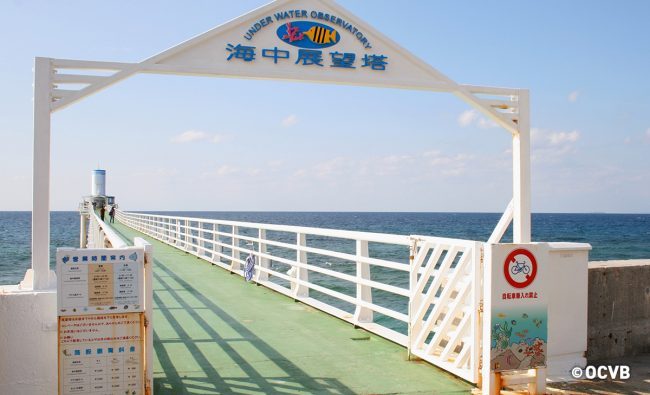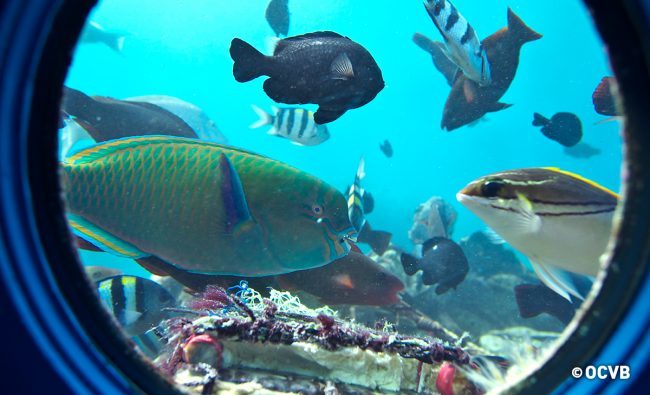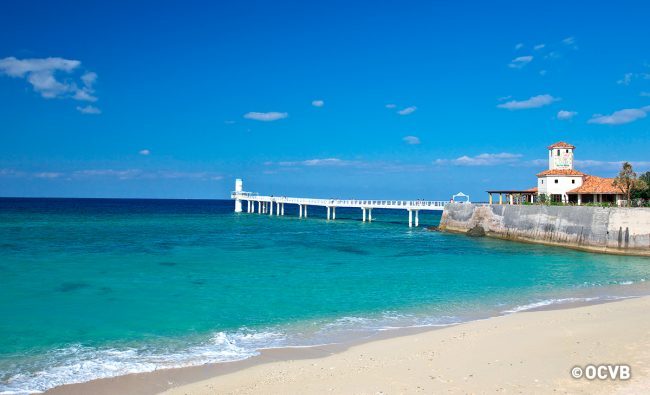 Observe the emerald green sea in the Underwater Observatory 
Busena Marine Park is located at Cape Busena in  Nago City. Here, you can completely enjoy Okinawa's beautiful sea at the Underwater Observatory and by going on a glass-bottom boat ride.
The Underwater Observatory is located at the tip of the cape and can be reached by crossing a bridge. At the observatory you can observe the underwater world without changing into a swimsuit or getting wet. From the observatory windows you can get a panoramic view of the surroundings and get a close-up view of coral reefs, clownfish, blue angelfish and other vividly colored fish.
The glass-bottom boat is shaped like a whale and has a glass bottom from which you can see underwater. Sit back and relax as you explore the underwater world and see schools of fish. The boat ride is about 20 minutes long and you can enjoy both the scenery above water and the undersea world at the same time.
As there are over 100 species of fish that inhabit the area you may see different fish each time you visit. The boat ride is accompanied by a guide who will describe the fish and coral you see. On clear days you can even feed the fish (additional costs apply).
The scenery in the area is great and just be gazing out at the emerald green sea from the observatory, you can get a sense of the beauty of Okinawa. As you can enjoy the ocean without having to scuba dive, it is a great place to bring children.