Baribari Rock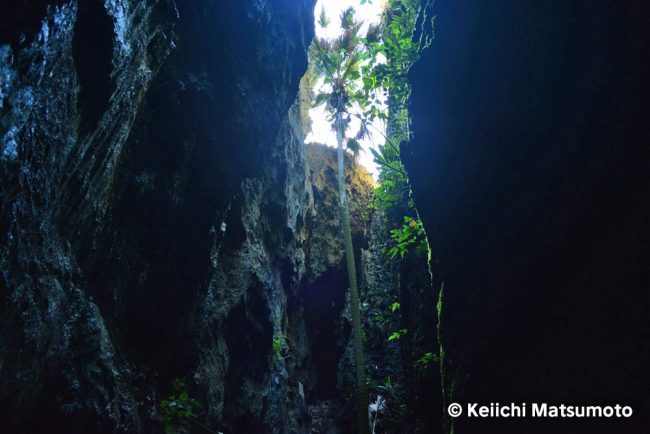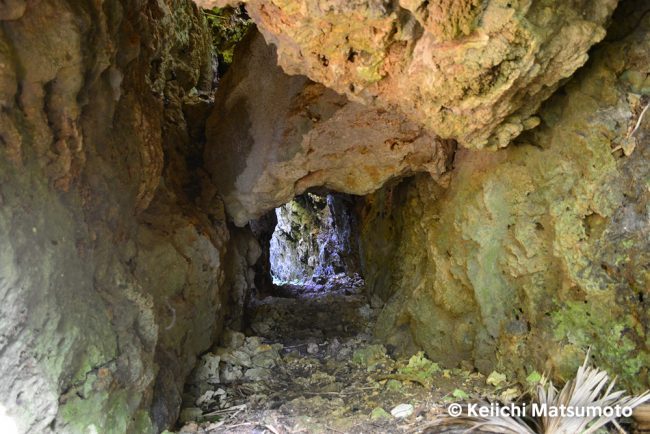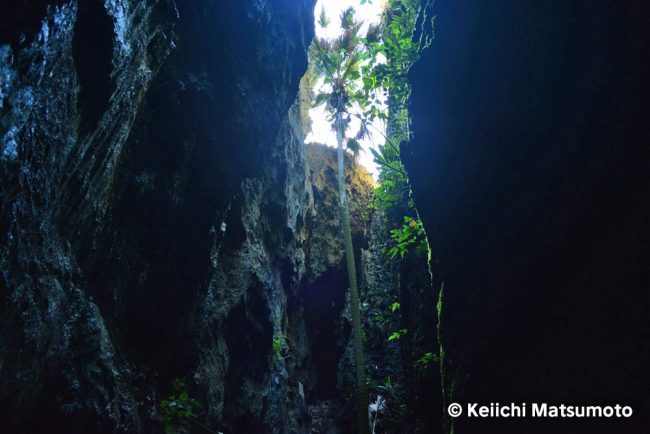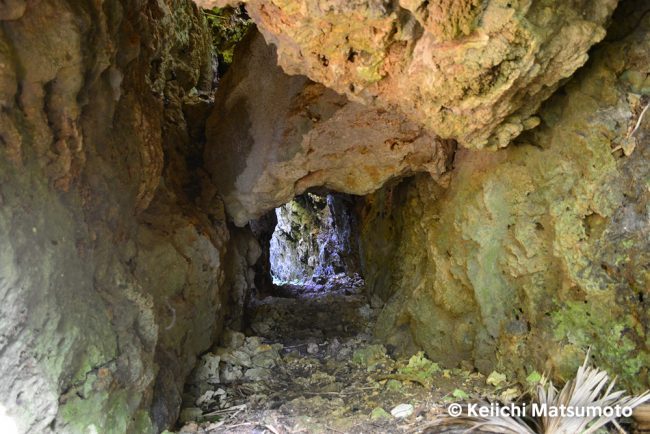 The foremost power spot on the island where you can feel the mysteriousness of the earth
If you follow a road surrounded by fields on the north side of Minami-Daito Island you will come to a well-maintained parking lot.
There is a pavilion where you can rest and may not look like the entrance of a typical sacred spot.
However, once you cross through the entrance, the atmosphere changes completely.
To reach the power spot you must proceed through the jungle-like vegetation and large rocks and continue to descend.
Although there is a pathway, it is not well-maintained and as the area is surrounded by trees and boulders, it is slightly dark even during daytime, so you must watch your head and feet.
If you pass through the rock tunnel and proceed on to the deepest part, there is a rocky mountain that seems to have been torn in half and in-between the rocks are towering Daito fan palm trees.
This torn-apart rocky mountain is evidence that Minami Daito Island is located on the Philippine Sea Plate, which moves 7 centimeters each year.
You can feel the energy of seismic shifts and the mysteriousness of the earth here.
Facility Info.
| | |
| --- | --- |
| Address | Kita, Minamidaito-son, Shimajiri-gun, Okinawa 901-3801 |
| Parking Lot | Available |