Okinawa Churaumi Aquarium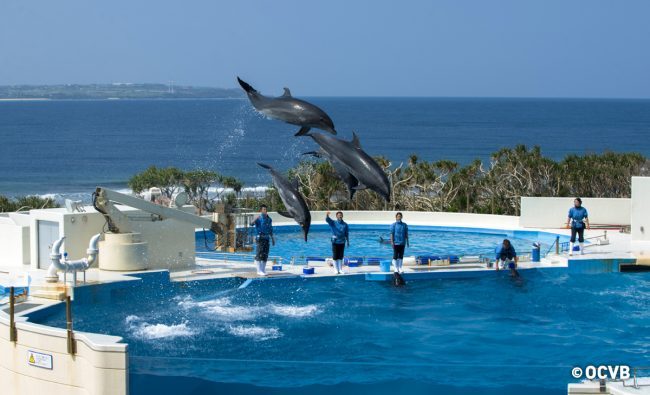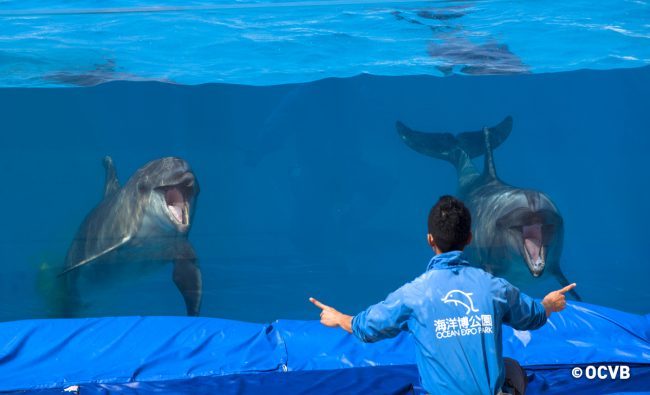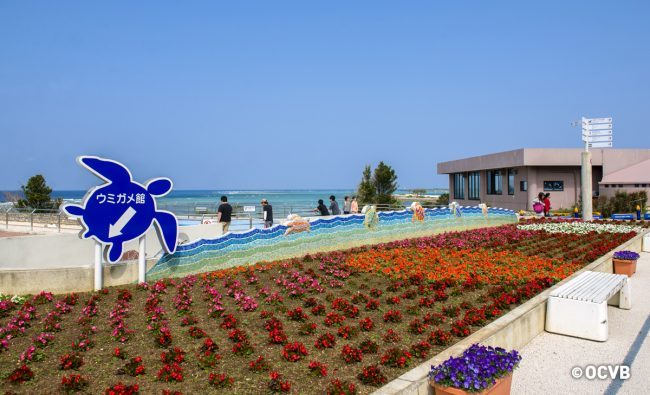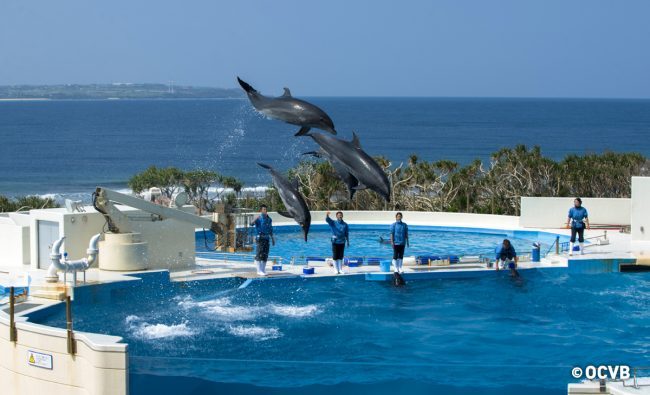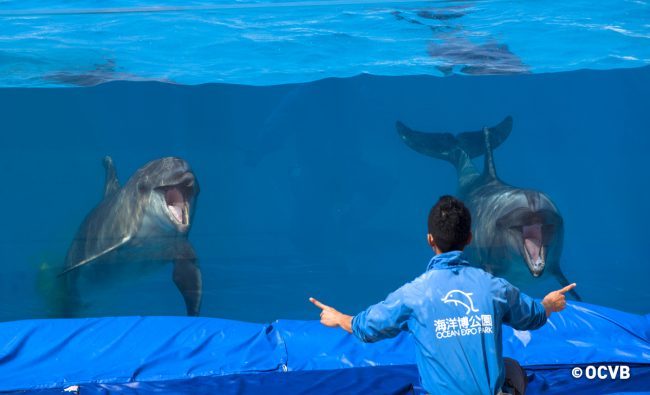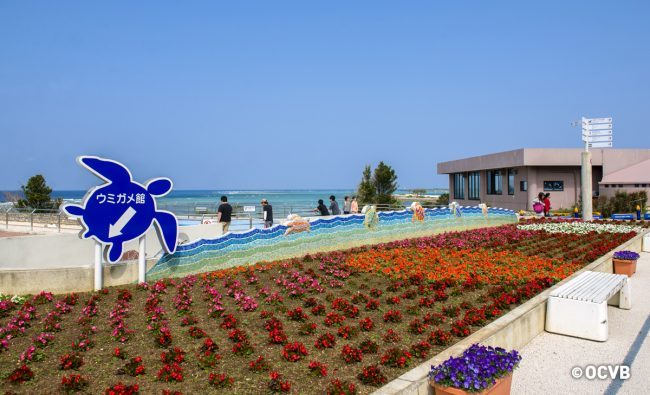 Extremely popular spot where you can enjoy Okinawa's ocean and history
Ocean Expo Park is a national government park that was built to commemorate the Okinawa International Ocean Exposition held in Okinawa in 1975.
There are some people who may not be used to the name Ocean Expo Park, but the popular sightseeing spot – Okinawa Churaumi Aquarium – is located in the park.
The impressiveness of Churaumi Aquarium will remind you of Okinawa's ocean
Above all else, the most notable attraction at Churaumi Aquarium is the giant tank. With a height of 8.2 meters, width of 22.5 meters, and acrylic glass 60 centimeters thick, the whale sharks and reef manta rays are a must-see. The various exhibits in the aquarium seem to recreate Okinawa's oceans with their variety of fish species. It is unlike any other aquarium in Japan. 
Enjoy a dolphin show from up-close at the Oki-Chan Theater
At the Oki-Chan Theater located in the Ocean Expo Park, you can enjoy a dolphin show. You can even interact with dolphins and enjoy other nearby facilities such as the Sea Turtle Pool and Manatee Pool.
Experience Okinawa's nature and traditions at the Native Okinawan Village and Omoro Arboretum
In the Ocean Expo Park there is a Native Okinawan Village and Omoro Arboretum where you can experience Okinawa's nature and traditions. There are free performances of Okinawan traditional dance and sanshin held here. Furthermore, as local people are on-site you can enjoy interacting with locals.
Facility Info.
Address
424 Ishikawa, Motobu-cho, Kunigami-gun, Okinawa
(Located in Okinawa Ocean Expo Park)
TEL
Okinawa Churaumi Aquarium Phone:0980-48-3748
Ocean Expo Park Phone:0980-48-2741
Parking Lot
Available (free)
Reference URL
http://oki-churaumi.jp/