Nago Pineapple Park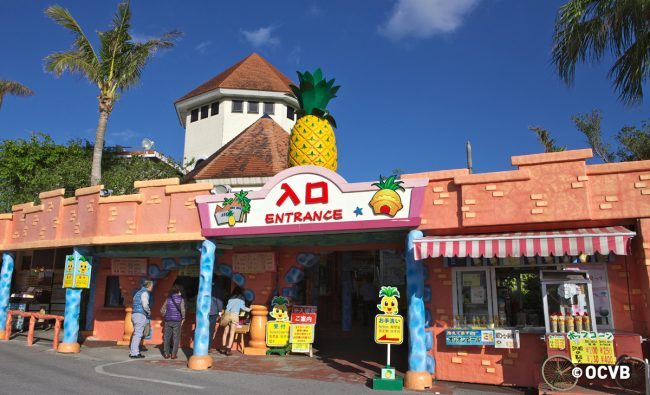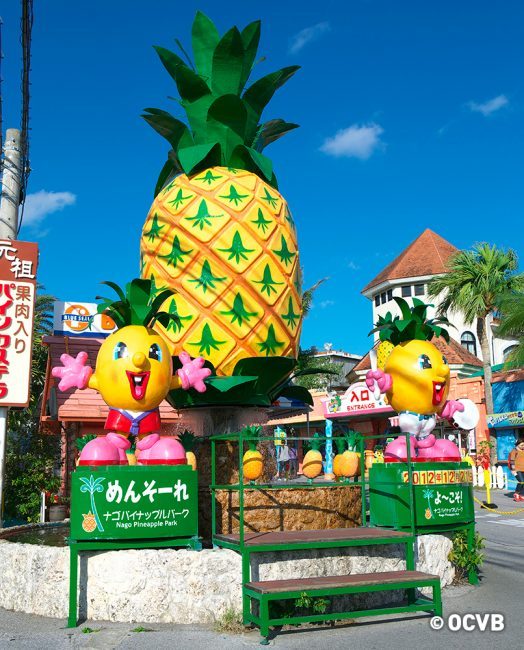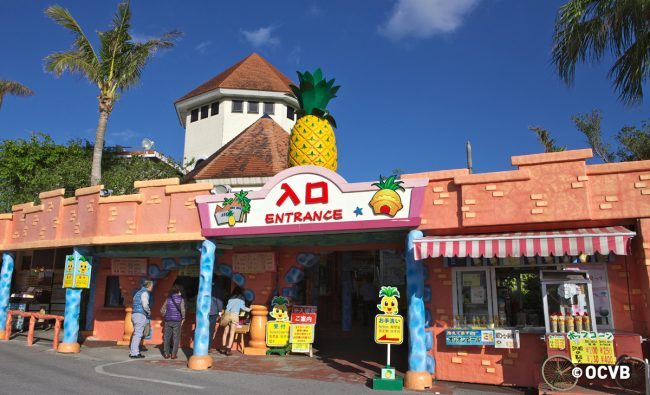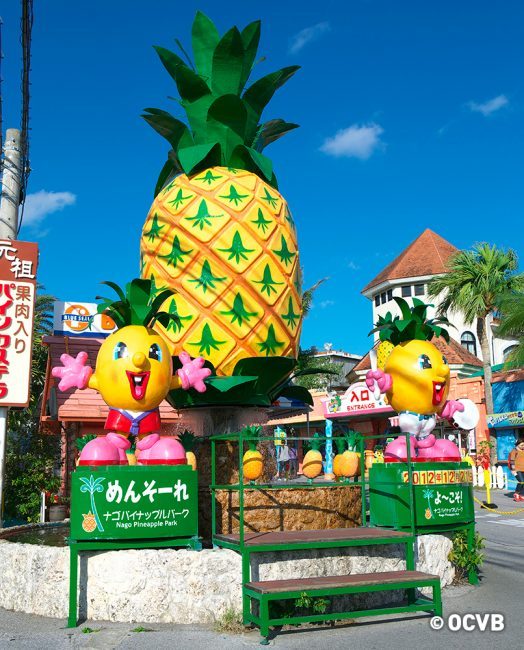 Delicious all-you-can-eat pineapple!
Wine and soft serve ice cream recommended!
Nago Pineapple Park is characterized by its large pineapple. There are many pineapple varieties in the park such as snack pineapples, miniature pineapples and ornamental pineapples. Besides pineapples you can also enjoy bananas, dragon fruits and other tropical fruits.
As you explore the pineapple park, we recommend riding a Pineapple Cart, which is operated automatically. After departing on the cart you will come to a road surrounded by palm trees, pass by a subtropical forest containing banana trees, and finally pineapple fields where young pineapple are being grown. There are also walking paths for those who prefer to walk around at the park at their own pace.
In the park there is also a shell exhibit, winery and factory where you can see pineapple products being made. At the gift shop you can purchase a variety of tropical fruits. Of course you can't forget the all-you-can-eat pineapple and wine tasting! There's even pineapple soft serve ice cream so you can truly enjoy everything pineapple here.
Facility Info.
Address
1195 Biimata, Nago-shi, Okinawa
Business hours
9:00-18:00 Last entry: 17:30
Regular holiday
Open daily
TEL
0980-53-3659
Parking Lot
Available
Free Parking
Reference URL
http://www.nagopain.com/