Shurijo Castle Park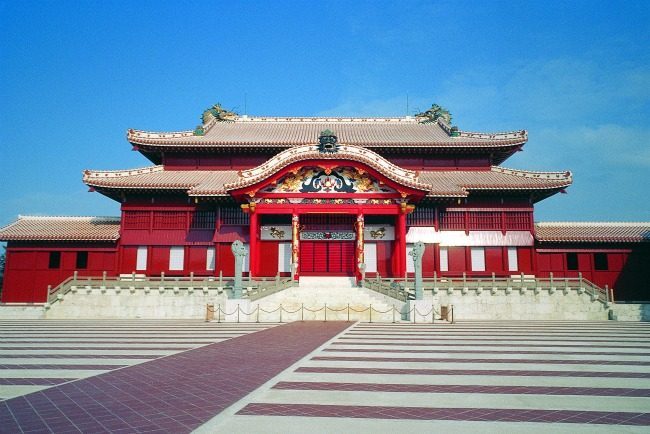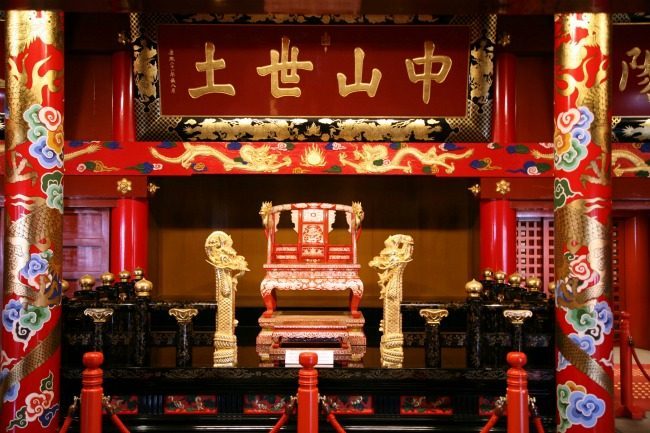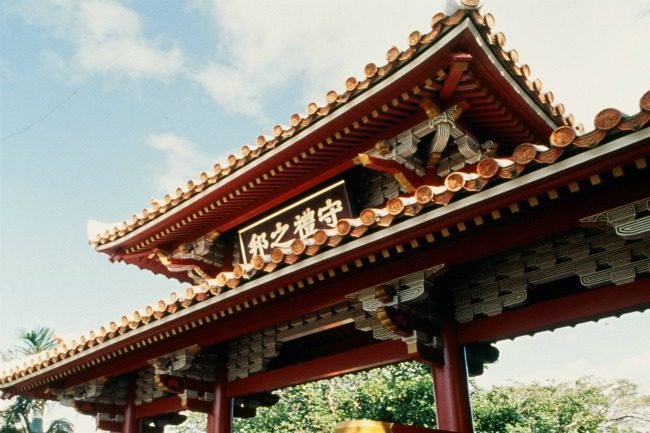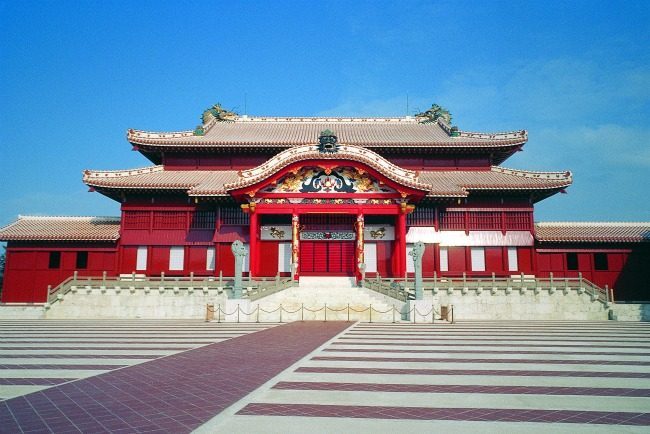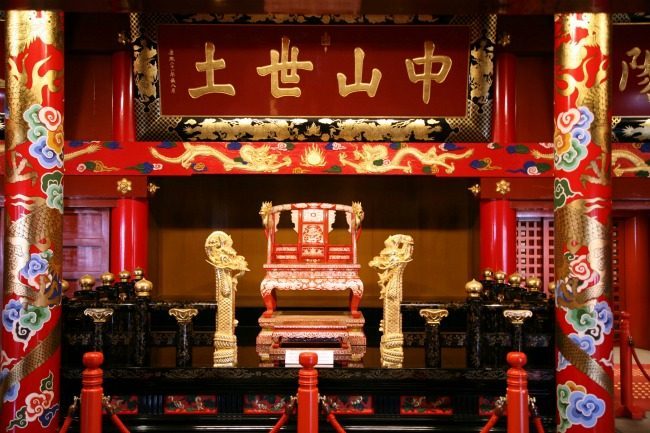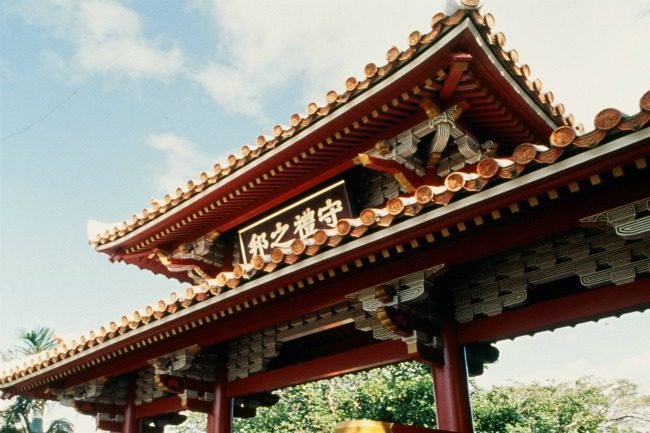 A crimson-colored world heritage site that depicts the prosperity of the Ryukyu Kingdom
Shurijo Castle is a symbol of Okinawa's history and culture and the history of Shurijo Castle is the history of the Ryukyu Kingdom.
Shurijo Castle is located at the top of a slightly elevated hill. It is composed of many buildings surrounded by curved castle walls. Its characteristics are not limited to Shurijo Castle, but can also be found in other gusuku or Okinawan-style castles. The other castles were defeated by Shurijo Castle and only Shurijo Castle continued to develop while retaining the characteristics of gusuku.
Shurijo Castle is divided into the inner enclosure and outer enclosure. The inner enclosure was completed in the beginning of the 15th century and the outer enclosure during the middle of the 16th century. Starting with the main castle building, all of the buildings of the castle are positioned along the northwest axis, facing in a westward direction. The westward-facing buildings are one of the characteristic features of Shurijo Castle. Due to its long history of exchange with China and Japan, both Chinese and Japanese architectural influences can be seen everywhere. The main castle building, south hall, and north hall are representative examples.
Shurijo Castle served as a palace where the king and his family resided, but was also the headquarters of the Shuri government, which governed the kingdom. Furthermore, it was also the center of a spiritual network of priestesses dispatched throughout the kingdom that operated the kingdom's ceremonies and rituals. Additionally, at Shurijo Castle and its surrounding areas performing arts and music flourished and many arts and crafts experts worked actively. Shurijo Castle was the center of cultural arts.
After the banishment of the king from Shurijo Castle in spring of 1879, Okinawa Prefecture was established, and Shurijo Castle was used as a Japanese military base and school. In the 1930s a large-scale restoration project was conducted, but the entire castle burned down due to attacks by the U.S. military in 1945. Post-war, the site of the castle became the campus of the University of the Ryukyus, but after the university was moved, and restoration efforts were promoted. The restored castle was based on the castle built in the 18th century. The ruins of Shurijo Castle were designated as a World Heritage site in December 2000.
Unfortunately the restored castle burned down in a fire in October 2019 and restoration efforts are currently underway. Admission to the castle is permitted and you can see the devastation of the fire and reconstruction efforts.
[Reference]
Shurijo Castle Park Official Site
・About Shurijo Castle
http://oki-park.jp/shurijo-park/about/history.html
Facility Info.
| | |
| --- | --- |
| Address | 1-2 Shuri-Kinjocho, Naha-shi, Okinawa 903-0815 |
| Regular holiday | Some facilities in Shurijo Castle Park may be closed on the 1st Wed. & Thurs. of July |
| TEL | 098-886-2020 |
| Reference URL | http://oki-park.jp/shurijo/ |