Daisekirinzan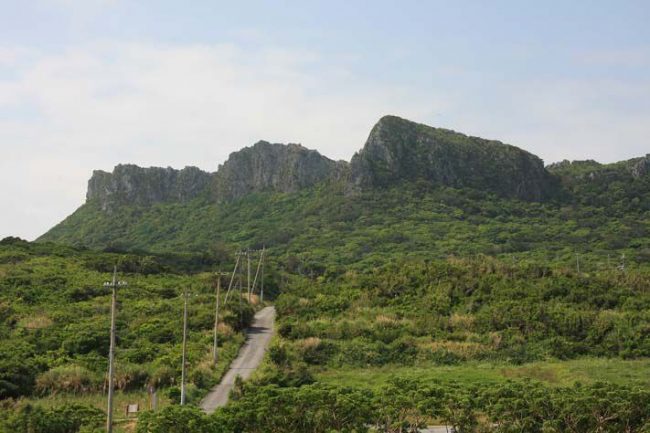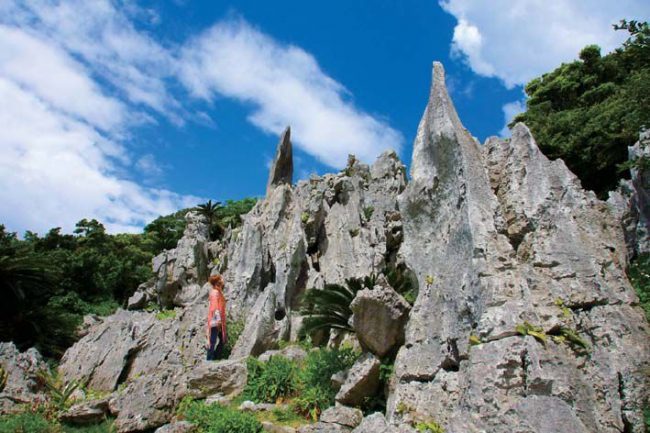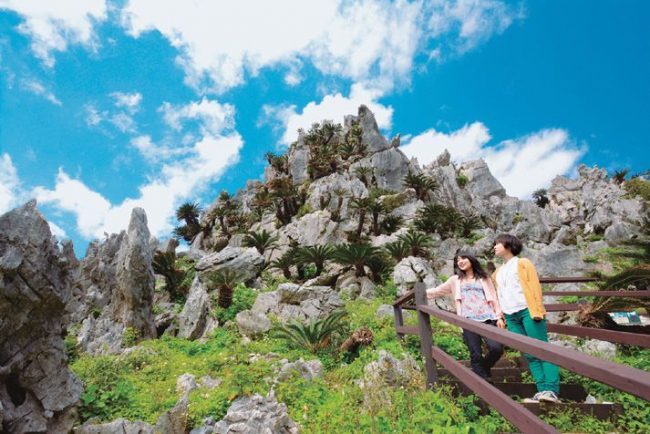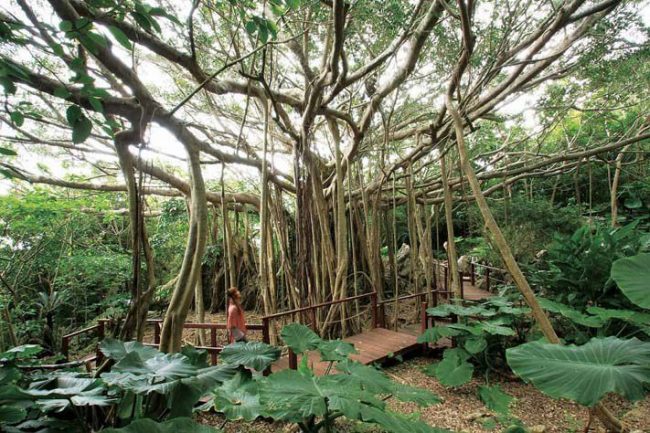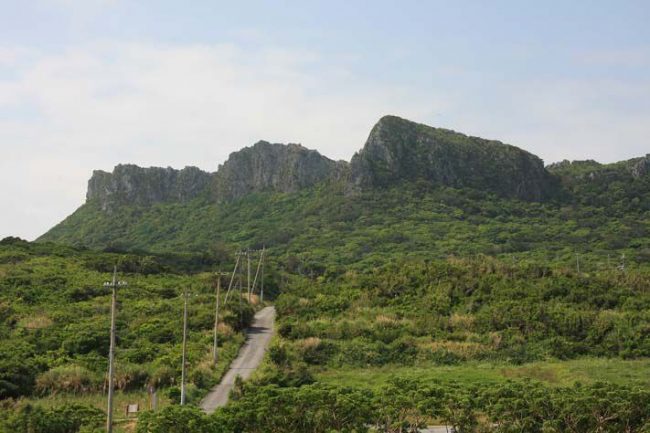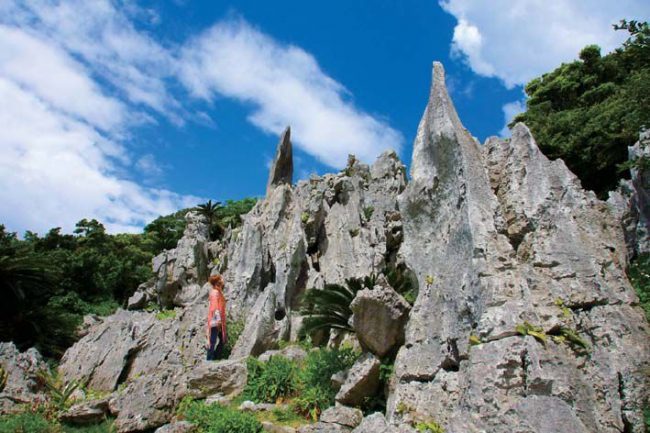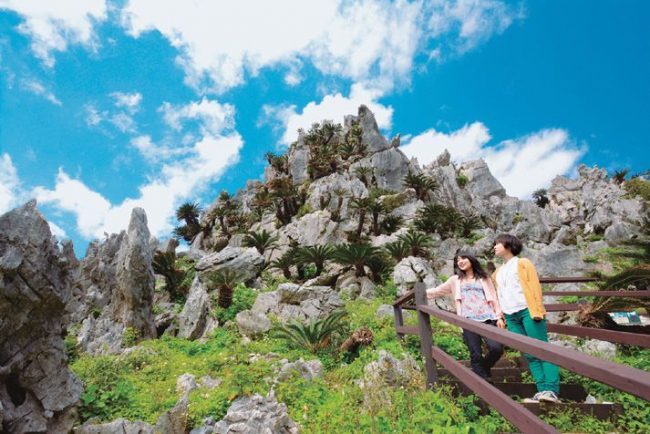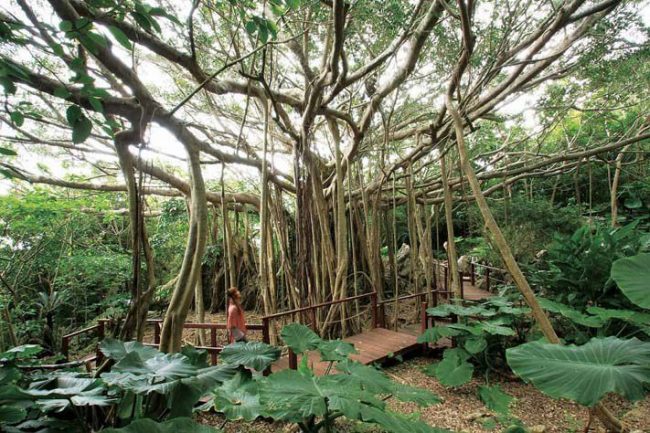 A power spot in Yanbaru overflowing with the energy of nature 
Daisekirinzan is the only sightseeing spot in Japan where you can see subtropical Karst topography. It is located in the Yambaru National Park near Cape Hedo, the northernmost point of Okinawa Island.
The Karst topography formed by eroded limestone are called pikunaru and the uniquely shaped pikunaru, grove of 60,000 sago palm trees and dynamic subtropical jungle 11 times the size of Tokyo dome extends at Daisekirinzan.
There are giant pikunaru that are over 10 meters high and you can enjoy these giant rocks and interesting rock formations as you hike through Daisekirinzan. Besides all of the rocks, there's a lot to see while hiking in Daisekirinzan. On the Churaumi Ocean View Trail and Wonder of Rocks Trail there is a panoramic view of the expansive scenery, on the Subtropical Forest Trail you can enjoy the subtropical forest and see one of the biggest banyan trees in Japan known as the "Ugwan Gajumaru" (Banyan of Worship).  Additionally, there is a barrier-free area with a gradually sloping incline, so even senior citizens, young children and those in wheelchairs can enjoy hiking with ease.
Daisekirinzan is considered a sacred place where Amamikiyo, the goddess of Ryukyuan creation mythology, descended to Okinawa Island and there are over 40 places of worship on the premises. There are "lucky stones" that are thought to be beneficial to those who touch them and Daisekirinzan is becoming a popular "power spot".
Facility Info.
Address
1241 Ginama, Kunigami-son, Kunigami-gun, Okinawa 905-1422
Business hours
Entrance: 9:30-16:30(Closes at 17:30)
Regular holiday
Open daily
Fee
Adult(15 years of age and up): JPY 1,200
Child(4-14 years of age):JPY 550
Senior Citizens(65 years of age and up): JPY 900
TEL
0980-41-8117
Parking Lot
Available
Reference URL
http://www.sekirinzan.com